Journalist turned winemaker? The prospect is surely exciting for people who would want to pursue their passion of wine full time while also making a living out of it. I was therefore quite enthused when I got the invitation to meet Robert Joseph, an ex London Sunday Telegraph journalist, author of as many as 25 books on wine, also a successful winemaker based in Minervois sub region of the Languedoc-Roussillon  wine region of France.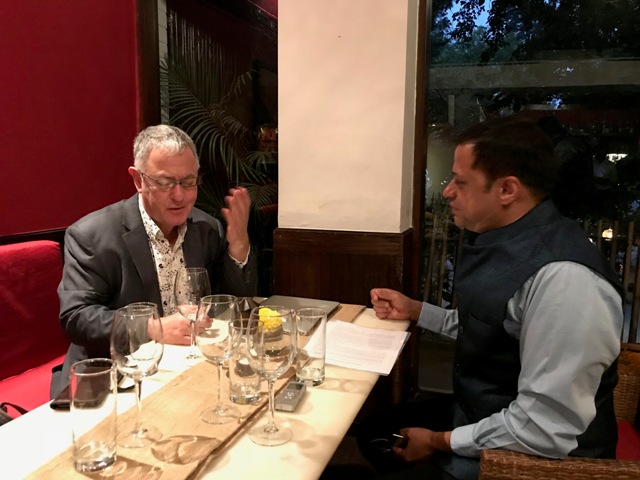 Having met Robert but only fleetingly in the beginning of 2017 during Sula Fest, I always wanted to know more about him and his unconventional approach to winemaking. A person of British origin, making wine in south of France, that too going against age old norms and being successful at it- isn't that stuff folklores are made of?
Out of box but not out of sync
During my earlier meeting with Robert, I also tasted his Le Grand Noir range of wines which are being imported in India by Sula Selections- the import arm of Sula Vineyards.
Literally meaning "The Great Black",  Le Grand Noir label has a black sheep illustration that symbolises Robert's and his partners' (Hugh Ryman and Kevin Shaw)  defiance of convention in producing something unique.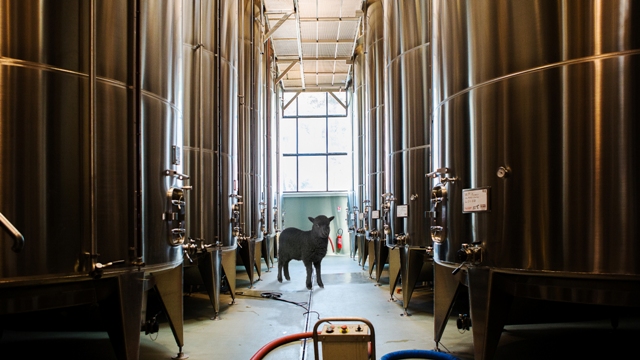 They experimented with blends like Chardonnay-Viognier, Cabernet Sauvignon-Syrah and Pinot Noir-Grenache, something against the longstanding norms of the region. Their approach initially evoked resentment from neighbouring winemakers, but being on the right side of law they could continue and how! Today their wines sell  more than 2 million bottles annually in 40+ countries.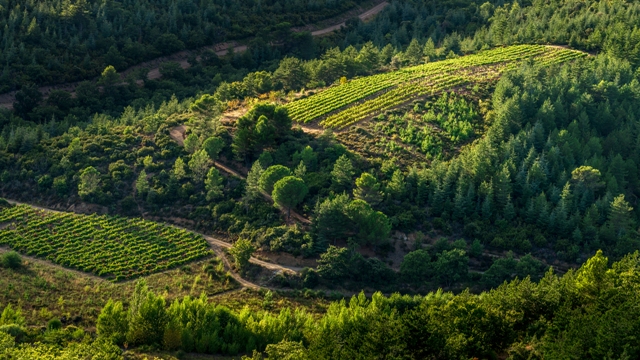 Robert explains:  " we tried something different but it was well within the appellation regulations of IGP (Pays d'Oc) wines which allow blending within the same demarcated region. That's not all. In future, we may also consider producing a Vin de France with a cross regional blend. However for now, our focus remains Minervois, since our wine-making partners are based out there as also for our love for the region."
Robert's background  fully justifies their blending approach. He was one of the early industry professionals to venture into Australia and New Zealand when they were still upcoming as wine producers. He has no qualms in admitting that his wines, though produced in France are influenced by the blending approach of New World,  to offer a good value proposition. Their strong associations with grower cooperatives (they don't own any vineyards)  also gives them the dexterity to develop wine styles based on consumer demand.
If for instance, Rajeev Samant (founder Sula vineyards) asks me for a wine of a particular style, I can surely go back to the winery and work on how to produce it.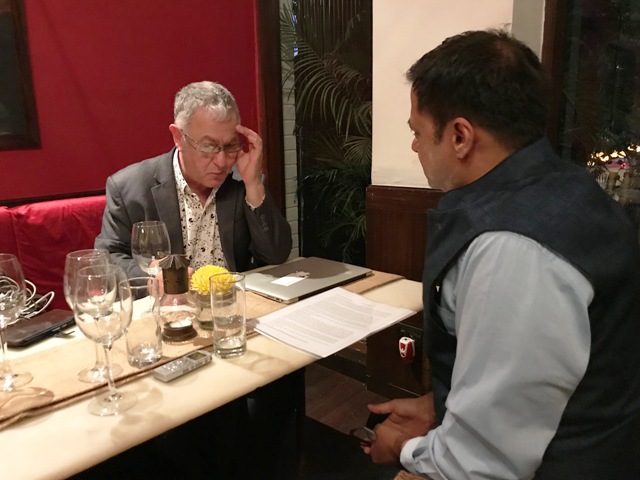 ---
On land ownership and blending philosophy
I don't say that one day I will not fall in love with a piece of land enough to buy it. But that hasn't happened yet. Many of my winemaker friends who produce their own grapes bring out the variability of crop yield across vintages as a major challenge to their production volumes. With our blending philosophy, such problems are largely circumvented. 
On the Terroir aspect 
Terroir is an important aspect of winemaking. I am happy to say that our wines  represent terroir with an 's'  as compared to single terroir wines.
On reputed wines outside the AOC   (Appellation d'Origine Controlée) system
I think the appellation system is in jeopardy with the exception of a few strong appellations. St Emilion is fine, Rioja is fine and so are the other famous ones. But there are so many other appellations that people would not have heard of- the ones that don't have any marketing budget. On the contrary there are some wines outside the appellation system that many are ready to pay exorbitant prices for. So eventually it boils down to the quality of  wine and how well it is marketed.
---
A different style of wines
Is it true that Le Grand Noir Pinot Noir  outshone certain Burgundies in Pinot Noirs du Monde competition in Switzerland? Robert is pragmatic in clarifying that his Pinot Noirs are different style than Burgundian Pinot Noirs.  They are certainly not better than good Burgundies but better than bad Burgundies for sure"- he adds.
We are capable of producing more premium versions of Pinot Noir and have done so in the past. But even those are not meant to compete with good Burgundies. Hence I would want people to be able to buy great Burgundian Pinot Noirs and at the same time, buy our competitively priced quality Pinot Noirs.
From Journalism to Wine Production, many milestones
Having worked for over 14 years as a  wine correspondent of the London Sunday Telegraph, Robert also founded Wine International Magazine and the International Wine Challenge (IWC).  The IWC grew to become the world's largest wine competition. In recognition of his expertise, Decanter magazine named him as one of the 50 people who would influence wine drinking in the 21st century.
No wonder his upcoming book on wine is titled "The Future of Wine-is not what it used to be". The latter part of the title added as an after thought, since Robert discovered during the course of his writings that the world of wine is likely to witness some remarkable changes.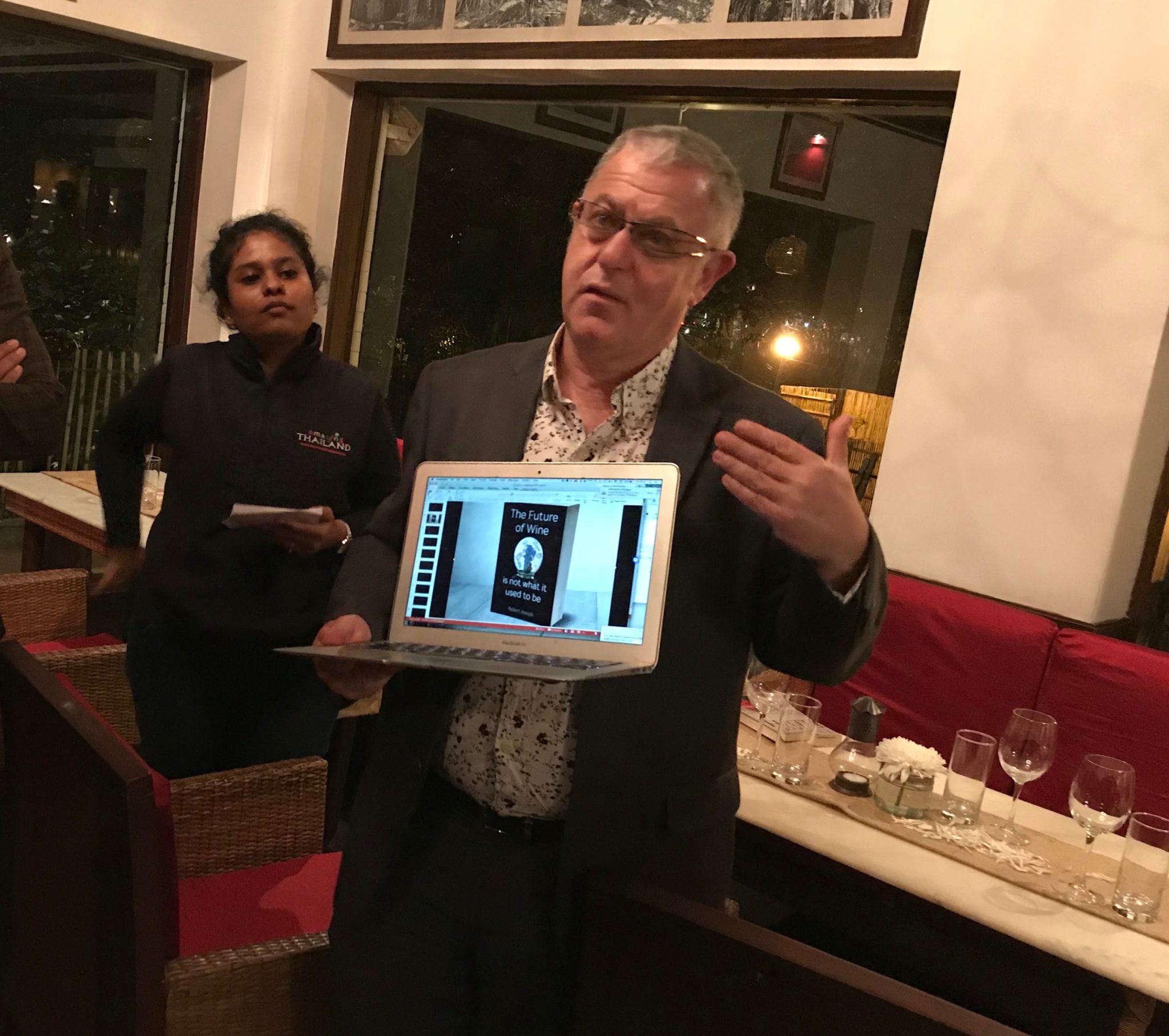 ---
On balancing journalism with commerce
It is very hard for a wine journalist to pursue commercial interests in wine, in tandem. Apart from the challenge of devoting time towards both, one would either avoid talking about one's own or else the competitor's wine. And if one is nice about the competitor's wine, could he possibly ignore his own?
The key in such a scenario is not to write as a critic,  but in general terms. When I write about other brands, I write as if I was the owner of that particular brand, not as Robert Joseph.
On Wine Competitions
Wine competitions are really valuable as a benchmarking exercise. But I like  wines that have won medals in at least two or three competitions rather than a single one. It's much like a sports person competing in several competitions. It is perfectly fine even if he/she comes third in an odd one. Credibility comes with regular participation and proving mettle in various arenas.
---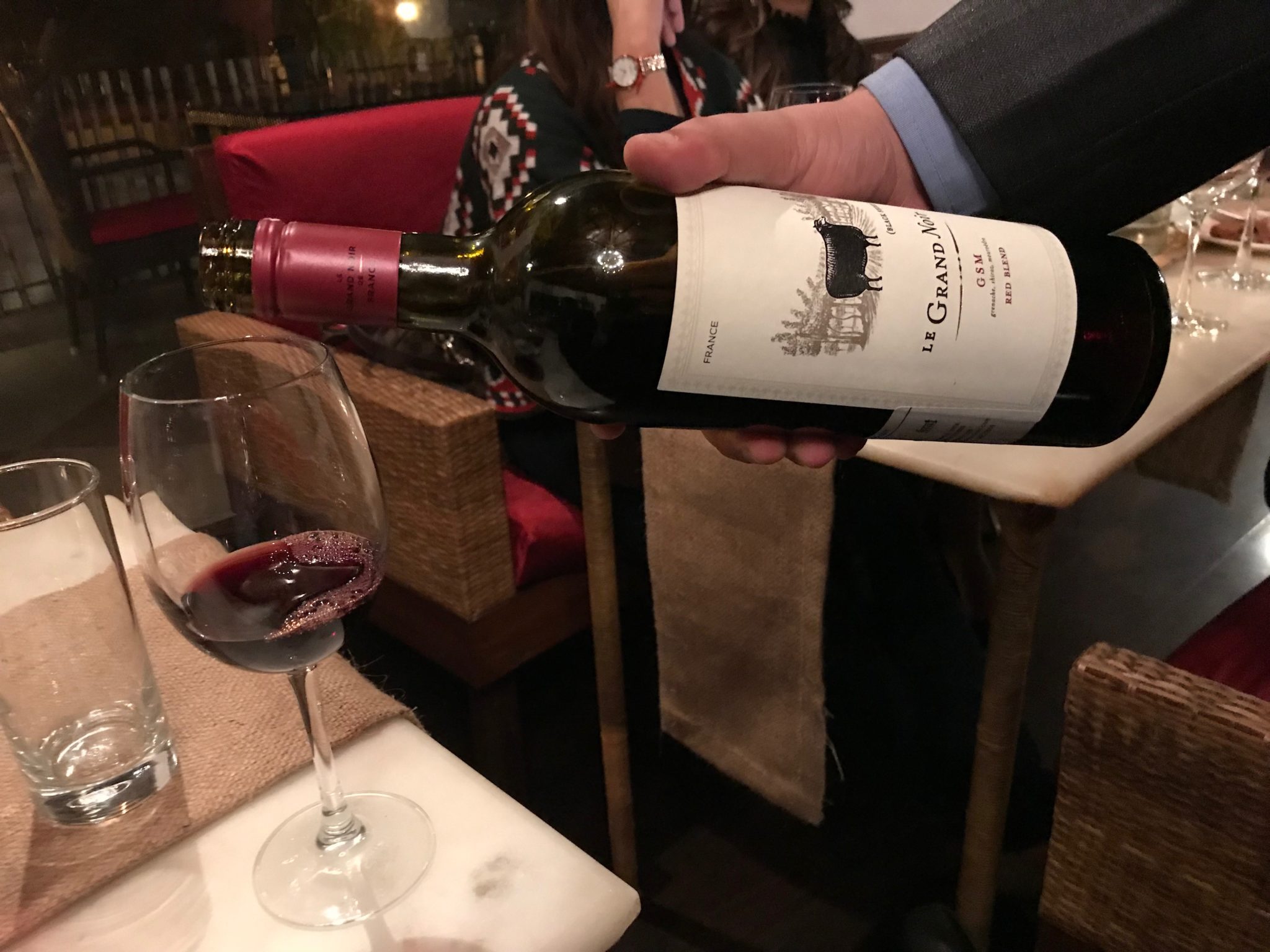 An old Indian connect
It was in 1988 that Robert first came to India and has observed the Indian wine industry transform through the decades. According to him, the initial exploits of Château Indage with their "really good " sparkling wine was not followed up well. He also remembers Rajeev Samant setting up Sula vineyards and their Sauvignon Blanc catching his attention, rather than the better known Chenin Blanc  of those times.
Robert also vividly recalls an intervening low period where many wrong people invested in the wine industry in India. "I met people saying they have bought a vineyard. When I asked them about the grape varietal(s) or the type of wine(s) they liked, they would be clueless. In many cases, the objective of their investment  turned out frivolous like- having a friend in Government or likewise." He attributes that as reason why Sula today commands 65% of the market size of wine in India with not many others sharing the rest.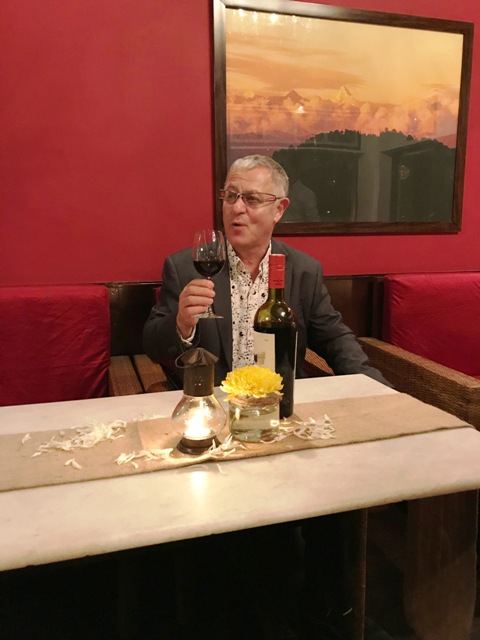 ---
On India's wine environment and its future
-The newer wave of winemakers in India looks serious about winemaking and that's a great sign.
-We are going to see a lot many younger women consumers taking to wine as they are looking at what they would like to drink rather than what they are told.
-A shake up of wine styles is expected where we'll start to see more red wines as compared to the whites.
-Newer wine regions than those in Maharashtra and Karnataka are going to emerge. Affordability of technologies like satellite imagery will help identifying potential regions easier.
On Cab-Shiraz blends being produced in India
I don't have any favourites in Cab-Shiraz wines from India as I would like to see more of Shiraz than  Cabernet Sauvignon in these wines. A higher ratio of Cabernet Sauvignon means more green characteristics, which don't appeal to me.
---
Going ahead
Robert sees India as a market holding a lot of promise. To the extent that he is likely to foray this year into wine education for beginners probably with Sula or some other brand.  He is quite upfront in admitting the commercial nature of the endeavour, since his wines would be an integral part of it.
Apart from Le Grand Noir, Robert also produces an organic wine range called Greener Planet for which he thinks  India will be an interesting market.
In future, he might also produce a label with his own name, which he impishly discloses might go the 'wrong way' à la Black Sheep.
In theory I should produce a 100 dollar wine with my name on it, but the wine may well turn out cheaper than that.
Le Grand Noir range of wines in India
Price ex Delhi for all variants: INR 1550



Le Grand Noir Chardonnay (85% Chardonnay, 15% Viognier)
A  light and refreshing wine with tropical fruit flavours and a hint of oak. Thick of summers and muggy weather would present this wine as succour.
Le Grand Noir Pinot Noir (85% Pinot Noir, 15% Grenache)
A juicy wine with raspberry and cherry flavours usually associated with Pinot Noir wines. In addition, it has a refreshing peppery accent presumably due to the Grenache component. A hint of oak as well. Will be a good wine around casual conversations and entrée courses.
Le Grand Noir Cabernet Sauvignon (85% Cabernet Sauvignon, 15% Syrah)
Silky smooth tannins make this wine very approachable. It has black fruit flavours with vanilla highlight and a spiciness identifiable with Syrah. Think food with this wine but you can also enjoy it solo.
Le Grand Noir GSM (60% Grenache, 35% Syrah, 5% Mourvedre)
GSM blend is otherwise synonymous with Rhône Valley wines, mostly dense and flavour rich. This one comes with an additional approchability and early drinkability. The wine has flavours of blackberries, dark cherries, plum and black pepper. On the nose, it has distinctive mineral and perfumed notes. This is definitely a food wine.