Odds are high that a cricket lover in India will not be aware of a wine brand, but flip this and any Indian wine lover will surely know who Glenn McGrath is. The Aussie cricketer has a universal charm and is idolized by zillions of fans in  cricketing nations . But what does an iconic cricketer have to do with a wine brand? Same as Sachin Tendulkar  with a Cola or  Virat Kohli with an Anti Dandruff Shampoo. Being celebrity consumers, they instil a certain confidence amongst  the general consumer about quality of the product that they endorse.
Hardys, the Aussie wine giant, have appointed McGrath as their Brand Ambassador and dedicated a special label to him called "Hardys Art of Cricket" . The label carries  'Pigeon's' (McGrath's popular nick name)  photo and signature,with an obvious intent of  catching the wine  fancy of the Indian cricketing  buff.
I had the privilege of being invited to a special event called "Hardys fine Australian wine and True Aussie Lamb"  hosted by the Australian High Commissioner in India, H.E. Patrick Suckling at his residence in New Delhi this May. The highlight of the evening was  McGrath's towering persona- staturewise as well as literally (at 6 ft 4 in tall).  The icon mixed freely with wine lovers patiently addressing all their cricket and wine queries. The wines for the evening though, were Hardys already  available "Stamp Collection"  as the "Art of Cricket" collection will hit the Indian market only by August this year as intimated by Sula Selections– Hardys' importers in India.
Hardys is a well recognized wine brand synonymous with 'value for money' wines. It all started in  1857, when Thomas Hardy bottled his first vintage and became one of the first exporters of Australian wines. In India, their wines have been available since 2003. In Asia, Japan is the largest market for Hardys wines with India ranking an impressive eighth – very encouraging for a country with per capita consumption of just a few milliliters of wine.
The evening at New Delhi started with rounds of Hardy's Pinot Noir Chardonnay followed by other variants of the Stamp Collection. To accompany the wines, there was a delightful dégustation menu put together by Chef Justin Zammit of Epicure (Brisbane) where  Aussie lamb in different preparations was the highlight. Pairings were as under:
(prices of wines are indicated ex Delhi/ Mumbai):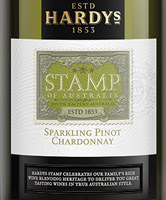 Hardys Pinot Noir Chardonnay Sparkling (₹ 1320/1755)
A balanced and fruity sparkling wine.
Served with corn fed chicken liver terrine with raisin chutney and rosemary brioche.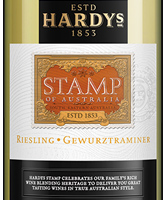 Hardys Riesling-Gewurztraminer (₹ 960/1390)
An aromatic wine with abundance of tropical fruits and an off-dry inclination.
Served with homemade duck prosciutto, honey black pepper glaze, rye bread crouton.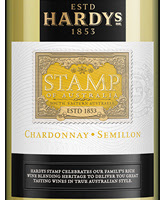 Hardys Chardonnay-Semillon (₹ 1060/1390)
A light and refreshing wine with stone fruit flavours.
Served with poached green asparagus, extra virgin olive oil, sun-dried heirloom tomatoes and herbal buffalo mozzarella (served warm in petit jars).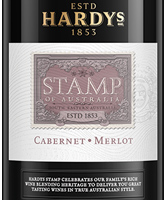 Hardys Cabernet-Merlot (₹ 820/1390)
An expressive wine, showing red berries and oak aromas accompanied by a fruity palate.
Served with charred yoghurt marinated Australian lamb, salad of baby cos and pomegranate, toum and za atar flat bread; Spring Australian lamb confit, potato mousseline and jus; Roasted Australian lamb loin, butternut pumpkin,smoked eggplant and semolina fondant.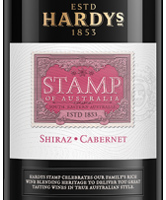 Hardys Shiraz-Cabernet (₹ 1080/1390)
A robust wine with aromas of blackberries, dark cherries and spice with a complementing palate and an oaky finish.
Served with salt water Australian lamb, smoked carrot shavings and crisp ancient grains; Slow poached Australian lamb loin, coconut green curry.
Ann-Marie Battista, Hardys representative, told me that the brand is steeped in tradition and has won more than 9000 international wine awards. Hardys is largely recognised for being approachable, consistent, fun and dependable. Cricket mirrors these exact sentiments – technique, consistency, knowledge and years of hard work and perseverance. Hardys are honoured to introduce Glenn as their Brand Ambassador to India. "We believe our partnership with Glenn is perfect to raise Hardys brand awareness with wine consumers and become the Australian brand of choice in India", added Ann-Marie.
"Both cricket and wine are pursuits of passion and it is my pleasure to bring these two together", McGrath said. He claims that he lives to eat and does not eat to live. This association with Hardys will give him more chances to visit India, a country that he thinks of as his second home. In lighter vein, he also said that as a Brand Ambassador, he finds more acceptability amongst Indians since he is no longer bowling to Sachin Tendulkar!
McGrath was candid enough in sharing that he is not a wine expert but someone who is interested in good wines. Before his new role as Hardys brand ambassador, he spent time at the Hardys facility in Adelaide, understanding the intricacies of winemaking in order to be conversant with the winemaking philosophy of the brand.
The 'pigeon' looks set to fly the long haul.
P.S. I did manage to get an autograph as well!
This article is an adaptation from my original piece in  vino india