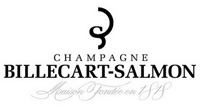 The anticipation fringed on impatience as the flight started its descent towards Paris Airport. I had been leaning towards the window ever since we crossed the Alps,  admiring the changing landscape- from snow capped mountains to alternating green and beige swathes of plains and finally the multi hued chequerboard of the French wine country as the ground came closer. Yess! finally my dream of visiting Champagne was about to come true and what better way for it to realise than being  a guest of the Comité Interprofessionel du Vin de Champagne (CIVC)- the apex body of Champagne producers!
At the Airport exit where an impeccably liveried chauffeur with a placard from CIVC was stationed, I met my three co-guests- two distinguished journalists and a jet setting sommelier. We introduced ourselves and quickly boarded the Mercedes SUV that lapped up the entire luggage like a hungry carnivore!  The journey to Reims took around an hour plus and we reached our hotel set amidst a tranquil yet festive street with an evidently vivacious night life. Our Champagne experience was about to begin.
The morning arrived soon and after a hearty French breakfast at our hotel, we set out to our first destination of the day which was the Champagne house  Billecart Salmon situated in the Champagne Grand Cru area of Mareuil-sur-Aÿ  near Epernay . The Champagne House has a history dating back to 1818 when it was founded with the matrimonial alliance of the Billecart and Salmon families. The house has its own vineyards of 50 hectares and sources grapes from a total area spread over 170 hectares with most of of the vineyards within a 20 km radius of Epernay covering the famed areas of Montagne de Reims & Cotes des Blancs.
We were received and escorted into the house by the graceful lady responsible for communication at B-S, and after the initial pleasantries, she  excused herself only to return a few minutes later with crystal clear eye protection gear that could put  a Roberto Cavalli to shame! The eyewear was  a protective measure against any likelihood of a stray Champagne bottle bursting while we visited the cellars, as these bottles contain a pressure in the range of 5-6 atmospheres and so, have to be handled carefully during the production process. The deliberately conducted visit to the vineyards, vatting rooms and the cellars took us through all stages of Champagne production and our lovely hostess bade us farewell at the tasting area situated amidst the beautifully manicured garden  that had hedges artistically crafted into the B-S logo.
The tasting enclosure was déjà  in the take off mode with glasses and other requisites lined-up. No sooner than we settled down, emerged the charismatic and suave co-owner of the house Antoine Roland Billecart, and the first of the wines for the afternoon too, arrived in tandem. The tasting thereafter progressed as follows:
Billecart Salmon Blanc de Blancs
Quite obviously a Chardonnay based wine, this Blanc de Blancs is a careful blend of two different years to maintain the House Style that the loyalists would expect. The grapes are sourced from five Grand Cru vineyards of Avize, Chouilly, Cramant, Mesnil-sur-Oger and Oger, as a result, the wine is delightedly complex yet delicate.  With floral and citrus aromas, this sparkler is dry, refreshing and  creamy on the palate with a persistent mineral finish so characteristic of a Chardonnay grown in limestone soils.  A perfect accompaniment for seafood and delicately spiced fatty food such as a confit-de-canard (cured duck preserved in fat).I am sure  it would also go well with the Indian preparation from Kerala of Appam with stew- given the creaminess of the ensemble.
Billecart Salmon Brut Reserve
Straw yellow coloured  Champagne with 45% Pinot Meunier, 30 % Chardonnay and 20 % Pinot Noir sourced from three different years- the youngest being from 2008. This elegant wine carries the well known nuances of its constituents and has an excellent structure and complexity with good levels of acidity. The nose is fruity and toasty with a pleasant hint of spice that reaffirms on the palate. The wine pours with an impressive mousse and continues with persistent bubbles. Ideal accompaniment to grilled food and Indian tandoori preparations.
Billecart Salmon Brut Reserve (Extra Brut):  The lower residual sugar variant of the above mentioned Champagne  (less than 6 grams per litre as compared to less than 15 grams per litre for Brut) the youngest wine in this blend is from the year 2007. Pale gold in colour with aromas of dried fruits and flowers, the wine has a firm backbone accompanied by biscuity and fruity palate and good levels  of acidity to retain the freshness. More masculine and hence would go well with robust textured food like game meat and fried poultry.
Antoine educated us about various aspects of winemaking followed in  B-S  that make it a very distinct 'House Style' recognised by aficionados the world over. The maison has largely family owned parcels- which is quite unique since  most of the vineyards in Old Word wine producing nations, have seen increased fragmentation of ownership, spawning off smaller individual wineries. Production houses like B-S have consolidated control of land thus enabling them to exercise strict control over the viticultural aspects that results in better quality control in the production of wine.The average annual production of B-S is 2 million bottles and the wine is exported to many countries including India.
While still conversing, we moved for a specially hosted lunch with carefully assembled wine pairings. The gourmet lunch progressed as follows:
Billecart Salmon Brut 2000, Cuvée Nicolas François Billecart
A Vintage Champagne in its prime having a nose of floral and toasty aromas with a hint of woodiness. The palate had surprisingly good levels of acidity (given its vintage) that made it super refreshing along with the complexity developed over the years. A blend of Pinot Noir and Chardonnay from the Grand Cru areas of Cote des Blancs and Montagne de Reims, it went exceptionally well with the pairings as under:
Entrée: Roasted Scampi, Scampi Ravioli Pasta, Cabbage cooked in butter, Scampi juice.
Main Course: White Fish cooked slowly in oven, Cheese-Pork risotto.

Billecart Salmon Brut Sous Bois
Sous Bois is the French word for Under Wood- which means that this Champagne has undergone oak treatment during the vinification process. The wine is an assemblage of all three grape varietals applicable to Champagne viz Pinot Noir, Chardonnay & Pinot Meunier. With 12% alcohol, this Champagne is well balanced with delectable aromas of citrus and dry fruits. On the palate it has a medium body with creamy texture and flavours of nuts & candy. The serving temperature recommended by the producer is 10° C in order to enable true appreciation of the wine's complexity, and the suggestion did not feel out of place. The wine was paired with an assortment of French cheeses in perfect harmony.
Billecart Salmon Brut Rosé  2002, Cuvée Elisabeth Salmon
One of the popular wines in the millionaires club, this wine is a 50:50 blend of Pinot Noir and Chardonnay vinified as white wines. A certain percentage of red Pinot Noir wine is later added during the assemblage to give it a beautiful hue bordering on pink and orange. The bouquet is complex with aromas of figs, honey and confectionery. The palate is intensely fruity underlined by the influence of oak and spice. It paired beautifully with the dessert course of Red fruits and Champagne soup with Plum Cake, and served as an example that a dessert course need not necessarily be paired solely with sweet wines.
The lunch concluded amidst discussions with Antoine on the extent of adaptation of modern practices in Champagne production while still maintaining the artisan skills passed down the generations. Needless to mention- we came back enlightened apart from being pickled in the finest Champagnes.
Coming up in next posts: Champagne houses of Cattier, Taittinger and more…