Newer wines continue to pour in India. Akin to filling up white spaces in an outlined drawing, the ever increasing wine availability in the country is making the 'picture' more attractive to wine lovers. The latest to arrive are new labels augmenting the import portfolio of Fratelli Wines, India's prominent wine producer.
Frattelli Wines showcased their import lineup last year in a similar event called "Taste of the World" (TOTW) , they yet again acquainted wine lovers with their augmented portfolio at the start of a brand new year. TOTW 2017 saw a display of 29 wines from 9 producers across 5 countries viz. France, Italy, Chile, Australia and the USA. The new additions take Fratelli wine's total imported wine offering to thirty seven.
"The Mansion" at Hyatt Regency New Delhi, served as an apt venue, like in the previous year. Apart from the  overall space requirement for accommodating the large gathering, wine stalls and live food counters in an indoors setting, Hyatt's central location in the National Capital Region sans doubt makes it  a convenient venue of choice .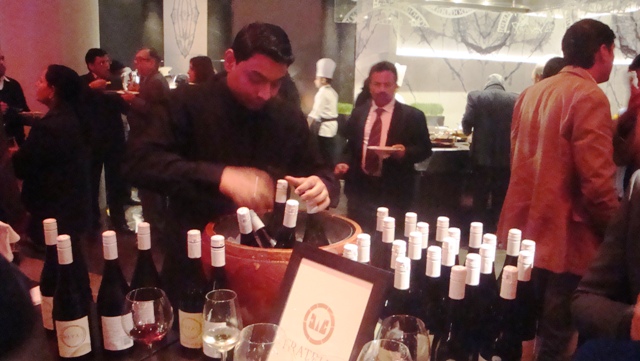 Fratelli Wines New Portfolio
The new labels added to the Fratelli wine portfolio include JCB  Sparkling and DeLoach Californian wines from the Franco-American producer Jean- Charles Boisset, Cecchi (pronounced Cheque-ee) wines from Tuscany and Molly's Cradle wines from Australia.  Fratelli Vineyards also showcased the magnum version of SETTE- its 'prestige cuvée'- which will soon be available at premium liquor stores in India.
Having reached the venue en retard as I arrived from attending an overlapping fixture, I found it abuzz with wine aficionados flocking to the counters. Taking a quick round and bumping into several known faces, I settled at sampling the debutantes, being already conversant with their pre-augmented portfolio (read about the earlier version here). Here's a lowdown on the new entrants (prices ex Delhi retail):
Famiglia Cecchi
Established by Luigi Cecchi in 1893, Cecchi prides itself as a family owned enterprise that turned its wines from a simple country product to a national brand known and appreciated worldwide.
Headquartered at Castellina in Chianti, historically one of the main production areas of Chianti Classico, Cecchi is also present in San Gimignano, where it produces Vernaccia, and Maremma, home to Morellino. They also have presence outside Tuscany, producing Sagrantino di Montefalco  in Umbria.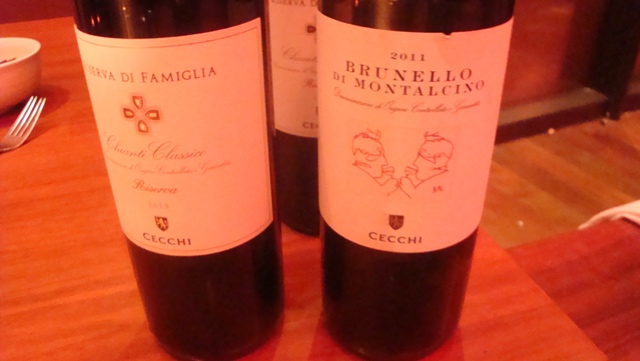 The three labels from the Cecchi stable imported by Fratelli are:
Cecchi Chianti Riserva DOCG (₹ 2290)-  Aromas of red berries, juicy mouthfeel and a medium body. Ideal with creamy cheeses, poached or barbecued food.
Cecchi Riserva di Famiglia Chianti Classico DOCG (₹ 4590)- Ripe aromas of red fruits and spice, followed by a firm and rounded palate. Recommended with char grilled meats and hard cheeses like Parmigiano and Comté.
Cecchi Brunello di Montalcino (₹ 8550)- The big daddy from Cecchi having a gourmet nose of blackberries, chocolate and cream. Full bodied, well structured and lingering on the palate, you can comfortably pair robust steaks and game with this wine.It will also play well with a paneer tikka (char grilled cottage cheese cubes) or a creamy risotto.
Molly's Cradle
The Australian debutant in Fratelli's Wine portfolio  is  the Skidmore family owned  boutique winery based in the Hunter Valley. Molly's Cradle states its philosophy as "producing best wines from best grapes" . Apart from the Hunter Valley, the family also has vineyard interests in Mudgee, New South Wales and McLaren Vale, South Australia.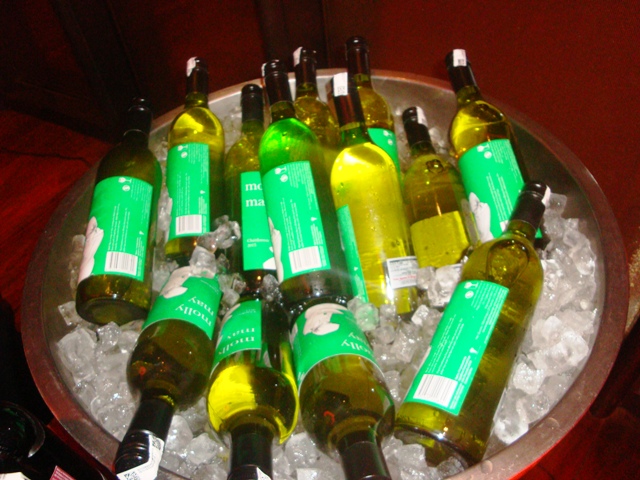 The name "Molly's Cradle" invokes intrigue, and I found the answer from their representative who was present at TOTW 2017. Their first vineyard was located in Tuckers Lane North Rothbury, Hunter Valley on a virgin  hundred acre site. Shaping the site for wine production, they noticed that they had created a distinctly "cradled" area at the base of Mount Molly Morgan. Thus came the idea for the new range of wines  as "Molly's Cradle".
Four of Molly's Cradle wines are being imported by Fratelli. Two of these are from their 'easy drinking' label Molly May and the other two, the higher end Molly's Cradle.
Molly May Chardonnay and Shiraz (₹ 1480 each) – Easy drinking, value for money wines.
Molly's Cradle Cabernet Sauvignon and Shiraz (₹ 2650 each) – Single vineyard, low yielding and hand crafted wines that represent the best of Molly's Cradle.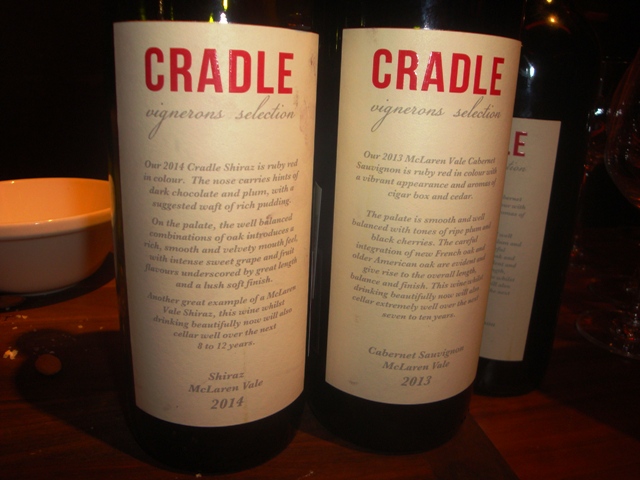 Jean-Claude Boisset (JCB)
Established in 1961, JCB is a leading wine producer from Burgundy, France. However, their winemaking interests extend to the USA and thus they are widely recognized as a Franco-American enterprise stretching across two continents, having a presence in 80 countries.
In their previous portfolio, Fratelli already had three of JCB's labels viz. Fortant, J Moreau & Fils and Maison Bonpas . The latest additions are the following:
DeLoach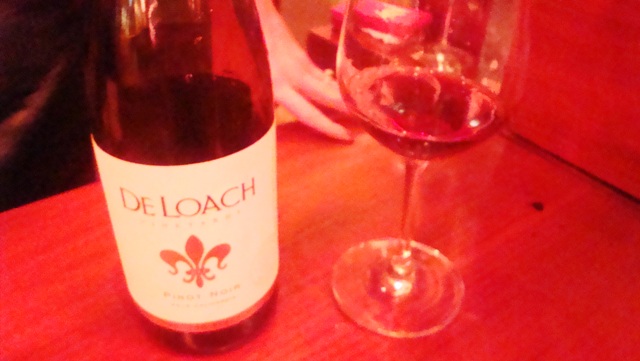 A family owned winery in the Russian River Valley California, DeLoach is famous for its Pinot Noir, Chardonnay and Zinfandel. Fratelli's portfolio includes each of these wines. De Loach Chardonnay and Zinfandel (₹ 2260 each) and Pinot Noir (₹ 2390) come across as "value for money" refreshing and flavourful wines.
JCB Crémant Wines
Most of us know that only a wine produced in the Champagne region can be called Champagne. For sparkling wines produced elsewhere in France using methode traditionelle , the term Crémant is widely used. Hence we have Crémant de Bourgogne, Crémant de Loire, Crémant d'Alsace and likewise. JCB sparkling wines  fall under the Crémant de Bourgogne category.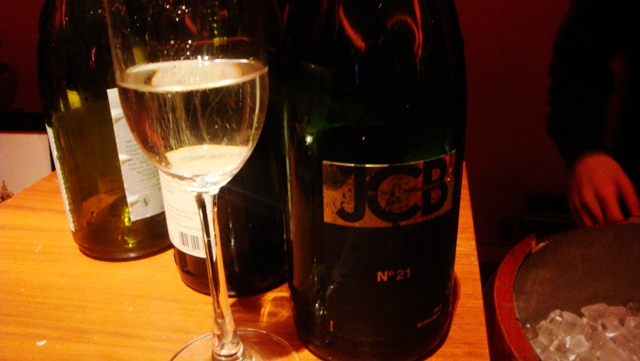 Two of these viz. JCB Cremant Brut 21 (₹ 3180) and JCB Cremant Brut Rosé 69 (₹ 3340) have been imported by Fratelli. Due to heavy rush at the tasting counter, I could taste only the Brut variant and found it to be quite refreshing and refined. However, these wines may face stiff competition from the increasing number of quality Proseccos and Cavas being imported in India.
Speaking on the successful third edition of TOTW, Mr. Kapil Sekhri, Director at Fratelli Vineyards said, "Taste of the World is a true indulgence for those that enjoy savouring good wine and food in a contemporary setting. The event has seen a terrific response since 2014, and has been evolving with time ever since. We do have plans to take this one of a kind experience to other cities in India as well."
A proliferation that will surely be welcomed by wine lovers in India.