"Which Indian cuisine is best suited to wine?" The question has been asked to me umpteen times by  overseas wine friends who are either curious to try out the proposition, or being in the wine trade, are interested in doing business in India. Copy the same premise to other alcoholic beverages and we have an ample situation to highlight Indian cuisine with beverages.
But the challenge to do so is hardly facile, as India, a vast country with approx 3.3 million sq kms and scores of regional influences, has far more to its cuisine than the ubiquitous tikkas and biryanis. Such a diversity also means that it is not easy to find various Indian regional cuisines together under one roof, more so, in a fine dining environment.
That is where Diya- Simply INdiya, the newly revamped Indian cuisine restaurant at hotel Leela Ambience Gurugram scores. The restaurant's newly designed menu offers cuisine from different regions of India, representing the length and breadth of the country. The new offering includes a wide range of Indian flavor profiles-from robust to tender, spicy to mild and frugal to rich. And to supplement the offering, the drinks menu too, has also been tweaked to include native Indian ingredients and palate preferences.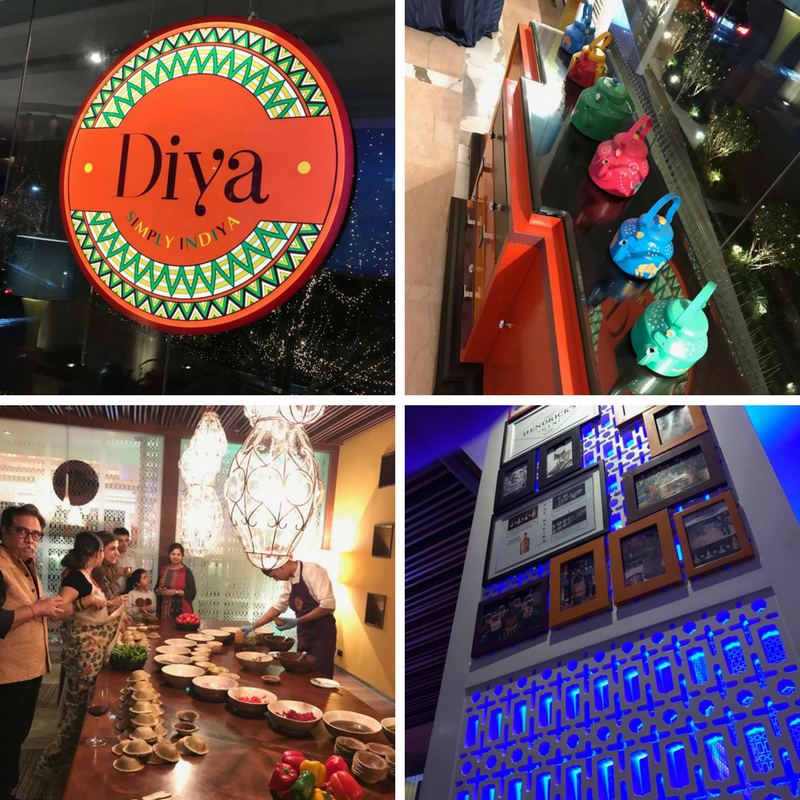 So we have Litti-Chokha from Bihar, Kosha Mangsho-Luchi from Bengal, Pindi Chana- Amritsari Kulcha from Punjab, Nihari Gosht-Khameeri Roti from Delhi, Mangalorean Prawn Ghee Roast-Appam from Karnataka-Kerala and so on. All these preparations are meals by themselves- incorporating the bread and curry components that are fundamental to Indian cuisine.
The drinks menu includes refreshing traditional beverages like AamPanna, Jal Jeera, Aamras, Bel ka Sherbet, Sol Kadhi and cocktails like Talli Chameli (Tequila, Narangi, jaggery, imli, rocksalt and Indian spices) and Amrendre Bahubali (whisky, vodka, rum, tequila and beer). The restaurant also has exclusive partnerships with reputed brands viz Grover wines, Bira beer, Hendrick's gin, Glenfiddich and Monkey Shoulder whiskies and several others.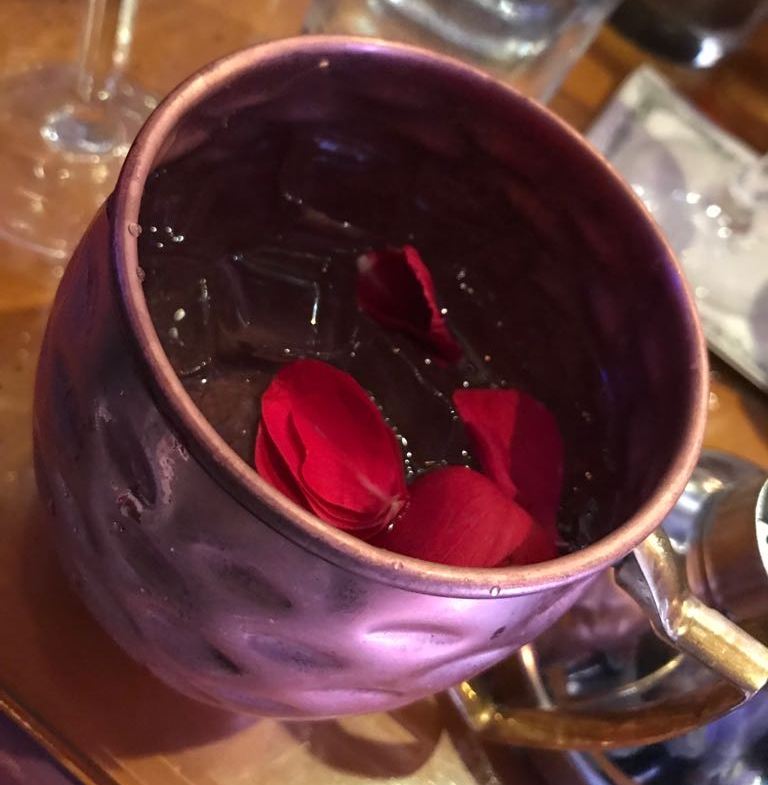 That brings me back to my frequently encountered question – "which Indian food goes well with wine?" It gives me good reason now to recommend Diya-Simply INdiya to people, who would like to have a first hand feel of various possibilities of pairing Indian food with wine. Maybe I could also give them a head start, recommending the creamy and flavourful Prawns-Appam with a Blanc de Blancs Champagne or Dal-Baati-Choorma (a Rajasthani dish) with a botrytized sweet wine. Whoever said that Indian food is difficult to pair with wine?
Wine pairing aspect though, is entirely my take on Diya- Simply INdiya. Here's the basic thought behind the restaurant,  as highlighted by the hotel's General Manager Michel Koopman :
Diya- Simply INdiya aims to offer an informal and casual ambience for people who enjoy Indian traditional fare outside of their kitchens in a cool setting.
Cool it is, as the restaurant sports bright and mood lifting colours with hues of saffron and green (inspired by the Indian national flag), coupled with off-white monotones. A private glass enclosed "Maharaja Room" with a seating capacity of twelve, offers guests a private dining space, for exclusivity.
For Diya- Simply INdiya, Koopman, has specially brought in Indian Master Chef Ajay Sahoo whose dalliance with Indian cuisine started at the tender age of seven as he picked up the ladle under the tutelage of his grandmother. His interest blossomed  as he grew up and enrolled in professional Hotel Management curriculum. There was no looking back, as he travelled to different Indian states honing his knowledge of  respective regional cuisines. 14 years down the line, Sahoo has joined Diya-Simply INdiya. He is guided by Executive Chef Neeraj Rawoot and supported by Restaurant Manager Ishita Negi and her enthusiastic staff.
So what are you waiting for? Head on to Diya-Simply INdiya and let your senses enliven to the diversity of Indian cuisine at one place!
Wine pairing endeavours only adding  to the charm.