My 'playground' Burlamacco is a Tuscan influenced Italian restaurant located at Amoy street in Singapore. This family run small restaurant is owned by Gabriele Piegaia who is also the restaurant's Executive Chef.
Gabriele is a true ambassador of Italian food and wine. This makes Burlamacco an inspiring destination for wine lovers of all hues. Many world class events like Gusto Italiano, World Gourmet Summit, Epicure Wine Market, Savour in Singapore as also wine workshops and private tastings by Singapore Sommelier Association keep the wine buzz in the restaurant high.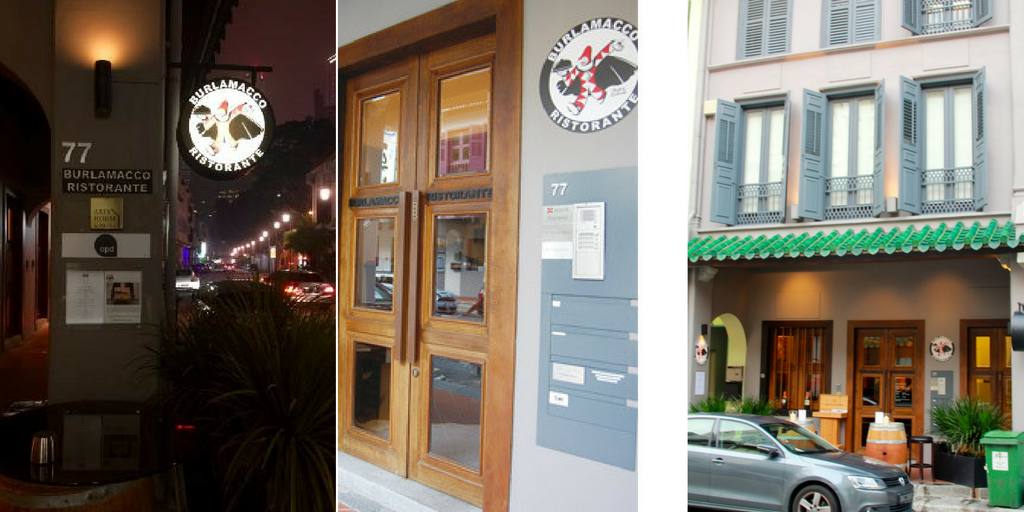 Wine orientation at Burlamacco
Given the specialised nature of the restaurant, most of our wines (as high as 90%) are Italian. These wines are from Tuscany, Piedmont, Veneto, Sicily, Alto Adige, Campania, Sardegna , Friuli, Abruzzo, Umbria and Puglia. Currently we have around 110 different labels with some representation from France, Chile, Australia and New Zealand as well.
One noteworthy initiative of Burlamacco is "No Corkage Day" that we follow every Tuesday and Sunday. People can bring their own wines on these days and have it served to them at no service charge. We also host wine dinners very frequently. All these activities offer me ample opportunity to taste hundreds of wines with due deliberation.
In 2016, I tasted many interesting wines including big names. But there were some that you don't come by so frequently and a number of them stole my heart at the first taste. I am sharing the details of four such wines in the G2G Cartes de Dégustation  below. I hope you will enjoy reading about them the same way that I am enthused to describe them.
And yes, when you are next in Singapore, it will be my pleasure to welcome you @ Burlamacco should you want to share the passion of Italian food and wine with someone well placed to serve you. Please do bring a bottle and let's share the passion of wine!