At first instance wine and tarot may appear as disparate as a corporate lunch and gummy bears. But if we are thinking innovation, the principle of mutual exclusivity is best left to mathematical postulates. My latest tryst with innovation was Wine on the Cards, a dinner that saw tarot interpret wine in terms of zodiac signs.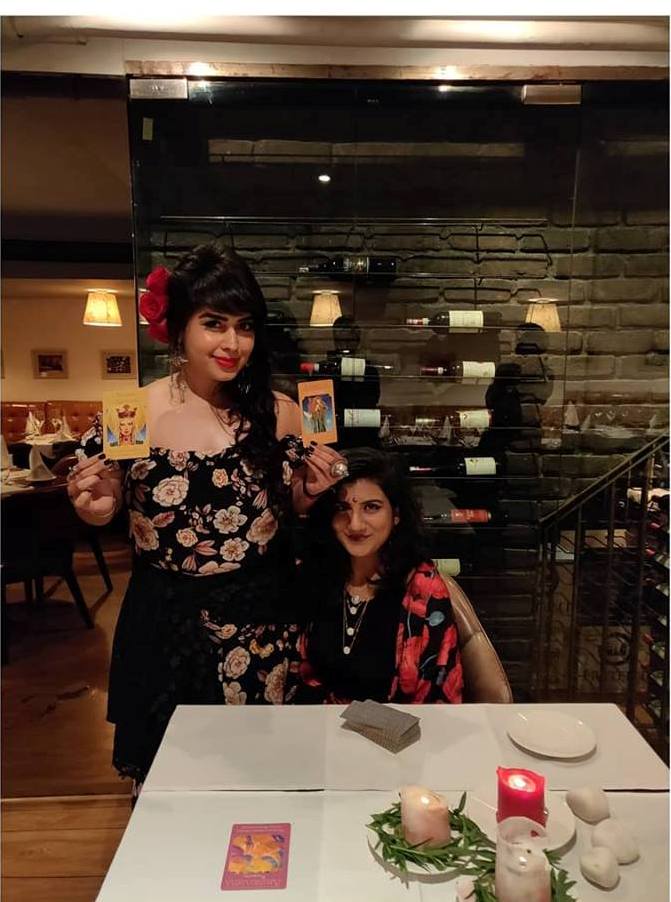 Innovation hinging on imagination
Conceived by Madhulika Bhattacharya aka Madame La Cave, owner of uber niche La Cave Fine Wine Stores, "Wine on the Cards" sought to recommend a person's go-to wine as mapped to his/her zodiac sign.
So if you belonged to the water group (Cancer, Scorpio and Pisces), there was a fluidly easy white wine identified with your zodiacal traits. For the same group, a contrasting fiery red Malbec was recommended as a counterweight to ignite passionate relationships.Similar interpretations were put together for other zodiac groups i.e. Earth (Capricorn, Taurus, Virgo), Air (Aquarius, Gemini, Libra), and Fire (Aries, Leo, Saggitarius).
The whole concept might look high on imagination, but so are many other interpretations related to wine like "wine and music" or "wine and textures".  I have delved on the subject in one of my earlier posts titled The Stimulus Theory of Wine . Innovation! Thy name is imagination.
Three divas at Diva
For "Wine on the Cards", Madhulika teamed up with two other "divas" highly accomplished in their respective fields. While Ritu Dalmia, world renowned Italian cuisine chef curated an inspiring wine resonant menu, tarot lady Zohra Shakti, aka the Woodstock Witch  provided the soul to the evening. It was no coincidence that the venue was Diva Italian, a marquee Italian restaurant in New Delhi owned by Ritu Dalmia herself.
And on the cards were…
The evening began with individual tarot readings for the guests around a flute of Ti Amo Prosecco (Sartori di Verona). The sparkler brought a refreshing respite from the muggy Delhi weather.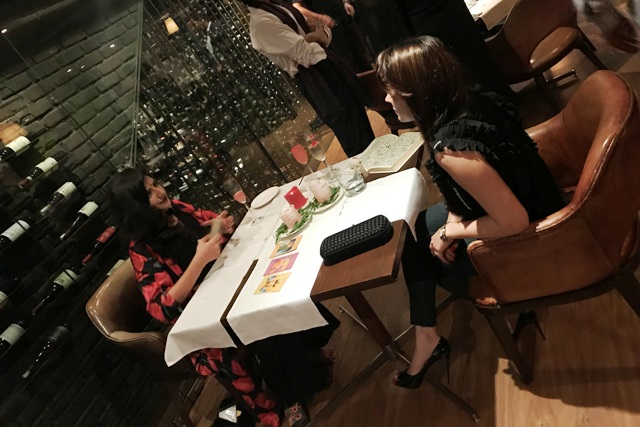 A full fledged sit down wine paired dinner followed next,with the tarot action migrating to the individual tables. During the course of the dinner, as Woodstalk Witch went about doing some serious tarot stuff, Madame LaCave played her alter-ego with devilish interpretations of  her tarot findings. All of this made for a fun gathering built around wine and cuisine.
The wines
(MRPs shown ex Delhi)
Interestingly, the wines on the cards (pun intended) were from the popular and affordable range of La Cave, rather than the usual mid-high range wines seen in their other sessions. "The whole idea is to pair wines that people can buy regularly and try out similar food pairings at home" said Madhulika. Her approach aligns well with their objectives of promoting wine as an easily approachable drink.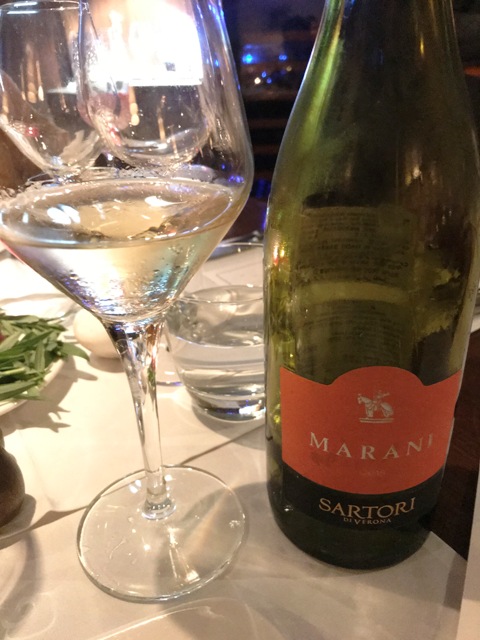 The next wine was Marani Bianco Veronese (INR 1600) – a 100% Garganega grape based wine , again from Sartori di Verona. The wine was crisp with citrus/tree fruit characteristics. It worked  well with the crisp greens and the creamy/umami components of the antipasti (see menu below).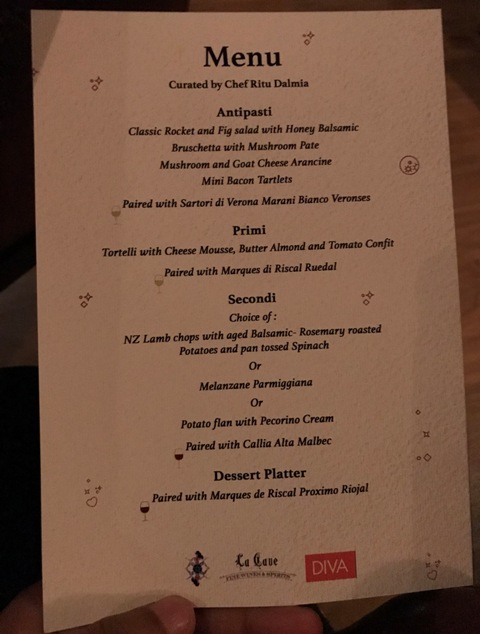 Next to follow was the Marques di Riscal Rueda (INR 1240). Made from the Vardejo varietal, the wine is typical to the Rueda region of Spain. Its balanced acidity and aromatics paired well with the first course of a creamy and herbaceous Tortelli.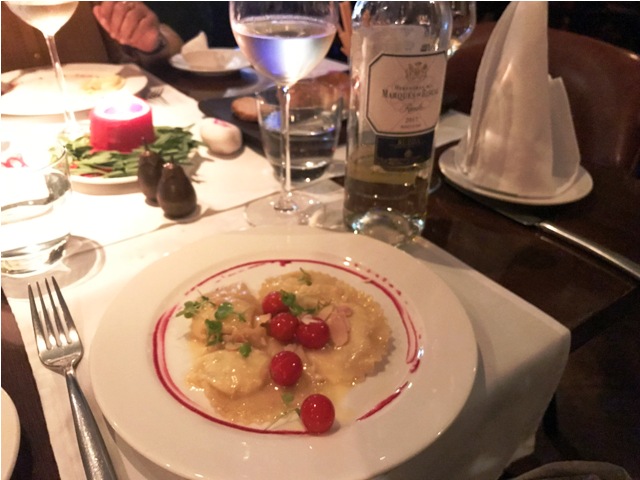 The main course saw New Zealand lamb chops grilled to perfection, paired with a rich and intense Callia Alta Malbec (INR 1050) from San Juan Argentina.The wine had adequate power and fruit to support the robust meat and its savoury accompaniments.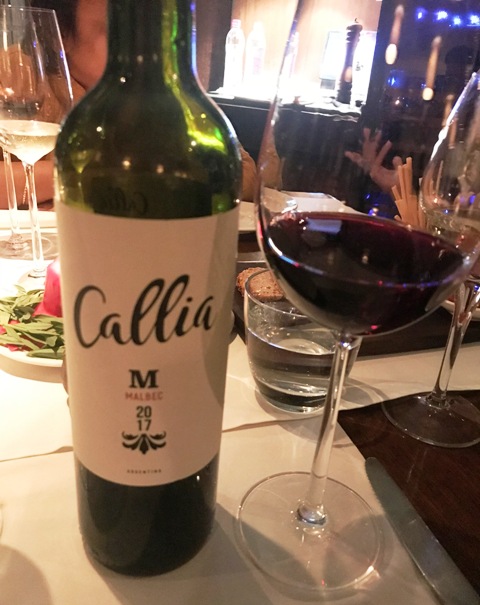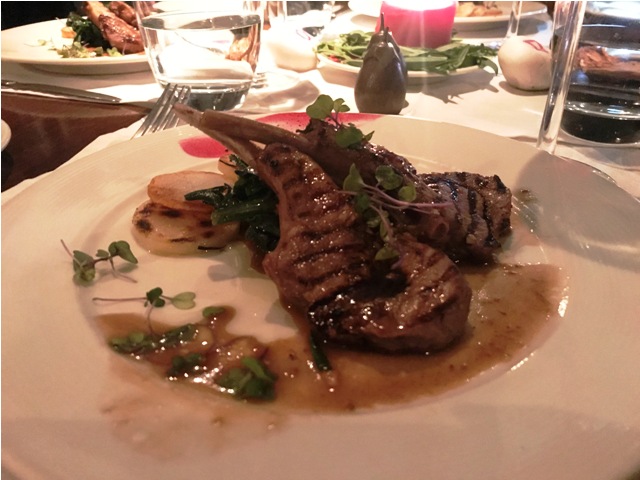 Lastly, it was Proximo Rioja from Marques di Riscal (INR 1100), offered with a dessert assortment comprising of chocolate and cream elements. A 100% Tempranillo from the famed Spanish wine region of Rioja, this medium bodied wine with dark fruit flavours justified its pairing with the dessert course with aplomb.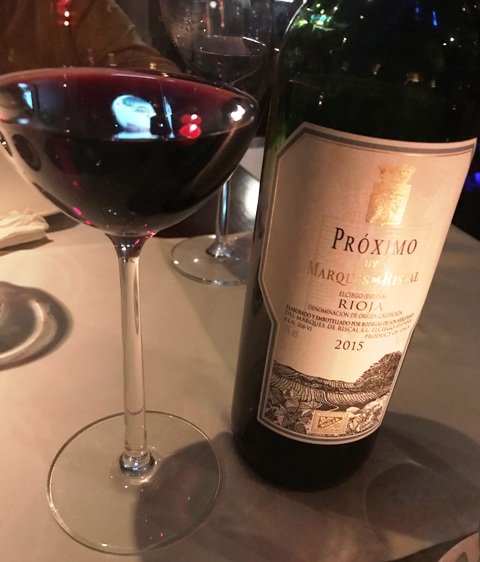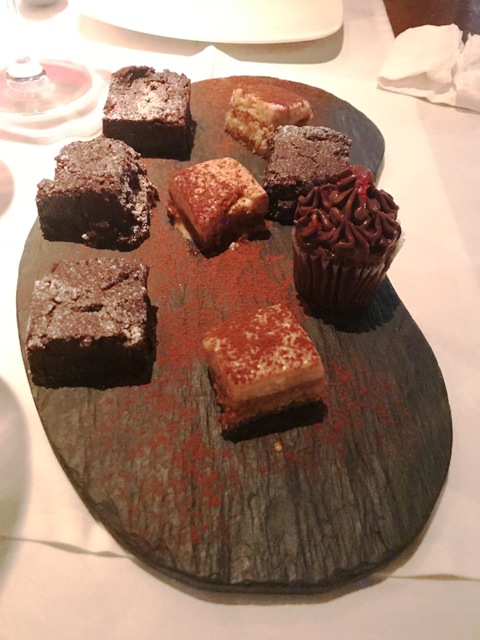 The evening culminated with the pleasant surprise of customized tarot prediction cards for each guest prepared by the "Woodstock Witch". Regardless of whether one  believed in tarot or not, the guests left happily with a souvenir of the magical combination of wine and its mystical muse.
And probably some more wines added to their favourites list.