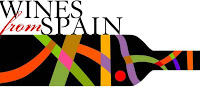 And literally so! With around 100 wines from 19 Spanish winemakers showcased in the already sizzling Indian capital, it was a rainfall of sorts that made wine professionals and connoisseurs feel the urge to tap-dance between wine bottles and get drenched in the vinous mélange!
The event called "Spanish Wine Showcase and Tasting" was  organised at the behest of the Ambassador of Spain in India  H.E. Gustavo Manuel de Aristegui– an ardent wine lover himself,  and helmed by Madame Isabel Mijares, the internationally renowned oenologist from Spain. The agenda for the day was a Press Conference followed by a grand tasting of Spanish wines.
As I entered the Spanish Ambassador's residence at Firoze Shah road in New Delhi, a vigilant person checked my name in the list of invitees and guided me to the conference area, which had the typical charm of a Lutyen's Delhi bungalow  accentuated by plush seating, antique carpets and  wall pieces  exuding  a definite Spanish character.
The press conference started with the Ambassador giving a brief background on Spanish wines and how these were poised to become more active on the Indian wine scene. This was followed by  each winery being introduced passionately by the respective winemakers, with flutes of Cava doing the rounds. A quick Q&A session later, we were ready for the tasting organised at the lush lawns of the bungalow.
Before I describe the tasting, a quick snapshot on Spanish wines would be in order:
Wine Areas
Spain is the third largest country in Europe with the largest area of vineyards in the world, the third largest wine production by volume, and highest wine exports globally.
There are 17 autonomous  wine regions in Spain with around  half of them situated in Castilla-La-Mancha (48.7% of planted vines), followed by Extremadura, Valencia, Castilla y León, Catalonia, Rioja, Aragon, Murcia and Andalucía. The most well known classified wine regions of the country are Rioja, Tarragona, Cariñena, Penedés, Ribera del Duero, Valdepeñas, La Mancha and Rueda– which is also the  first authorized and most known region.
Grape Varieties
The most common grape varietals in Spain are Airén (23.5%), Tempranillo (20.9%), Bobal (7.5%), Red Garnacha, Monastrell, Pardina, Macabeo and Palomino, in descending order of cultivation. Of these varieties, Tempranillo, Bobal, Red Garnacha and Monastrell are red, while the others are white.
With close to 100 wines out of which I could manage to sample only a third, it would be a litany of tasting notes, if all were attempted. Hence I am listing out only five wines representing distinct regions and styles. There were many other good wines that I regret  not to include here, but in all fairness, I have linked  the respective websites with winery names in the table at the end of this post so that you could visit them according to your interest in the region/ grape varietal. As for Sherry, I will do a separate blog post subsequently to do it full justice.
Wine: Cava Rosat Brut Reserva
Producer: Agustí Torelló Mata
Grape Variety: Trepat
Alcohol Content: 11.5%
Cava wines are produced in the same method as Champagne i.e. by undergoing second fermentation in the bottle itself- that lends it more complexity and sustainable effervescence. I tasted for the first time, a sparkling wine made from Trepat (which is the indigenous grape varietal of  North East Spain) and liked the experience. The wine was an attractive cherry pink in colour and poured with an abundant mousse. It had intense aromas of strawberries, vanilla and a little mint. The palate was creamy with refreshing acidity and flavours of red berries and toasted bread. I would like to buy this wine when available and after the conversation with the winemaker, I could calculate the retail price as under Rs 4000/- if it arrives on Indian retail shelves- which is quite reasonable for a sparkling wine of this quality.
Wine: Matarromera Reserva
Year: 2006
Producer: Matarromera
Grape Variety: Tempranillo
Alcohol Content: 14 %
This winery already has its wines retailing in India with their importer being Advanced Life Sciences (Private Limited) based at Delhi. The wine is from the Ribera del Duero region, which is known for its powerful reds. Dark ruby in colour, the wine exuded aromas of red cherries, plums, liquorice and sweet spices. Despite 14 % alcohol in the wine (which is a higher side) the wine did not smell too alcoholic and that was a welcome trait. On the palate the wine gave an impression of red fruits, spice and medium tannins. The finish was smooth and lingering.
Wine: Flor de Gewürztraminer
Year: 2012
Producer: Laus
Grape Variety: Gewürztraminer
Alcohol Content: 13.5 %
This is a wine that would invariably be popular amongst wine consumers in tropical countries like India. There were many wine lovers at the event who agreed with me on this account- and the reason for this upbeat feeling? The wine has it all for being a blockbuster in this part of the world- an off dry feel, refreshing palate, tropical flavours of lychees and mangoes, aromas of wild roses and tropical fruits. The wine comes from Somontano region in North East Spain.
Wine: Chardonnay 234
Year: 2011
Producer: Enate
Grape Variety: Chardonnay
Alcohol Content: 14.5 %
The suffix '234' in the name of the wine signifies a prized plot number in the Enate valley in Somontano, from where 100% grapes of this wine are sourced. A cool refreshing Chardonnay with an intense bouquet of apples, peaches and fennel. On the palate, it had medium to full body, complex flavours with rich mouth filling fruit and a long finish. A thirst quencher wine for sure!
Wine: AN/2
Year: 2010
Producer: Anima Negra
Grape Varieties: Callet, Manto Negro and Fogoneu
Alcohol Content: 13.5 %
It was but obvious that I had to try this wine as it is from the Mallorca island off the coast of Spain towards the east in the Mediterranean sea, with typical grape varietals of the region. The wine is a blend of three native grapes  from the island and was an entirely new experience for me. The wine was translucent ruby in colour with a  bouquet of wild berries, tar and coffee . The palate was medium-bodied with round tannins and plenty of red fruits accompanied with a lingering finish. I would love to have this wine with a barbecue spread!
Most of the winemakers at the tasing were positive about putting their wines on the Indian retail shelves very soon. In fact some are already here and are working on expanding their range further. With the prospects of import duties on wines in India falling to one third levels looking more probable considering the latest developments between India and European Union,I suppose a wine bonanza should soon unleash at the Indian shores- and there are countless wine fans to lap it up all!
Wineries Represented at the tasting
Ser No
Bodega (Winery)
DO (Quality Wine Area)
Grapes
Wines
1
Agustí Torelló
Penedes
Cava
Macabeo, Xarel-Lo, Perellada ,Trepat
Sparkling, White
2
Anima Negra
Mallorca
Montsant
Callet, Mantonegro, Fogoneu,Prensal,
Garnacha, Cariñena
White, Red
3
Bouza do Rei
Rias Baixas
Albarino
White
4
Carabal
Ribera Del Guadiana
Cabernet Sauvignon, Graciano, Tempranillo, Syrah
Red
5
Elias Mora
Toro
Tinta De Toro
Red
6
Enate
Somontano
Chardonnay, Cabernet Sauvignon, Tempranillo, Merlot
White, Red, Rose
7
Estévez
Jerez-Sherry
Rioja
Cava
Rueda
Palomino, Pedro Ximinez, Vardejo,
Macabeo, Xarel.Lo. Parellada,Tempranillo, Garnacha
Sparkling, White, Red, Fortified
8
Felix Solís Avantis

Rioja
Ribera Del Duero Valdepeñas
Tempranillo
Red
9
Ferrer
Binissalem

Mantonegro, Cabernet Sauvignon, Tempranillo
Callet,Moll,Chardonnay
Moscatel
Red, White, Sweet
10
Freixenet
Cava
Pinot Noir, Macabeo, Xarel.Lo, Parellada
Sparkling
11
Laus
Somontano

Gewürztraminer,
Chardonnay,
Merlot, Cabernet Sauvignon, Tempranillo
Red, White, Rose
12
Matarromera
Ribera Del Duero
Cigales
Rueda
Tempranillo, Verdejo
Red, White
13
Melgarajo
Vinos De La Tierra De Leon
Prieto Picudo
Red, Rose
14
Muga
Rioja
Cava
Viura, Malvasia
Garnacha, Tempranillo
Mazuelo
Red, White, Rose, Sparkling
15
Pesquera

Ribera del Duero
La Mancha
Castilla Y Leon
Tempranillo
Red
16
Solar de Samaniego
Rioja
Tempranillo, Cabernet Sauvignon
Red
17
Torres
Cataluña
Penedes,Rioja, Brandy
Chardonnay,
Gewürztraminer, Moscatel De Alexandria,
Sauvignon Blanc
Macabeo, Parellada Xarel.Lo
Red, White
18
Valdeviñas
Ribera del Duero
Tempranillo
Red
19

Viyuela
Ribera del Duero
Tempranillo
Red