Incomprehensibility no longer implies 'Greek'. A bevy of Greek wines from Vaeni Naoussa that have just arrived on Indian retail shelves reassert this point. A few years back who would have thought that difficult sounding wines like from Greece could be candidates for the yet nascent Indian wine market? But those thoughts are a thing of the past now.
At a recent preview tasting of wines from Greece, I was happy to know that if so wanted, I could easily buy the wines being tasted on my way back home. Contrast this with an earlier tasting of wines from the same producer where it was anybody's guess as to when the 'esoteric' wines would finally arrive in India.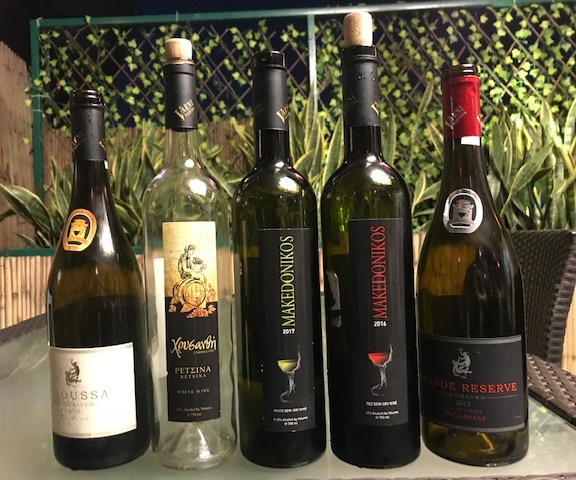 Delhi based InAct Consultancy has realized that aspiration by bringing in four wines from Vaeni Naoussa –a cooperative from Naoussa in Macedonia which is most famous for its wines from the Xinomavro varietal.
From the land of Xinomavro
Though Xinomavro as a varietal can be found in other regions of Greece as well, it is in the Naoussa commune that the grape's maturity is known to reach optimum levels (see my earlier post for a background). The grapes here achieve an excellent aromatic potential with a good balance of acid, sugar, and tannins.
Dry wine, from the Naoussa Appellation is exclusively made from the red grape Xinomavro with the Geographically Indicated (GI) ones noted for their dark red colour, characteristic fruity aromas and a rich bouquet. The GI marked wines see a minimum one year of ageing in oak barrels, obligated through legislation.
The Naoussa region produces not only red but white wine as well aka Blanc de Noirs, using the Xinomavro varietal. In addition to wines from Xinomavro, Vaeni Naoussa also produces wines from another indigenous white varietal called Rhoditis and the international varietals Syrah and Merlot.
Vaeni Naoussa Wines at the Tasting
Xrysanthi Retsina (NV Table wine)
Grapes: Rhoditis and other varieties, ABV: 11%
MRP: ₹ 1600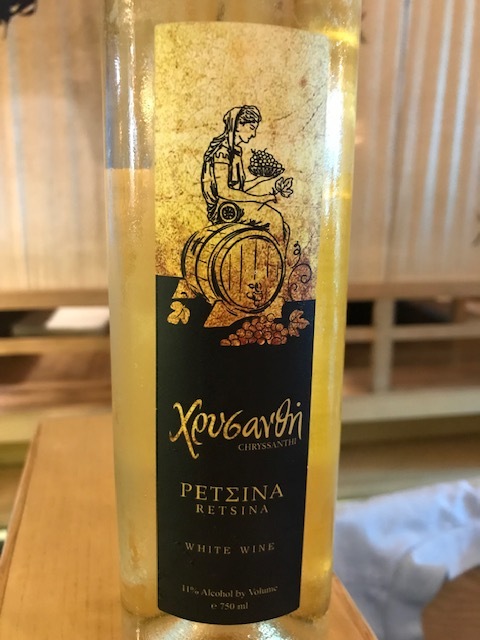 In the ancient days when wooden barrels were not in vogue, Greeks and Romans lined their amphorae with a pine resin to preserve wine for longer. Current day Retsina wines are produced more for preserving cultural heritage than preservation. To that effect, resin chunks are added to the grape "must" (crushed grapes with skins, seeds etc) during fermentation. This results in a certain pungency, the degree of which depends on the quantity of resin and duration of its contact with the must.
Xrysanthi Retsina is a fairly neutral wine with subtle aromas of flowers and cooked fruit. On the palate, the wine expresses nice acidity and flavours of tree fruits. The resin effect, though not very obvious, manifests on the palate with a hint of minerality.
Makedonikos White 2017 (Protected Geographical Indication Macedonia)
Grape: Xinomavro, ABV: 11.5%
MRP: ₹ 2500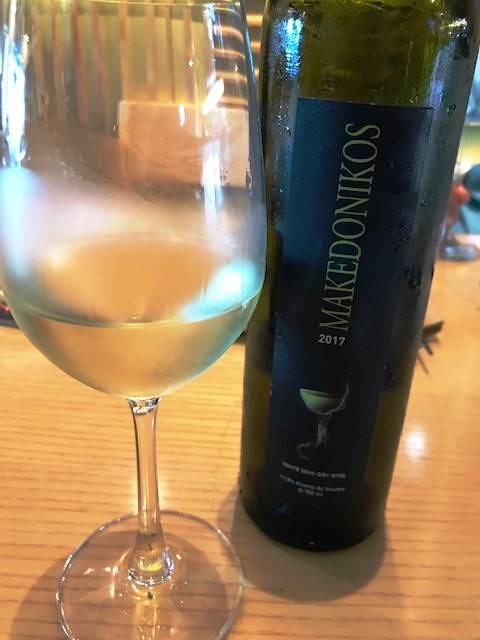 This is a white wine produced from Xinomavro grape.The deep lemon coloured wine had earthy and ripe tree fruit (peaches, pears, apples) aromas. The palate of this wine showed an off-dry character which compelled me to check out its technical sheet which indicated it as "white semi-dry" with a residual sugar as 9 g/l.
In my opinion, the elegant palate of Makedonikos White is well suited to the hot and humid Indian summer. The crispy prawn tempura that we tried with the Retsina earlier worked even better with this wine, so did the Chicken Kiragi served alongside this one.
Makedonikos Red 2016 (Protected Geographical Indication Macedonia)
Grapes: Xinomavro & Syrah, ABV 12.5%
MRP: ₹ 2800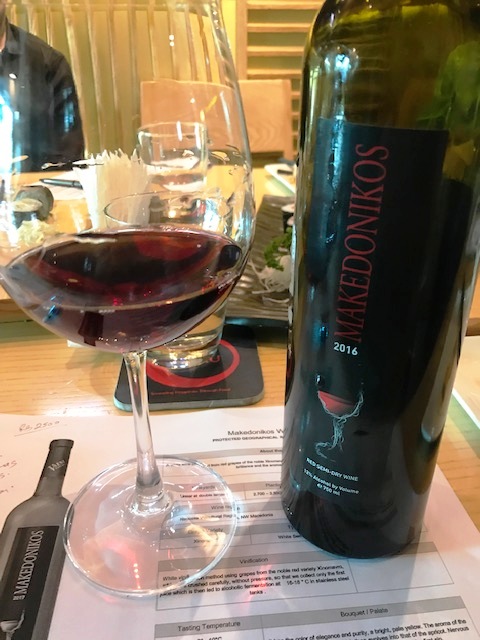 Tasting a red wine after a white from the same grape varietal was quite a revelation with an additional aspect of tannins coming in. The producer classifies this wine too as "semi-dry" with a residual sugar of 9 g/l. The nose of Makedonikos red is intensely fruity showing an abundance of red cherries, reaffirming on the palate as well. The light-medium bodied wine is elegant and uncomplicated, making it a good aperitif or an entrée course wine. We tried it with generous rounds of Sushi and Sashimi, which worked pretty well with this light red wine.
Naoussa 2016 (Protected Designation of Origin Naoussa)
Grape: Xinomavro, ABV: 12.5%
MRP: ₹ 2500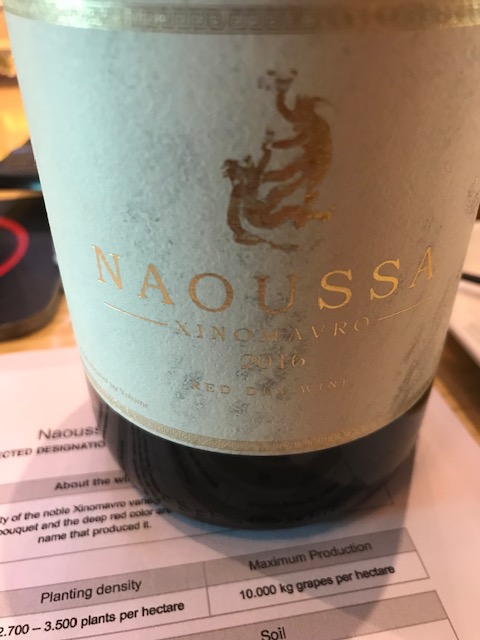 As expected, this wine upped the ante of robustness at the tasting. The body became fuller and the tannins steelier with this DO Naoussa wine. Naoussa 2016 made a silent statement of 12 months barrel and 6 months bottle ageing through a gradually fading rim, followed by aromas of dark red berries, plum, and vanilla. The wine had rounded and seamlessly integrated tannins which went grippy towards the finish. I found it to be a worthy "main course" wine.
Grande Reserve 2013 (Protected Designation of Origin Naoussa)
Grape: Xinomavro, ABV: 13%
MRP: ₹ 3700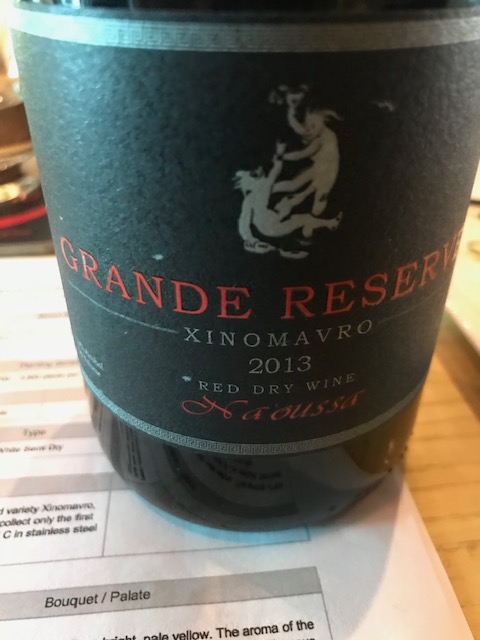 Age has a lot to do with maturity and the term "grande" is invariably associated with a greater time period to achieve certain credentials. Grande Reserve 2013, with its cumulative maturation of 48 months in barrel and bottle didn't fail us on that front. Its complex nose and dense palate of berry compote coupled with spice, betrayed its character as a gourmet wine. The wine's mature tannins give it a powerful feel, which persists with a lengthy finish.
Inspiring Food at Kofuku
Kofuku- a popular Japanese-Korean restaurant in the heart of New Delhi where we tasted these wines, came across as an inspiring place. The pairing of Japanese cuisine with Vaeni wines- especially the reds- was surely a revelation.  The mild and crispy shrimp tempura was great with the whites while an assortment of sushi and sashimi played up the reds.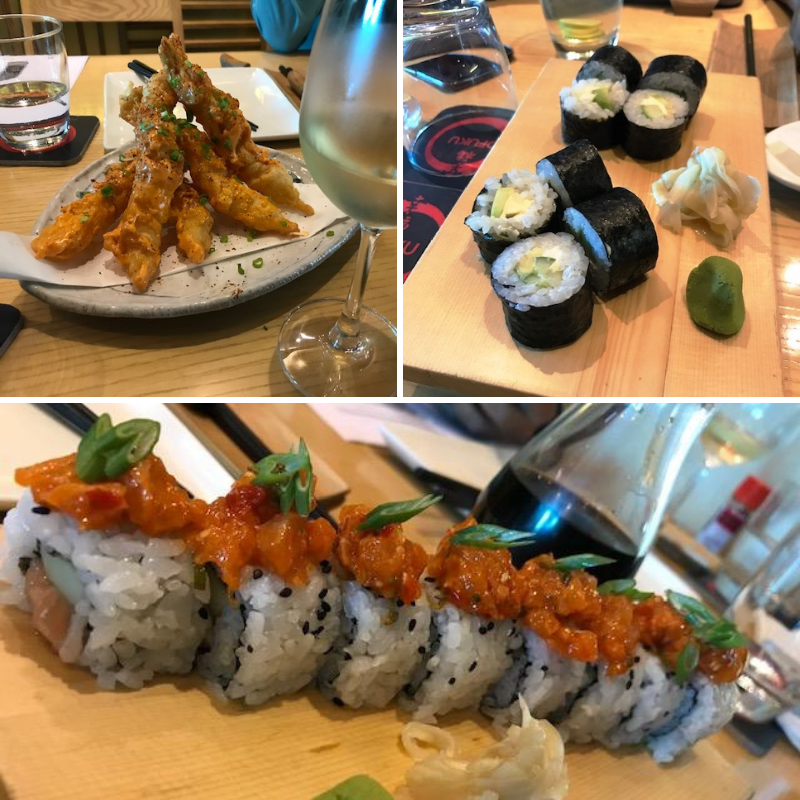 An Upbeat Sentiment
Malay Kumar, a seasoned wine marketer in India and Brand Ambassador Vaeni Naoussa is enthusiastic about the saleability of these wines in the country. At the same time,he is very well aware of the challenges involved. Malay considers Vaeni wines being as good as any other Old World wine. He foresees the Xinomavro varietal as dynamic enough to find favour with wine enthusiasts.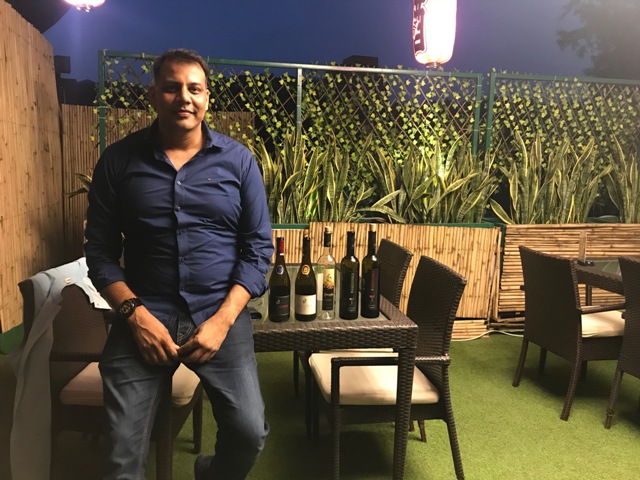 But being realistic, he acknowledges that Indians are not very habituated to trying premium wines from countries other than the big four or five, therefore he wants to go a step at a time. The first step for him is to go for the quality jugular.
We have just started in India and I am happy to inform that we have managed to make an impression by roping in influencers in reaching potential end consumer base. Idea is to go slow and be known for the quality rather than for an easy price point
– Malay Kumar, Brand Ambassador AAOS Vaeni Naoussa
Malay's strategy appears to be bearing fruit with Vaeni wines already started selling in the states of Delhi and UP with Assam and Maharastra to follow.