By: Leidy Liz Levitan, Italian Master Chef, Hotel Leela Ambience, Gurugram
The word Gnocchi is derived from the Italian word nocchio, meaning a knot in wood. It has been a traditional type of Italian pasta in which potato and wild mushrooms are the star of this dish. This recipe of Gnochhi takes the Italian delicacy to yet another level.
 Black Truffles – the diamonds of the kitchen-  add a unique flavour to this recipe, making  it excitingly comforting and indulgent.
– Italian Master Chef Leidy Liz Levitan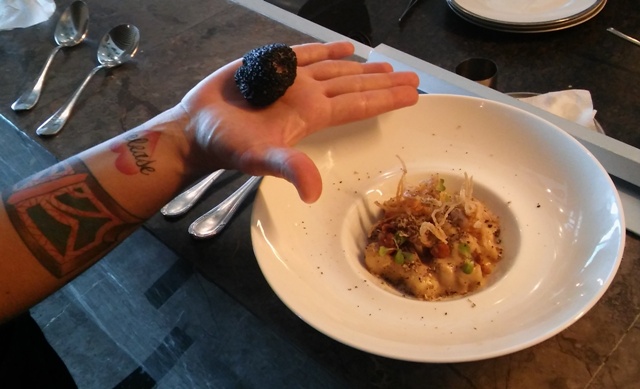 Ingredients
For the Gnocchi
1 kg potatoes (roasted with skin)
300 gms flour
2  small farm eggs (or 1 big egg)
4 gms salt
60 gms pecorino cheese (grated)
1 Melanosporum truffle
For the Sauce
150 gms Porcini mushrooms
100 gms Chanterelle mushrooms
350 ml full fat cream
80 gms butter (cold and cut in cubes)
35 gms Parmesan cheese
10 gms salt
5 gms black pepper
For Garnish
200 gms Enoki mushrooms
150 gms Shimeji mushrooms
Truffle oil
Preparation
Gnocchi
Roast the potatoes in the oven with skin . Peel and mash.
Add the egg and gradually the flour and the salt.
Knead until a homogeneous dough is obtained . Add the Pecorino and the truffle to taste.
Make cylinders of 1.5 centimetres diameter and 45 in length . Cut into  1.5 cm wide segments.
Cook in boiling water for 1.5 minutes,drain and put in the pan with the sauce to finish.
Sauce
Process and make a paste with the Porcini and Chanterelle.
Put in non-stick pan on slow flame and boil for 5 minutes . Add the salt and  pepper.
Add the cream , Parmesan cheese and cold butter.
Serve the Gnocchi mixed with sauce  in a pasta plate after a drizzle of truffle oil and garnish with mushrooms and truffle shavings.
Wine Pairing
Chef Leidy's top favourite is a red wine made from the Tannat grape varietal. A major reason for that maybe her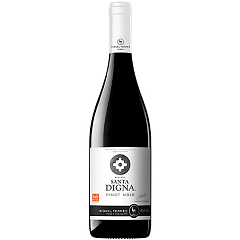 residence in Uruguay  where it is considered the national grape of the country (known as Harriague there).
However with  this preparation, the chef recommends a light-medium bodied red wine that has appreciable acidity so as to balance the creaminess of the dish.
She recommends Santa Digna Pinot Noir from Miguel Torres Chile as a good accompaniment to  Gnocchi di Tartufo. According to her, the earthy and fruity wine with an expressive nose ,a medium body, decent structure and medium acidity works well with the creaminess and flavour complexity of the dish.
---
Leidy Liz Levitan Hernandez, the current Italian Master Chef at hotel Leela Ambience Gurugram is passionate, people oriented and dedicated towards her craft. Having travelled far and wide, she has mastered her culinary skills to be able to serve her guests with the most exquisite preparations.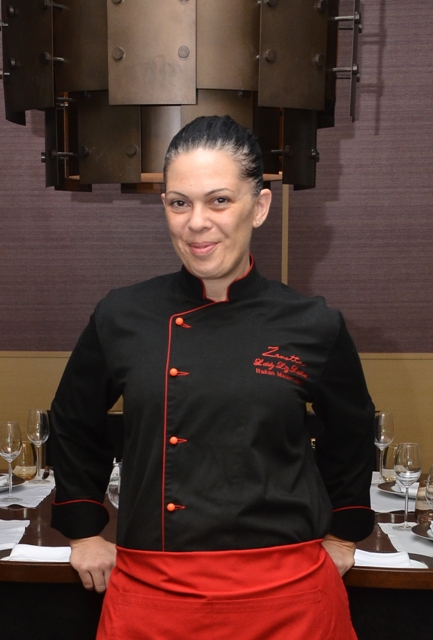 Leidy started her career in the beautiful Canary Islands, at Cleopatra Palace Mare Nostrum, as the Demi Chef. She worked in different restaurants and hotels in Spain learning and enhancing her skills, before moving on to Kuwait as the Chef de Cuisine at Cucina Restaurant Missoni Hotel. After her stint at Kuwait she moved to Jakarta and worked for a short period at the Negev Restaurants, before joining in her current appointment.
Chef Leidy brings with her a bouquet of cultural learnings and experience. After serving different hosts and delighting them with her culinary skills she now serves our guests with authentic Italian delicacies at The Leela Ambience Gurugram.