So what are your major takeaways of a wine dinner? The question may appear naïve, given the universal appeal that food and beverage hold for the human species. We are the most intelligent beings on the planet (or at least we assume so) and therefore it is incumbent on us to pitch even the primordial against the mundane. Eating and drinking is one of them and wine dinners fall in this ambit rather well. Of course, enjoyment of wine is not restricted to dinners alone,  but in the interest of a focussed elaboration, I will restrict this post to wine dinners only.
As a passionate vino, I am privy to a good number of pre-curated wine dinners. Each of these dinners invariably turns out as exciting as the previous one. Over a period of time, I have realized that such excitement stems not only from the novelty factor but also certain common positives associated with them. Here are my top 5 reasons to attend pre-curated wine dinners.
1. Expert Pairings
Quite often an individual faces a humungous or a conservative wine list at a restaurant. In either of the scenarios, finding the right wine for the occasion turns out quite a brain-wracking exercise. Pre-curated wine dinners solve all such dilemmas as the pairing job is already done.  All you need to do is start enjoying your dining experience from the word 'go'. It is something like a concierge arranging your affairs rather than you trying figuring out the nitty-gritty.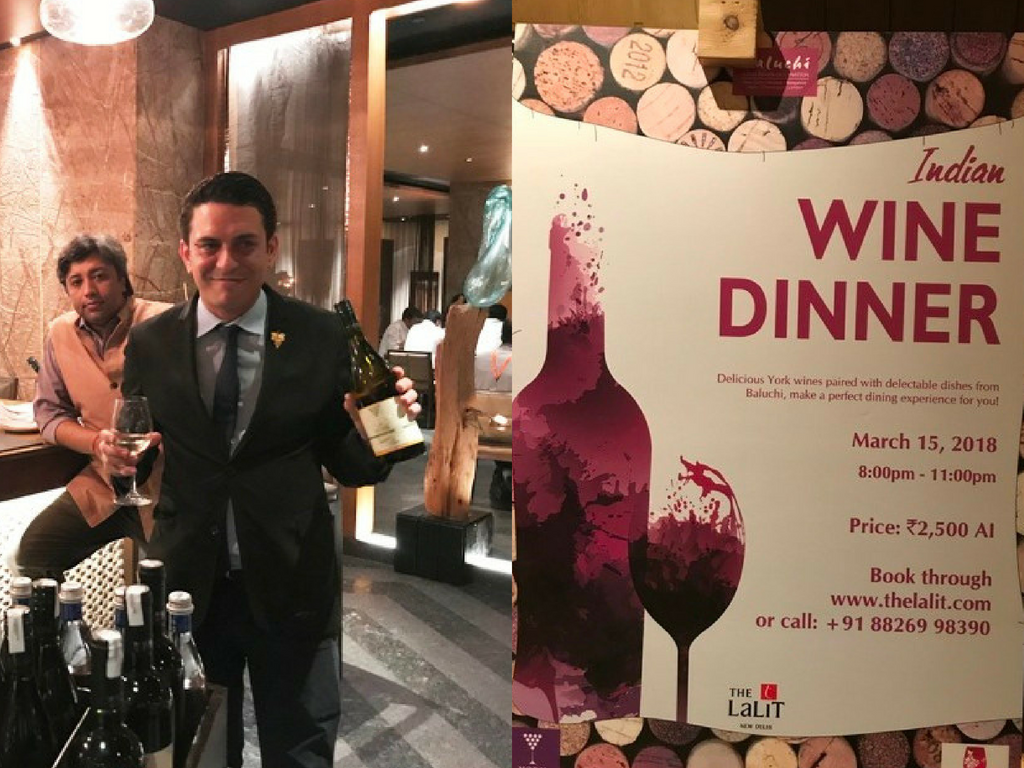 One such dinner that I attended this year had a wonderful ensemble of Indian wines with Indian food. The dinner, conducted at The Lalit New Delhi, was curated by the hotel's Corporate Sommelier Charles Donnadieu, a Frenchman with a vast experience of Indian cuisine. Busting the myth that Indian food is difficult to pair with wine, the dinner featured wines from India's promising 'boutique' winery York, with authentic Indian cuisine from the hotel's famed Indian restaurant The Baluchi.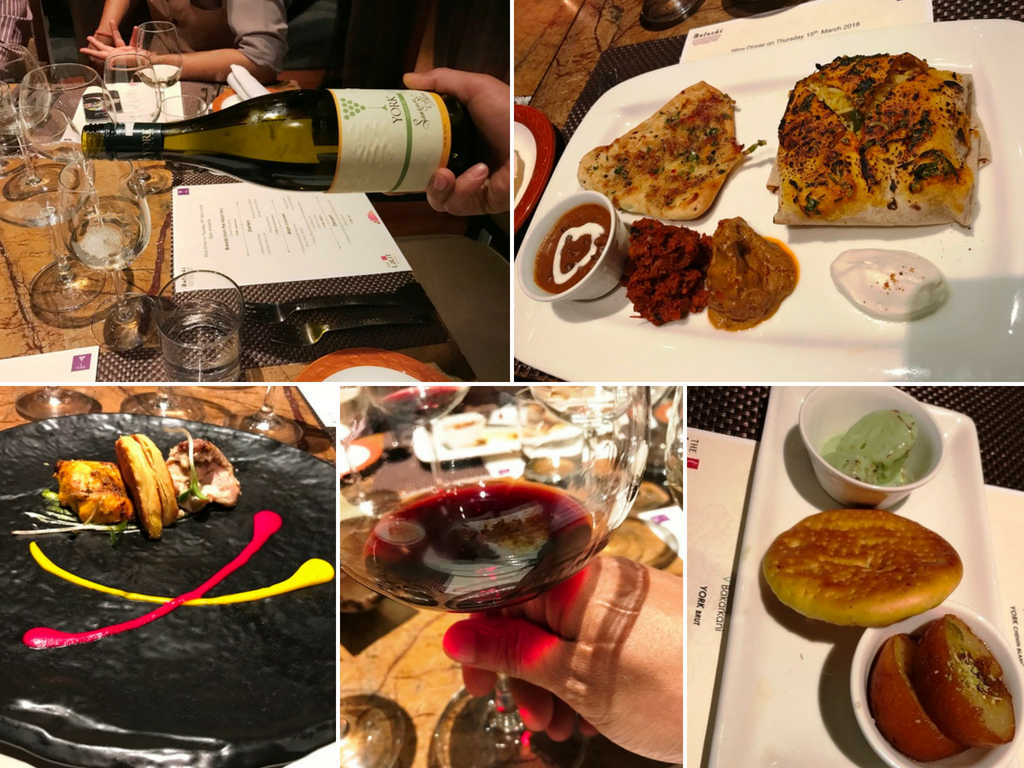 2. Price Advantage
Whoever said price is just a number? Price is undoubtedly an important consideration for guests to subscribe to a wine dinner. At the same time, pricing a dinner competitively shouldn't mean compromising on the quality of experience. The key is to offer the best value to the guest for his/her money. Pre-curated wine dinners are likely to offer a  better value proposition than standalone experiences.
To achieve the pricing edge, pre-curated dinners often capitalize on several synergies that can be possible among the hosts. These may come as free wines from the respective producers, marketing budget from foreign producers, competitive prices offered by the partner hotel and so on. The York dinner above was priced at an extremely competitive Rs. 2500 (approx $ 38) courtesy wine sponsorship by the producer as well as the promotional offering by the hotel.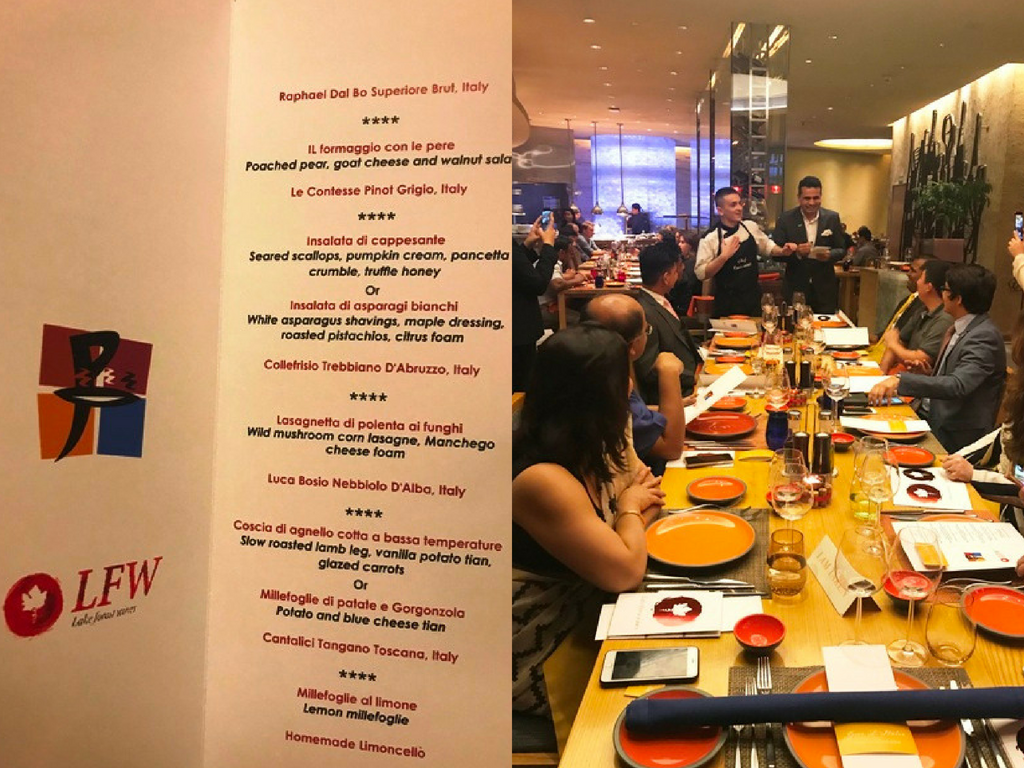 Another value dinner that I attended this year was with Italian wines at The Westin, Gurugram. The dinner was priced at Rs. 3999 (approx $58) for six courses (see image above) paired with five choicest Italian wines. A homemade Limoncello by the hotel topped the experience.  If I were to partake such a spread as a walk-in guest, it would cost me nearly twice the amount, that too without the handcrafted Limoncello!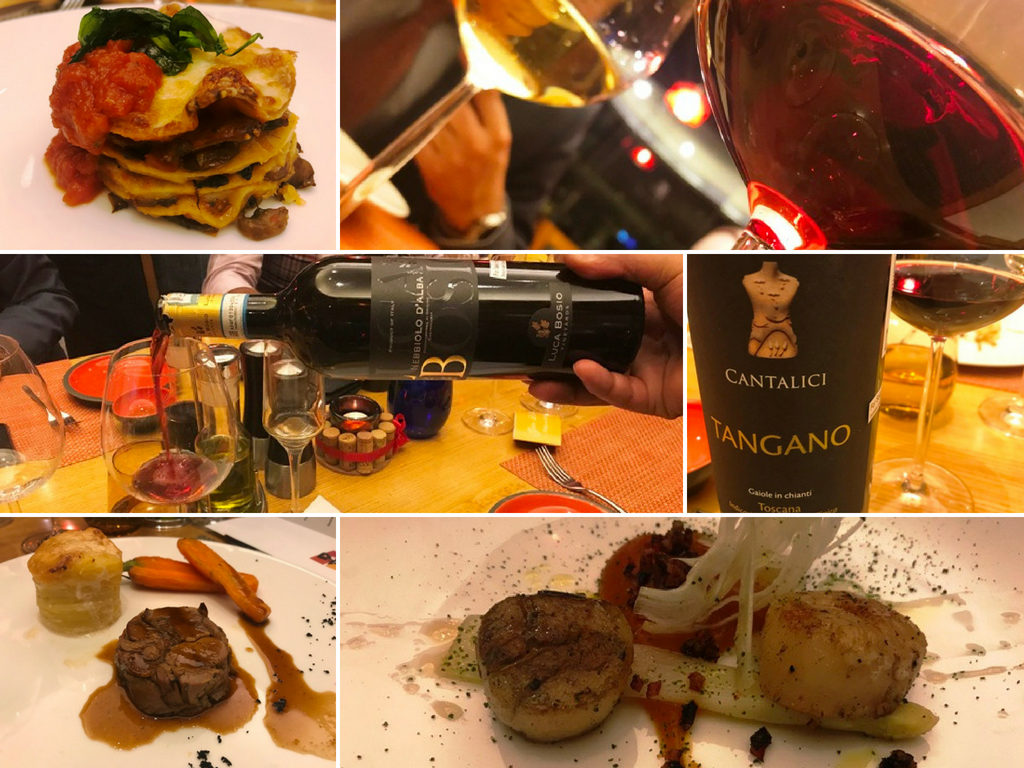 Sandeep Singh, F&B Director at the Westin Gurugram highlights the importance of optimally priced pre-curated wine dinners. According to him, wine is a vast subject involving a global understanding incumbent on an extensive exposure.  He, therefore considers it imperative to price pre-curated wine dinners attractively enough to encourage guests to explore wines. The hotel's predominantly spirits drinking clientele has not let him down either.
3. Cherishable Associations
Wine dinners are a fertile networking ground comparable only to something like golf. Much like golf, associations made during wine dinners tend to continue for good.  On my first ever visit to the French wine country, the person to facilitate my trip was a friend made during one of the wine dinners back home.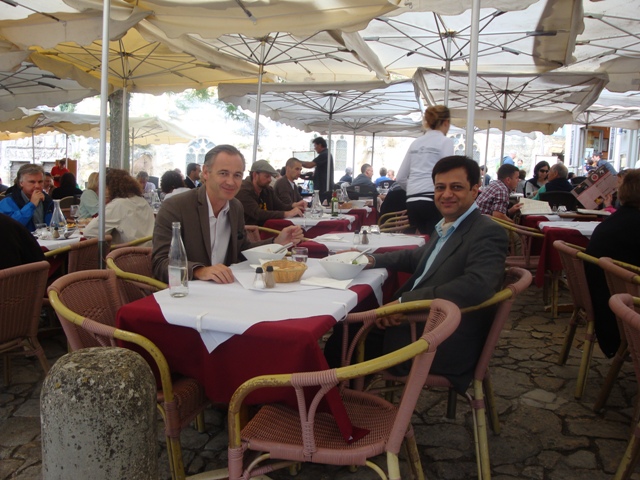 Breaking bread with passionate wine lovers means meeting people from different walks of life, nationalities, age profiles and so on. But that is not all. At many such dinners, you may get to interact first-hand with winery owners/representatives, learning in-depth about their wines.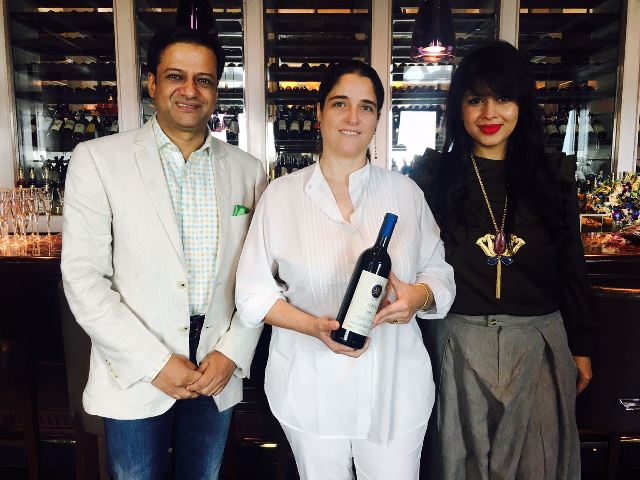 La Cave Fine Wines Store– one of India's leading wine stores conducts frequent such sessions titled Unwined by La Cave.  Key winery people arrive at these sessions to interact with guests. At many such dinners I have begun my association with illustrious winemakers like Anna Abbona, Priscilla Incisa della Rochetta, Bruce Cakebread and many others.
4. Sampling Hard to get wines
Money can surely buy you material but the object of your desire should be available in the first place! As a corollary to this fact- you can possibly buy and sample those wines that are available in the market.
Certain wine dinners will offer you some if not all wines that are not available in the routine course. At a Taittinger Champagne dinner in Delhi, I was privileged to sample their single vineyard Champagne Les Folies de la Marquetterie before it hit the Indian market. Clovis Taittinger, Director Exports and fourth generation of the Taittinger family personally ferried these wines from their cellars.
Likewise, at a dinner hosted by me on the eve of French national day, the French Ambassador in India was kind enough to provide some exotic wines that went on to delight the guests for their novelty as much as they did for their quality.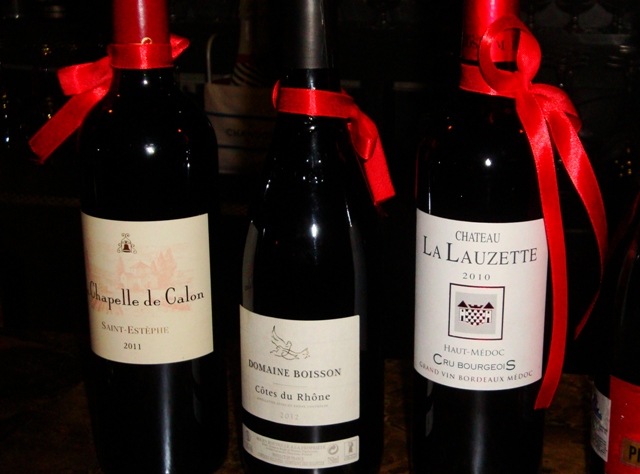 5. Staying in the "Wine Groove"
Wine dinners may not be particularly known for  "one-plus-one" deals but subscribing to some can certainly get you going into the "wine groove". Once you are an acknowledged wine lover, you are likely to become a preferred candidate for being invited to other wine activities like tastings and festivals, some of them even complimentary!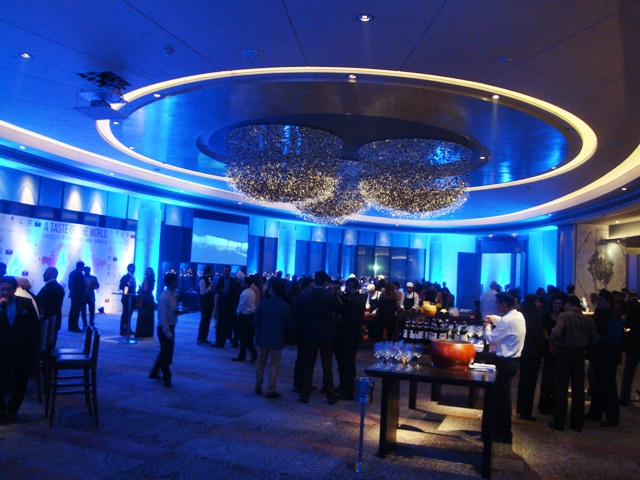 Organizers keep engaged with acknowledged wine lovers happily to develop a loyal consumer base. Some spin-offs for wine lovers are-  wine knowledge, networking and many elements of bien vivre. Continuing to stay in the wine groove also means a "well-oiled" palate that doesn't get rusty.
Those were my top 5 takeaways of wine dinners. Do you have your own list? Or do you think that I have missed out on an important one? I would love to know about that.