Wine is all about culture and culture itself is interwoven with aspects like family, society and the thrill of collective enjoyment. That is where festivals score and the most recent one that I attended was SulaFest 2018- India's biggest yearly wine festival.
Held for the first time in 2008 as a day long concert, SulaFest has come to symbolize the budding wine culture of India albeit with other components of revelry viz. music food and shopping.
While traditional wine producing countries may have umpteen fests, SulaFest is the only worthwhile wine festival of India thronged by wine lovers, casual visitors and trade alike. If numbers give any idea, the festival's attendance has grown from a modest 200 in its first edition to tens of thousands in the recent ones.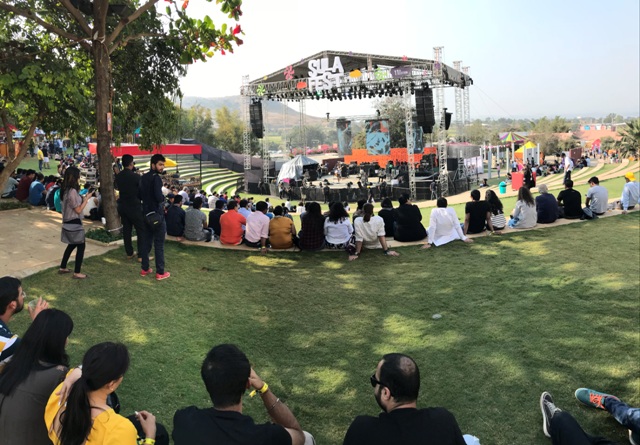 So what is it about the fest that attracts so many people? I had tried to fathom its 10th edition last year and listed out the top 5 reasons for its audience appeal . To put in a nutshell, the fest symbolizes India's surging potential as a wine inquisitive nation in a fun and facile way. It strives to demonstrate that given the right setting, wine can be enjoyed as easily as any other beverage along with other elements of bien vivre.
Apart from this yearly engagement that invariably happens over the first weekend of each February, Sula Vineyards has also spearheaded India's wine tourism- opening the country's first winery tasting room in 2005 and first vineyard resort, Beyond by Sula, in 2007. In March 2017, the company ratcheted a notch up with India's first heritage winery resort, The Source at Sula.
---
Sula Vineyards recently won the prestigious Drinks Business Award 2016 for the 'Best Contribution to Wine and Spirits Tourism'. This is the first time an Indian company has won a Drinks Business Award.
---
SulaFest 11th Edition
The 11th edition of SulaFest reverted to its two days format as compared to the last edition which was for 3 days as a special 10th milestone. Personally speaking, I think that two days of the fest are sufficient with ample engagements possible to be thrown in.  I reckon though, that many of my younger friends would believe in "bigger-the better" paradigm.
Taking an early morning flight from Delhi (which means getting up in the wee hours) I arrived at  Mumbai- the nearest  airport to Nashik. I and a fellow blogger- who arrived by the same flight-were driven down by road for the fest which was scheduled to kick off the same afternoon. The four hour long drive from Mumbai to Nashik is quite scenic with a rolling landscape dotted with several hillocks. We could  also spot huge billboards put up by Sula intermittently along the entire route to prime the festivities. After a refreshing midway 'pit stop' and a quick refresh at our hotel, we were ready to hit the fest.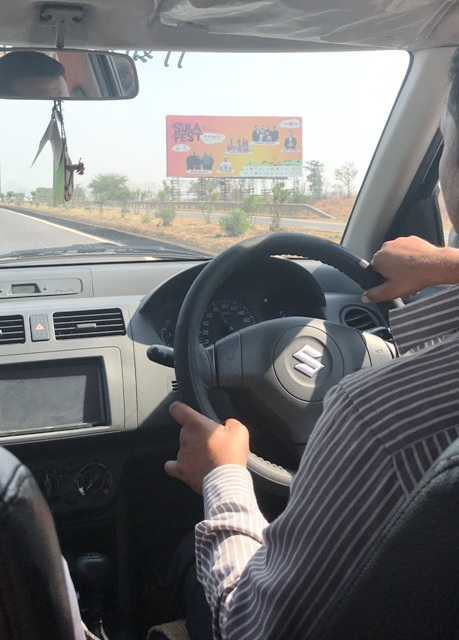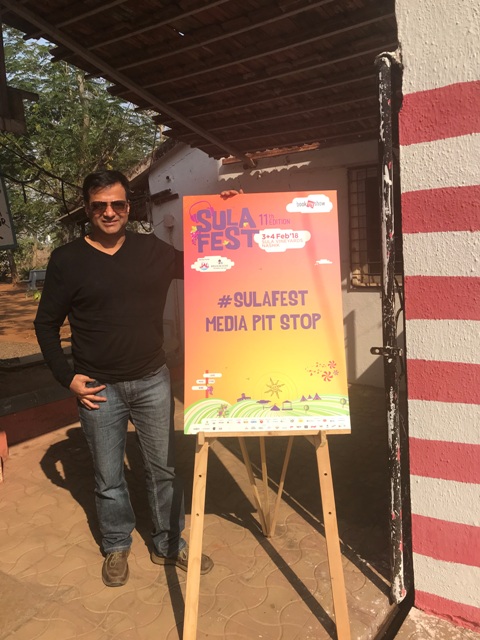 The Action Starts
The fest commenced early afternoon, starting with a grape stomp even as the music started to warm up to the steadily building stream of guests. As a part of the media group I was privy to certain exclusive engagements, the top amongst which was a wine tasting session conducted by Kerry Damskey, the founding winemaker of Sula, jointly with the current Chief Winemaker Karan Vasani.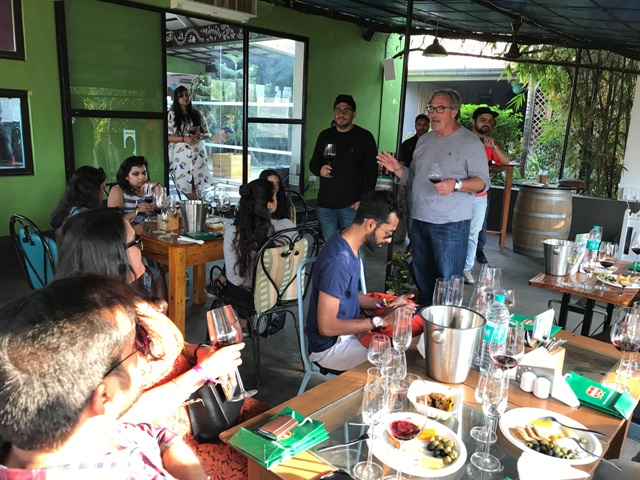 It was very interesting to hear from Kerry about the beginning of his Sula journey that saw Rajeev Samant, Sula founder, igniting his spark of wine by working the weekends in Kerry's winery in California. Kerry shared that he was also present at the first SulaFest which was a modest assembly of 200 people, and has admired its tremendous growth over the years.
The organized tasting saw most of the Sula wines that I had tasted earlier, save the newly introduced wine The Source. A 100% Grenache based rosé wine, I found it to be an admirably elaborated Provencial style wine, replete with delicate floral and red fruit characteristics.
---
The peachish-pink colour of The Source had a soothing appeal and reminded me of a wine crafted specially by a Bordeaux winemaker to match the wedding dress of a royal bride.
---
I can say without hesitation that "The Source" is the most appealing Indian still  rosé wine I have experienced so far.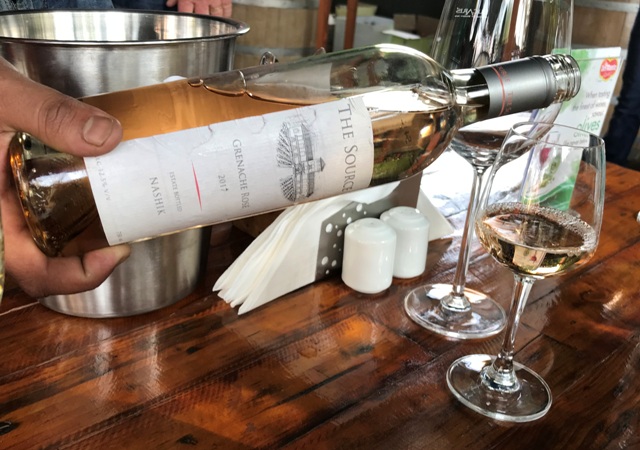 Karan Vasani informed the tasting group that only 500 cases of "The Source" were produced in its first batch, which they plan to scale up to 5000 cases in the near future given the warm response received by it. For now, the wine is available only at the Sula cellar door, hence I quickly bought two bottles  to carry back home.
---
Incidentallly, I could share "The Source" with a French friend from the Provence region who came visiting around the same time when I reached back home. True to my expectation, he was immensely pleased with the wine.
---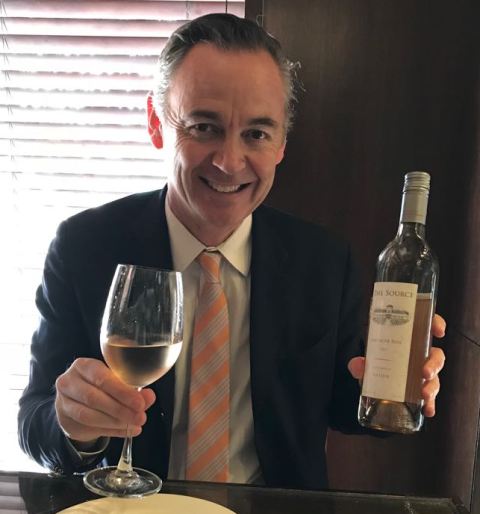 Another interesting aspect of the special tasting was the vertical tasting of 2012 and 2016 vintages of Sula's trustworthy "Dindori Shiraz" wine which demonstrated the evolution of vintages normally reserved for wines from well established pedigrees.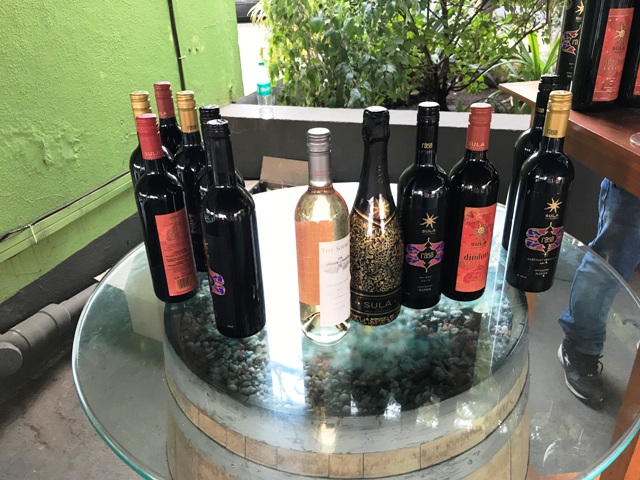 Music, Food, Drinks and Shopping- not necessarily in that order
Though SulaFest promos have time and again emphasized its musical genre,  food and wine are a given in this ambit. Isn't that what you would expect from the country's leading winemaker's show? SulaFest 18 had something for all,best exemplified by little kids straddling their revelling parents' shoulders and the diminishing of age boundaries  in the music arenas.
Music
Over the years, the two music arenas at Sula Vineyards have come to be known widely for their different value propositions.While the Amphitheatre is  the main stage hosting ensemble performances, Atmasphere is the dance floor electrified with psychedelic numbers.
This year's attractions were Gypsy Hill, Crystal Fighters, Parov Stellar, The BEAT feat, Amit Trivedi and yet others. The music "blitzkrieg" held the audience in rapt attention with the crescendo reaching towards the closing hours on each day. My favourite performances of day 1 and 2 were Parov Stellar and Amit Trivedi respectively.
Drinks and Food
"Eat, drink and be merry"- the popular phrase is not without reason, as food and drinks are inseparable parts of any celebration. SulaFest 18 had a multitude of options on both fronts. Apart from Sula's domestic portfolio of wine, there was a good assortment of beverages from their import portfolio such as Rémy Martin, Cointreau , Mount Gay, Beluga, Hardys, Mud House, Kumala, Asahi, Highland Queen and Pitu. Cocktails and flair sessions added further to the charm.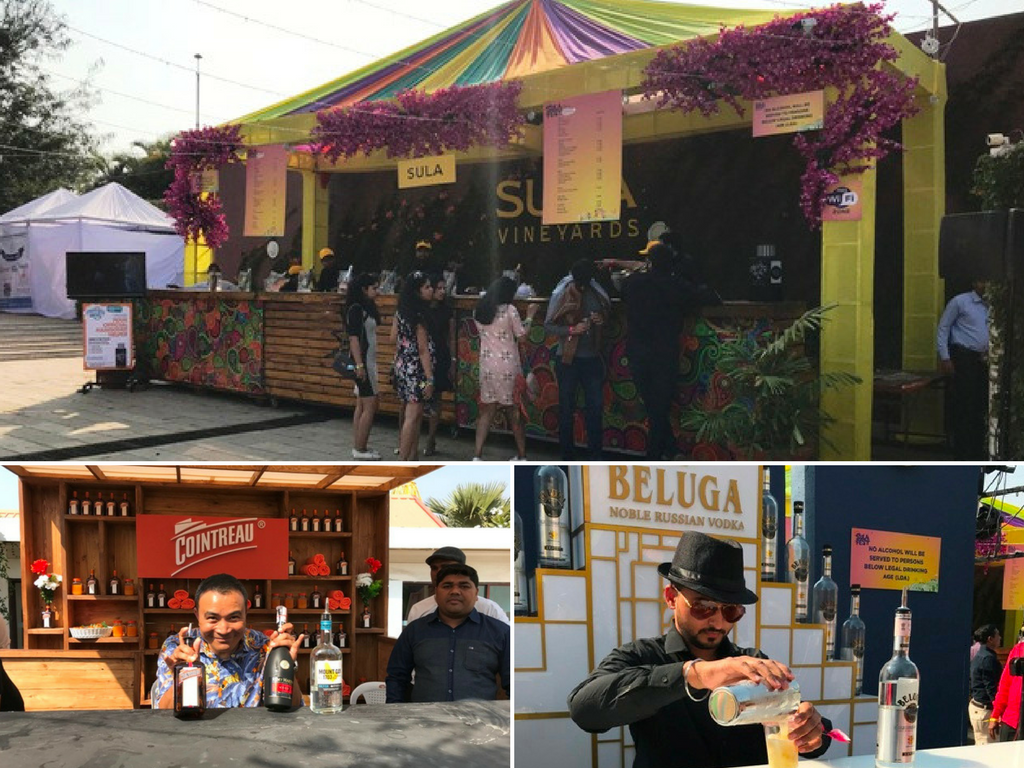 On the food front, stalls were interspersed throughout the venue, making it convenient for revelers to catch a bite between various performances. Oriental, Mughlai, Thai, Italian and regional Indian cuisines catered to various palates. Sula's own restaurants Soma and Little Italy were the staple ones, while I could spot some others from the last year's edition like Bombay Food Truck and the Konkan Food stall.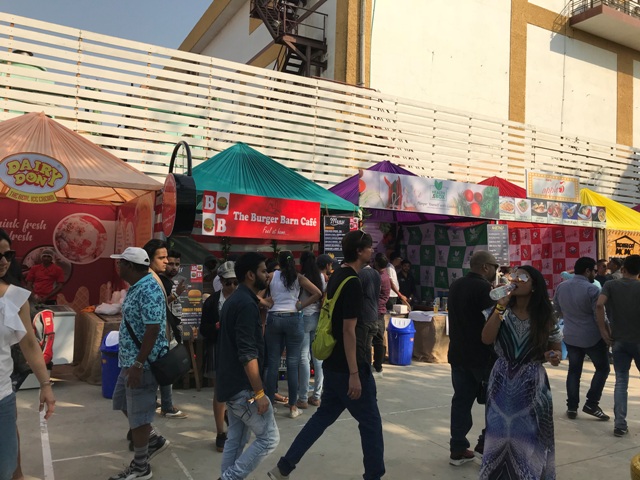 Shopping and More
So why would somebody want to buy things in a fest and lug it back? A single word answer would be- NOVELTY. Such events invariably offer you items  not commonly available in your city markets. Even if they are, either a better range or a definite price advantage makes them more attractive.
At SulaFest 18, items such as finely crafted wooden jewellery, wine accessories, bar furniture made from real wine barrels, LED panel T-shirts etc. made shopaholics throng the shopping lane day and night. Sula's own stall with the fest merchandise was quite popular as a souvenir shop.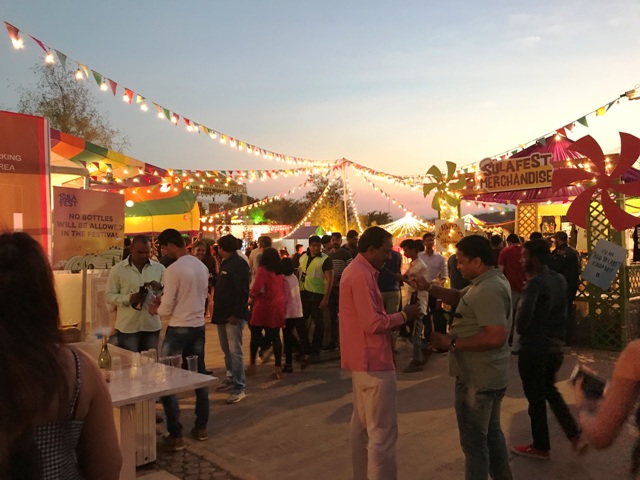 Apart from the above, the fest offered  specially curated experiences like grape stomping, vineyard and winery tours, treasure hunt and games hosted by dating app Tinder, to enable the attendees make full use of their outing. In all SulaFest 18 delivered what was expected of it- a festive revelry to linger for the rest of the year.
Until the next edition in February 2019.
Random Images: SulaFest18
(Click on respective images to enlarge and browse)