Like its wine industry, India is comparatively new to indigenous wine awards. One of the pioneers on this front is Spiritz – India's premier alcoholic beverages magazine. Spiritz was one of the first to undertake the exercise to identify India's best wines and acknowledge them on the national stage. Besides Indian wines showing promise in international competitions like DAWA and HKIWSC , recognition back home was as important, and to that end domestic wine awards have been doing a yeoman service.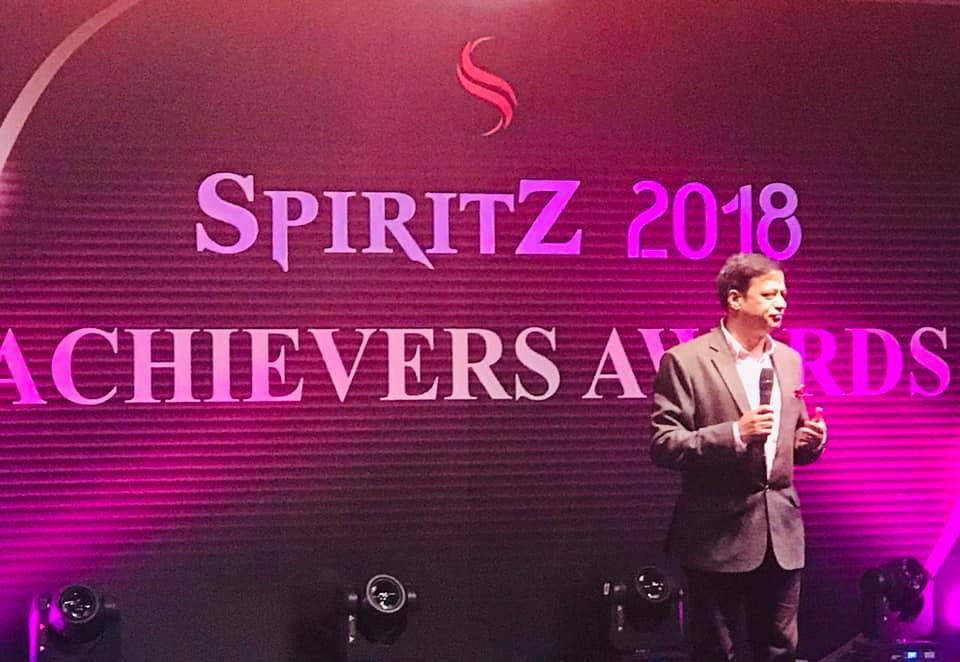 Being a columnist for Spiritz since its formative years, I have been intimately involved with the Spiritz Wine Awards. We have been working progressively to ensure that wines are graded as objectively as possible. Over the years we have evolved considerably, thanks to the feedback received from our accomplished panel of judges that comprises of trade professionals as well as wine connoisseurs. Based on one such feedback, we sourced all the wines this year directly  from the respective wineries,  just to rule out any supply chain or storage variabilities.
Highlights of Spiritz Wine Awards 2018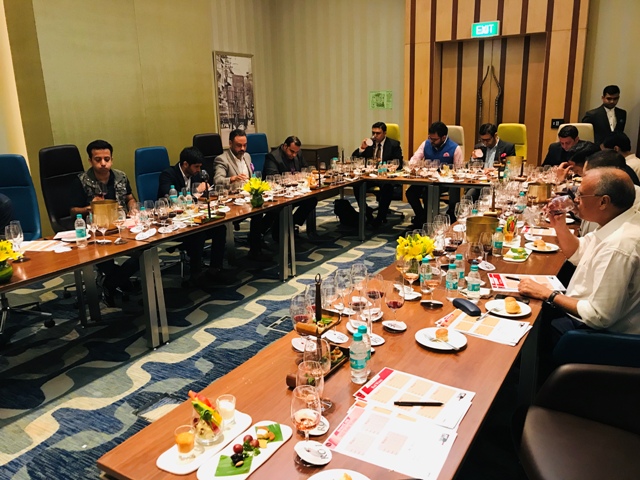 The 2018 version of Spiritz Wine Awards saw 32 wines from 6 Indian producers competing for the top honours.  Like the earlier editions, wines from India's top 3  viz. Sula, Grover and Fratelli (in that order), as well as those  from acclaimed boutique wineries KRSMA and Reveilo made up the quorum. Two new entrants this year were Hyderabad based Asav Wines (producing wine in Nashik) and a domestic label called "Daily Dose" by Wine Park – a well-known wine importer in India.
---
Highlights: Spiritz National Blind Wine Tasting
–  32 wines divided into 5 categories viz. Sparkling, Rosé, White, Red and Dessert*.
– 2 hours duration.
– Tasting parameters of Colour, Nose, Palate and Finish.
– Grading scale 1-5 (lowest to highest).
– Top two wines of each category shortlisted  by judges on their respective tasting sheets. 
* Reveilo Late Harvest Chenin Blanc being the lone Dessert wine was not fielded for the competition, nevertheless served blind towards the end for the benefit of experts' opinion.
---
Care was taken to sequence the wines from lighter to full body and lesser complex to more complex going by their legacy knowledge. The serving staff at Pullman Aerocity New Delhi did a fantastic job of  maintaining secrecy from the hawk eyes of the experienced judges and serving the wines optimally.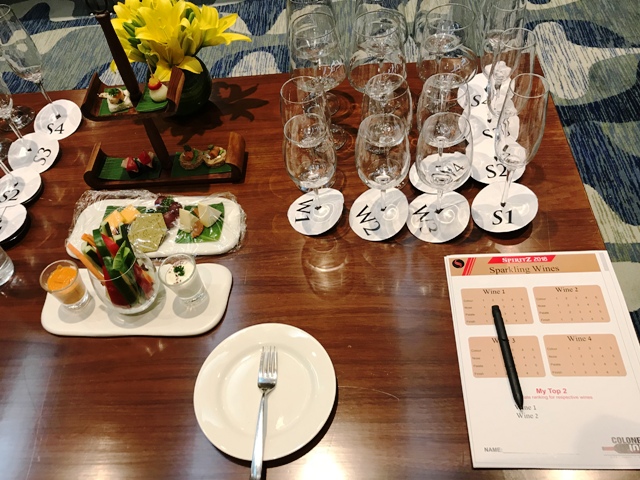 Tasting Sheets collected and results tabulated, we were ready for the big moment- i.e. announcing the winners amid a vast gathering of Indian alcoholic beverages community.
Spiritz Wine Awards (SWA) 2018: A Summary
Some expected some surprising- the results came across as a mixed bag. In my opinion, this is where the inherent fairness of a blind tasting scores. Any wine is as good or lesser as its performance of the day. Also,  it is impractical  to expect champions to win all tournaments or underdogs to be perpetual pushovers.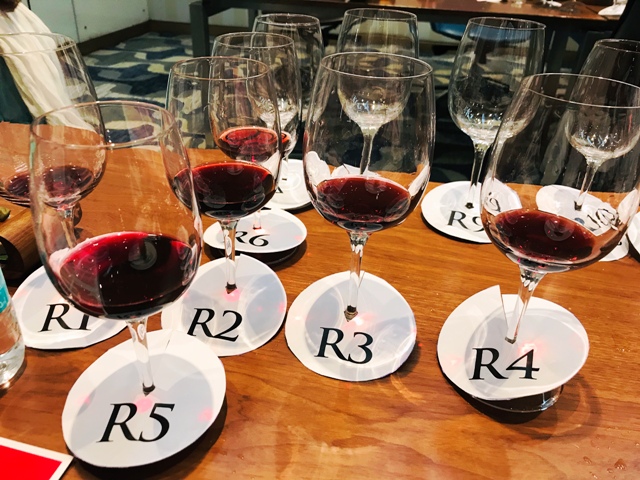 Given the tightness of the grading scale, the contest was extremely close and the judges had to literally sweat it out to list out their top two of each category. The wafer-thin differences prompted the results committee to award joint silver medals, rather than bronze, in the red and white categories.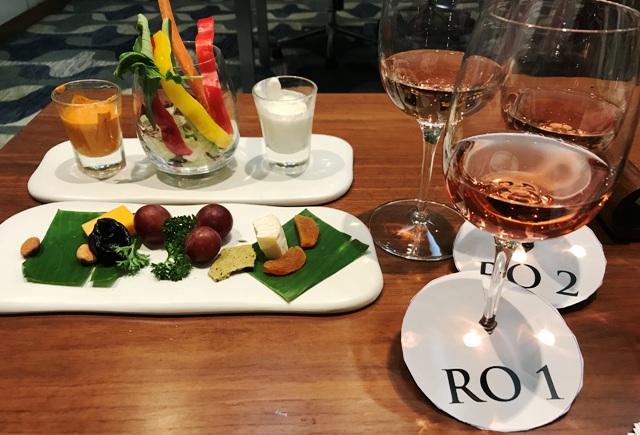 The Results
The dark horse of SWA 2018  most certainly turned out to be Asav Sauvignon Blanc, a  non-vintage newbie that made it to the winners' list. The biggest upsets were among the reds, where the highly respected "prestige cuvées" like Fratelli SETTE,  Sula Rasa and Grover Chêne lost out to Grover's cult La Réserve and the fabled KRSMA Cabernet Sauvignon. Reveilo Cabernet Sauvignon too, sprang a surprise on its distinguished contemporaries by emerging as the joint Silver medal winner.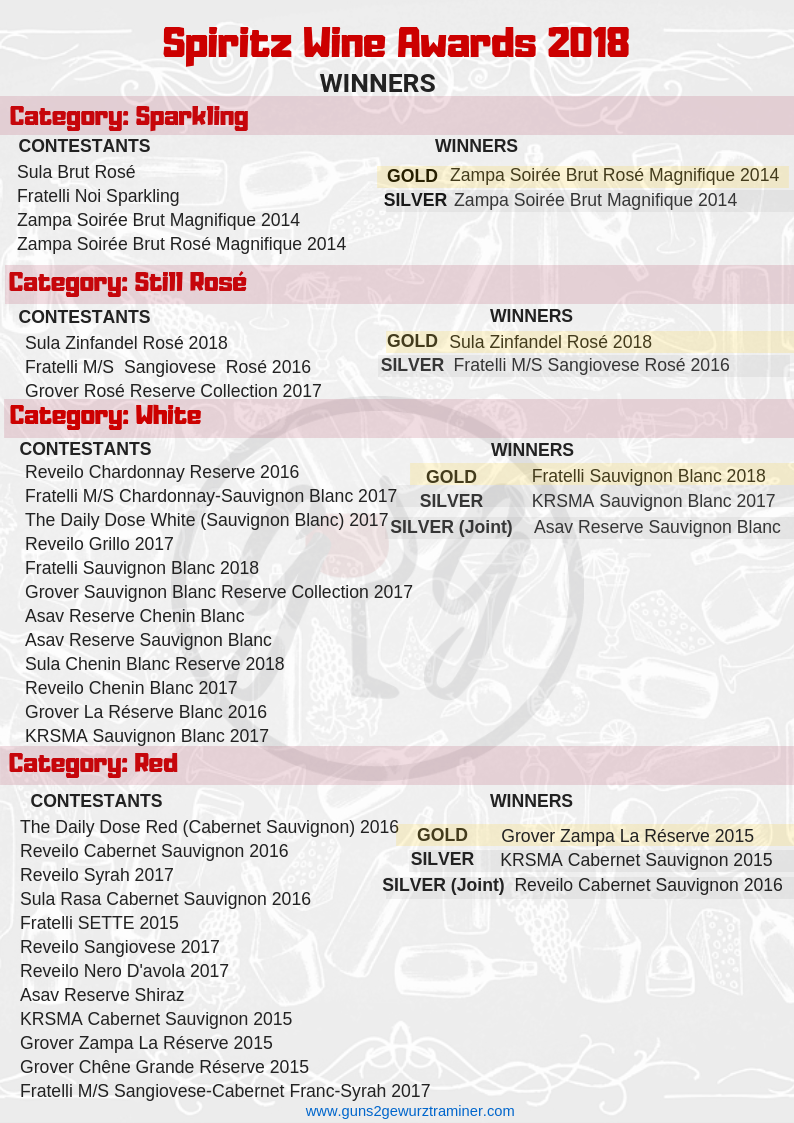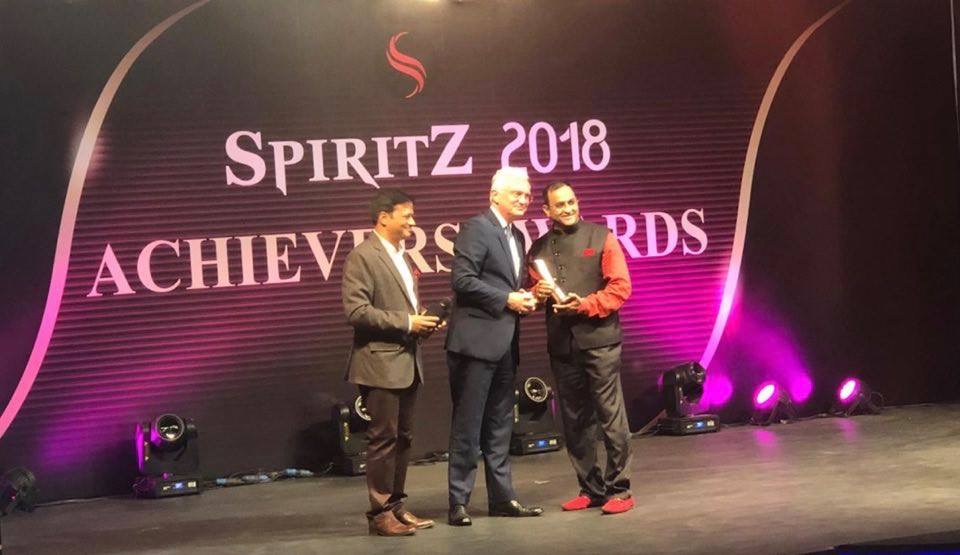 But more than individual wins and losses, Spiritz Wine Awards 2018 was about celebrating Indian wines and underlining their ever increasing quality.
It did so well by receiving two thumbs-up from one and all.