Chances are, you would have heard of Sassicaia before delving on Tenuta San Guido. Cult brand names often tend to surpass their parentage like this Super Tuscan wine which is a hallmark of finesse , having achieved such fame in a relatively short period as compared to most wines of similar pedigree.
It was hence a matter of privilege for me when I was invited to meet Priscilla Incisa della Rocchetta, the third generation of Tenuta San Guido (TSG) one of the most famous wine estates from Italy. Popularly known as "The Princess of Sassicaia" Priscilla arrived in New Delhi as part of her three city itinerary  to familiarize herself with the Indian market. My place of privilege came courtesy an invitation by Madhulika Bhattacharya aka Madame LaCave, owner of Delhi's niche wine store La Cave that stocks TSG wines imported in India by their parent company Brindco.
About Tenuta San Guido
What started in 1948 as an experiment, led way to establishing the phenomenon called Super Tuscans i.e. wines from Tuscany made with classic Bordeaux varietals. Tenuta San Guido was the one to start it all when Priscilla's grandfather Marchese Mario Incisa della Rocchetta, convinced about the workability of such wines in Tuscany against the prevailing local sentiment (which saw nothing beyond native Tuscan varietals) planted Cabernet Sauvignon vines in his property which he discerned, had a stony terroir similar to Graves, Bordeaux. Seeds-or rather vines- were planted for one of the greatest wines that the world knows of today. However, in the initial years, Mario's path was stony like his terroir- taking him a good 20 years+ to commercialise his wine in 1968. Thus was born Sassicaia – a name that implies "stony ground" in Italian.
---
Sassicaia is the only Italian DOC (DOC Bolgheri Sassicaia), contained within a vineyard.
---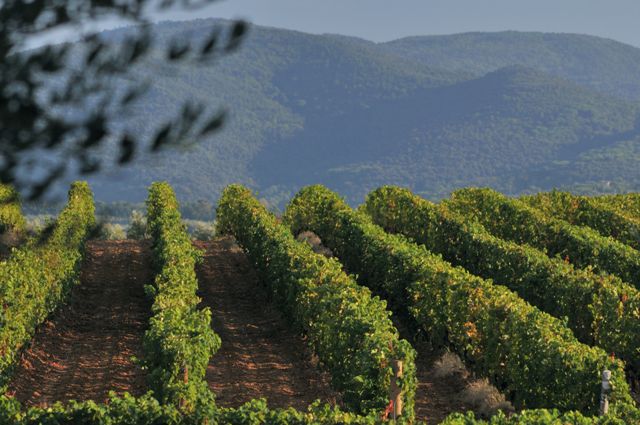 My Conversation with Priscilla
Priscilla was the chief host at a lunch with her wines at Le Cirque restaurant in Hotel Leela Palace New Delhi. Arriving a little in advance, I seized the precious opportunity of a conversation with her at peace. The terrace on the 10th floor of Leela Palace served as the perfect lieu de rencontre for our conversation even as the preparations for the upcoming lunch picked up frenetic pace indoors.
Me: Welcome to India. Is this your first visit to the country?
Priscilla Incisa (PI): Thank you! Technically this is my second visit to India since I also came to Mumbai in 2006, just for a day. However I do not count that as a real visit, having flown back after attending a dinner. This time it is much more deliberate with my agenda in three Indian cities (Delhi, Mumbai, Bangaluru).
Me: Any major differences that you notice in the country in general?
PI: Since I was only in Mumbai last time, I can only talk of differences related to that city. I notice an ongoing construction boom and much more cleanliness as compared to what I saw during my last visit.
Me: What brings you to India this time?
PI: I have arrived with the aim of developing a closer liaison with Brindco- our partner of 10 years in country . To see how they work and to get an understanding of their new initiative to develop retail with the La Cave initiative. I would also like to assess the direction in which we are progressing and the ways and means to develop the market in future.
Me: Given the current low volumes of wine consumption in India as opposed to other markets you may be exporting to, when do you think that the Indian market will achieve sizeable proportion for your wines?
PI: It is common knowledge that the major problem for a wine exporter to India is the prevalent high taxes. If these come down to a reasonable level, I think the market holds a lot of promise for wine producers even if they are able to tap a tiny market size. That holds true for us as well.
Me: What is the volume of your current export to India?
PI: Currently we are exporting around 5000 bottles annually to India (total annual production of TSG is just around 2,00,000 bottles). The wines exported to India currently constitute two out of our three labels viz. Sassicaia and Guidalberto. We are also discussing with Brindco to bring in our third label called Le Difese.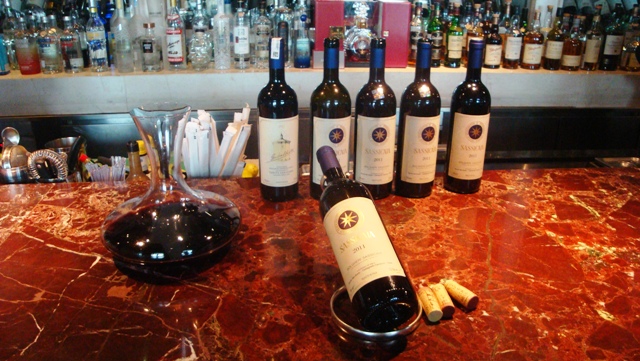 Me: I am intrigued as to why there is no white wine in your portfolio, more so when  winemakers some even from outside Tuscany are making  excellent white wines in Bolgheri. Would you by any chance be thinking on including a white wine in your portfolio?
PI: If you look at our history, Sassicaia started out as a house wine to become commercial only in 1968. It took us decades to start producing our next wine Guidalberto in 2000 and the third wine La Defese in 2002.
I do not foresee us producing a white wine in the near future as we would rather like to consolidate our portfolio keeping in mind the onerous responsibility that we carry concerning these wines.
Apart from producing wines we engage in traditional agriculture and conserving the bio diversity of our holdings, a part of which is also Italy's first private nature preserve managed in association with World Wildlife Fund (WWF) of which my grandfather was the first president in Italy.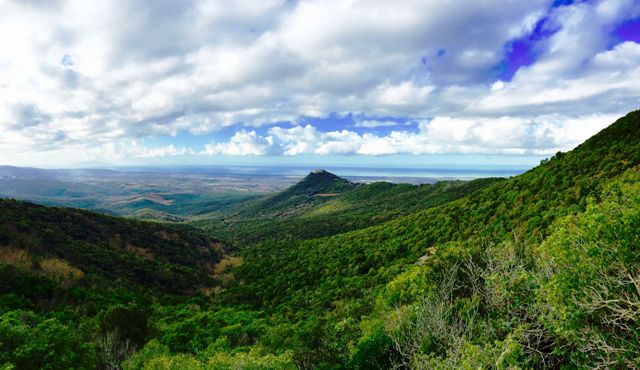 Me: Tell me more about the natural preserve and its tangible benefit to your vineyards,
PI: My grandfather Mario had dedicated 500 hectares out of his 2500 hectares property for agriculture and wildlife preservation which has finally emerged as the Bolgheri Bird Sanctuary. In winters certain parts in this area get flooded with rainwater where migratory birds make a stopover. There are also wild animals like boars and deers in the preserve. Going inwards from sea, we have our stud farms in the plains and further inwards the vineyards towards the hills. This complete ecosystem stretches 13 kms from sea to the hills. Around the vineyards we have olive trees that provide shade to the vines during hot days and help maintaining humidity in the nights. All this bio diversity helps in making our terroir naturally sustainable and regenerative.
Me: What is your impression of Indian wines- did you get to taste some on this trip?
PI: (Smiles) Oh yes! We had this wonderful lunch in Bangalore where I had the opportunity to sample two Indian wines – KRSMA Cabernet Sauvignon and Fratelli MS White. I was pretty impressed with KRSMA , which invited my interest particularly with reference to our mainstay being Cabernet wines.
Me: What kind of Indian food in your opinion will go best with your wines?
PI: At the Bangalore lunch I mentioned before, there was some exciting Indian cuisine prepared by Indian chef Osama Jalali who I was told, travels with his family to different parts of India to prepare ancient recipes dating back to the 16th century. His use of basic Indian spices like black pepper make the food flavourful yet mild on the palate. I think that Indian food which is not too spicy will be good to pair with our wines , considering that we produce only reds.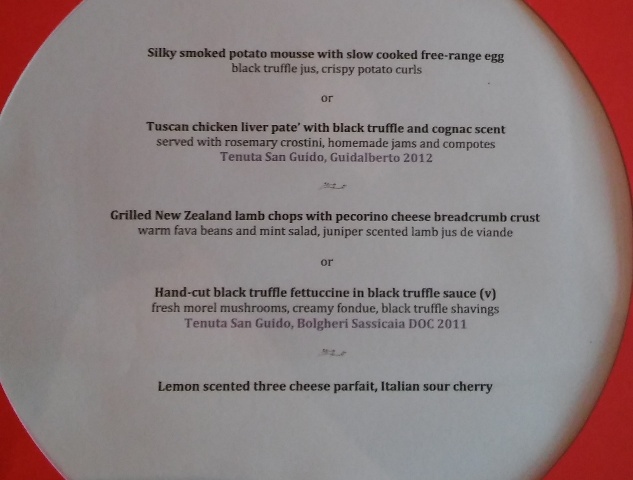 Me: Which other wines would you drink when not drinking your own wines?
PI: It is not easy to answer. I like to drink white wines from Northern Italy particularly from Trentino. We (TSG) are actually spoilt for choices by virtue of being part of Primum Familiae Vini (an association of prestigious 12 wine producers of the world) where members exchange wines among themselves during Christmas. Hence I share with my family wines like Mouton Rothschild, Vega Sicilia and many similar delightful wines on a regular basis. When not drinking Cabernet wines, I would prefer a good Pinot Noir for company.
Me: Lastly, what is your typical day at work in Italy?
PI: I live in Milano with my husband who is of German origin, and two school going kids. When in Milano, my work is mostly on the computer, writing emails etc. However, most of my time is spent travelling around the world as my family's representative to maintain relations with our market. Between these trips and Milano, I very often go to Bolgheri on the days when the office is open where my father Marchese Nicolò Incisa della Rocchetta manages the daily affairs.
---
Wines at the Lunch
15 November 2016