Penfolds- Australia's iconic wine brand has been in India for several years now. But it's grand coming in the country happened just recently with it's fresh alignment with Brindco– the top importer of the country. This synergy is likely to catapult Penfolds into the next rung of wine success, given Brindco's firm grip over the wine market in India.
Sam Stephens, Brand Ambassador  Penfolds, who arrived specially for a multi city relaunch of his wines was upbeat at the fresh alignment. Fresh from high profile events and dinners in Bangalore and Mumbai, Sam mixed around with wine lovers, trade and media in New Delhi at the resplendent Bikaner House, a heritage building built in early twentieth century to house the royals of the erstwhile princely state of Bikaner. Only this time it was splashed with  red,  in sync with the brand's ubiquitous identity. Yodi Mootoosamy, Regional Sales Director- Emerging Markets Treasury Wine Estates (TWE) – the umbrella organization that owns Penfolds brand, was in attendance as well.
Five wines from Penfolds stable  (details towards the end) were fielded at the launch event. Coupled with several courses whipped up by One Fine Meal– a Delhi based fine catering concern, the event literally put the pairings in the delighted guests' mouths. The images below silently narrate the soirée.
The Penfolds Story
Foundation
The world of wine is replete with fascinating stories and Penfolds is surely one such inspiring tale. It all started in 1844 when Christopher Rawson Penfold (1811-1870), a medical practitioner from Brighton, England, and his wife Mary- both of them passionate vinos- arrived in South Australia and purchased a plot of land in Adelaide. They  planted with the root stalks from back home in what is now famous as Magill Estate–  Penfolds headquarters which is barely a few kilometres away from the Adelaide Central Business District.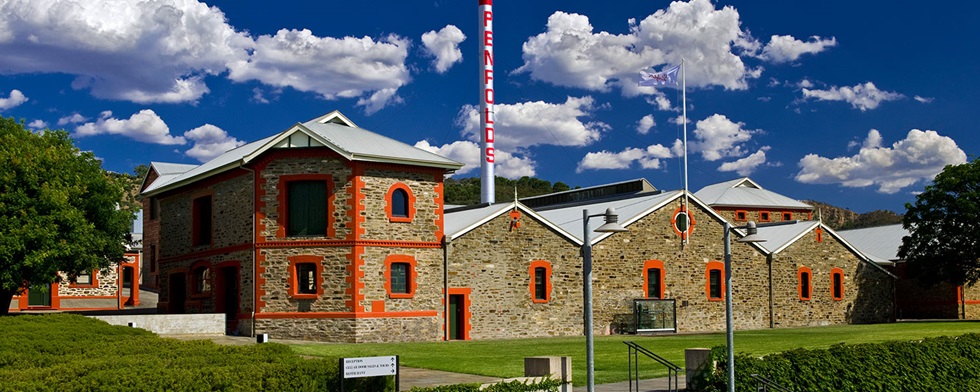 Initially starting with fortified wines Penfolds' stature quickly grew and by 1907 it became South Australia's largest winery. Throughout its history, Penfolds has owned and leased vineyards in addition to sourcing grapes from independent growers. The company has vineyards spread all over South Australia viz. Adelaide Hills, McLaren Vale, Coonawarra, Barossa and Eden Valley.
The Grange Story
But the most defining moment for Penfolds current standing in the world came with an experiment that created its flagship wine Grange. The person central to this experiment was Penfolds first Chief Winemaker Max Schubert who joined the company as a messenger boy in 1931. In 1948, at the age of 33, Schubert became Penfolds' first Chief Winemaker.
It was in 1950 that Schubert was sent to Europe to investigate winemaking practices in Spain & Portugal. On a side trip to Bordeaux, he became inspired by the French style of wines  and started dreaming of making 'something different and lasting' of his own.
Back in Adelaide, Schubert set about looking for appropriate 'raw material' and discovered Shiraz as his grape of choice. Combining traditional Australian techniques with his knowledge acquired in Europe, he made his first experimental wine, which to his disappointment did not find favour with the Penfolds management.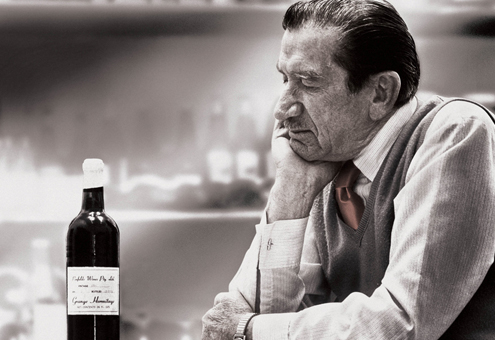 Not to be discouraged, Max continued to craft his Grange vintages in secret, hiding three vintages '57, '58 and '59, in the depths of his cellars. His optimism eventually paid, with the Penfolds board ordering the  production of Grange, just in time for the 1960 vintage. Three decades later, he was vindicated as the 1990 vintage of Grange was named Wine Spectator's Red Wine of the Year.  Awards have ever since become a norm for this 'prestige cuvée' of Penfolds. So much so, that in 2008, Grange won a perfect score of 100 points by two of the world's most influential wine magazines- Wine Spectator and Robert Parker's Wine Advocate.
Advantage Brindco
So what is significant in making the fresh alliance in India? Stephens is quite upfront in accepting that it is only now that they have aligned with the right partner who can truly realize their aspirations in the  promising Indian market for wine. Aman Dhall, the Chef d'Entreprise  of Brindco has similar thoughts. Dhall brings out that the addition of Penfolds in their portfolio also brings  better synergy within other TWE brands with them viz. Rawson's Retreat, Rosemount Estate and Lindeman's .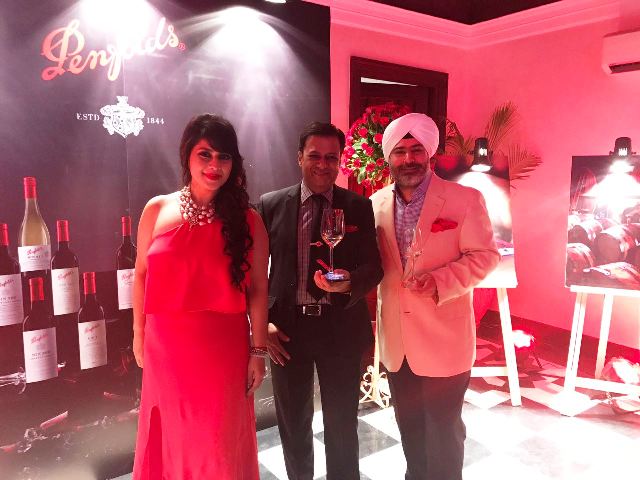 Turbo Charging through La Cave
But there is another ace up Brindco's sleeve to enhance the value proposition offered to brands like Penfolds. It is the forward integration with  their in-house retail venture "La Cave"  spearheaded by  Madame LaCave née Madhulika Bhattacharya, who is also Dhall's wife. Madhulika's penchant to connect with consumers through initiatives like Unwined by LaCave dinners, Fine Wine Affair and an effective social media outreach are being well received in the wine circles of India, providing the desired stimulant to popularise wine culture in the country.
Wines at the Launch Event
(Retail Prices indicated ex Delhi)
As informed by Madhulika,  Grange is available in limited numbers, hence allocated on special demand. The other labels though are  freely available in retail in Delhi, Mumbai and Bangalore.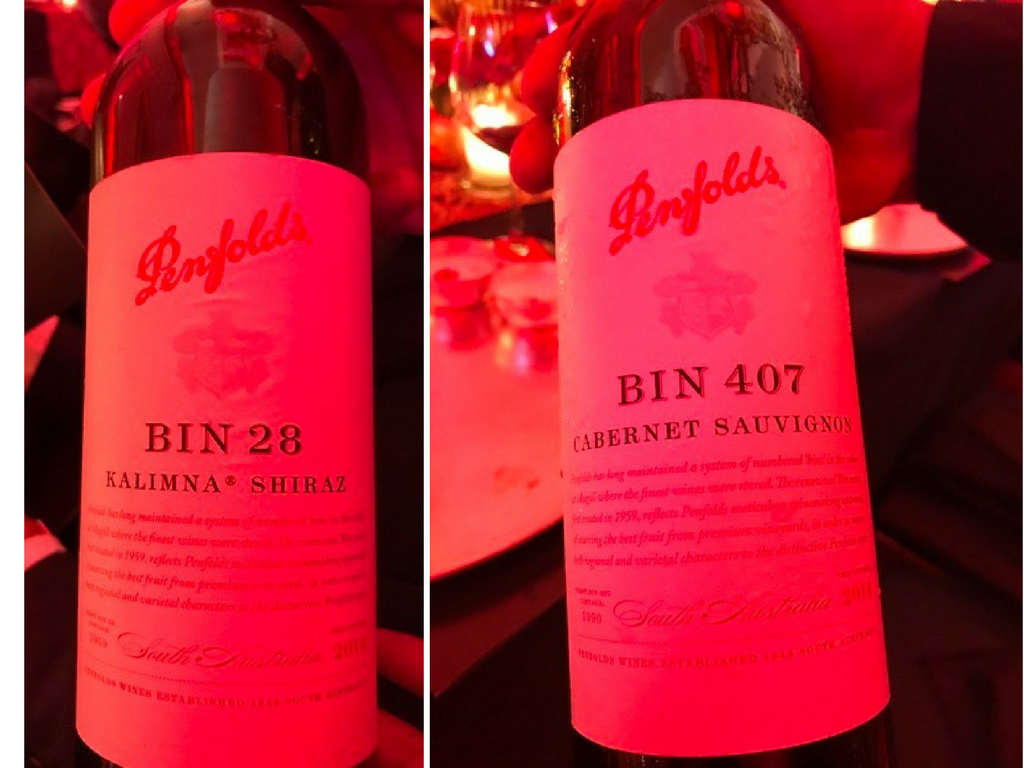 Penfolds Koonunga Hill Autumn Riesling 2014 (₹ 2620, 92.5% Riesling 7.5% Traminer, Alc 12%)
An expressive nose of white flowers and citrus fruits. Good acidity yet plump on the palate. A good conversation starter.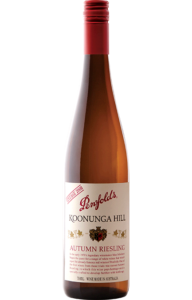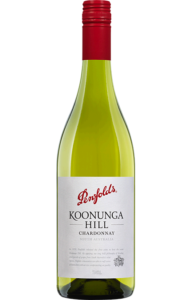 Penfolds Koonunga Hill Chardonnay 2015 (₹ 1660, Alc 13.5%)
Fresh aromas of citrus fruits and white flowers. Refreshing palate with tropical fruit flavours. Good with sea food and grilled cuisine.
Penfolds Bin 2 Shiraz Mataro 2014 (₹ 2900, 82% Shiraz, 18 % Mataro, Alc 14.5%, )
Aromas of black cherries and mixed herbs. Juicy with an appreciable structure. Would go famously with charcuterie.
Penfolds Bin 28 Kalimna Shiraz 2014 (₹ 5410, Alc 14.5%)
Inky with ripe aromas of black berries and a hint of smoke. Robust and dense on the palate. Barbecued food will accompany this wine well.
Penfolds Bin 407 Cabernet Sauvignon 2014 (₹ 11490, Alc 14.5%)
Refined aromas of black fruits and spice. Savoury on the palate. Lots of power under the hood. Grilled and seared meats will give this wine its due.