To say that India is a whisky drinking nation would be an understatement. Being the fifth largest consumer of spirits in the world, India's love for whisky is ubiquitous and reason why some of the largest selling whisky brands come from India. The only hitch? The definition of Indian whisky itself-which does not exist in the real sense. No wonder then, that most Indian whiskies have been treated with scepticism over the years , being equated with other distillates like rum and vodka.
In such a scenario, an Indian malt whisky getting multiple awards in the global arena is no mean a feat. Goa based John Distilleries Limited (JDL) that produces Paul John Single Malt whisky, recently scored a hat trick at the 2017 edition of Icons of Whisky India Awards.  Paul John received Best Master Distiller India for Michael D'Souza, the title of The Best Indian Single Malt Whisky and the World Whisky Brand Ambassador of the Year 2017 for Paul P. John , the company's founder and Chairman.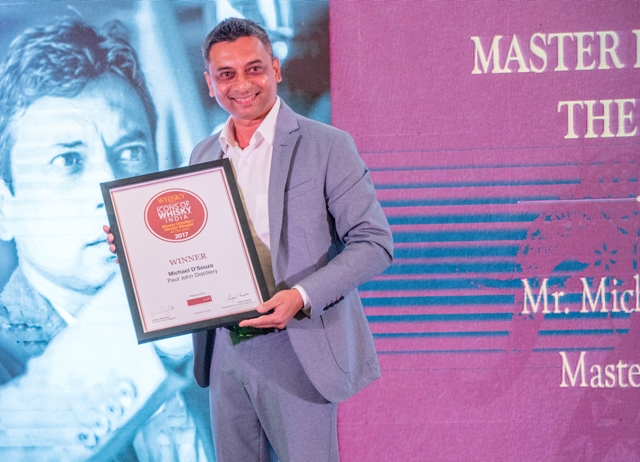 The awards were followed up by a felicitation ceremony hosted in New Delhi by Sandeep Arora, Editor South Asia, Whisky Magazine. I had the privilege to attend the ceremony and converse one on one with Paul John as well as Michael D'Souza in the quest to know more about their prized whiskies.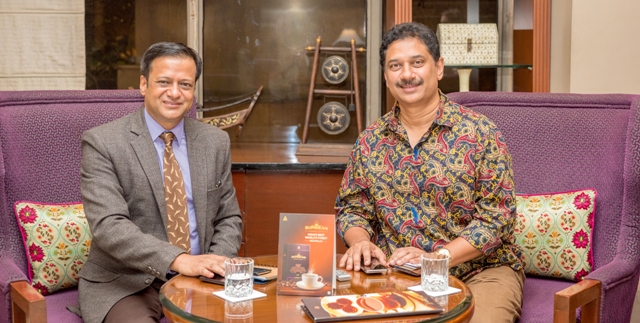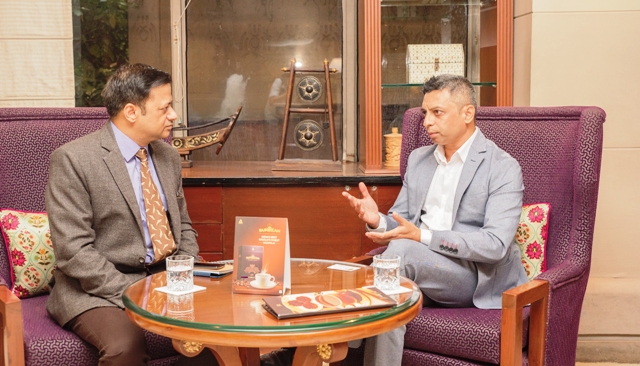 Knowing Paul John Whisky
Paul John Single Malt whisky was first launched in the United Kingdom in 2012. It didn't take much time for experts to acknowledge its excellence- the most significant being its rating as 'Liquid Gold' by Whisky Bible, the world's leading whisky guide by famed English writer and journalist Jim Murray.
Much whisky has since then flown through  Paul John barrels with their single malts now being available in 30 countries including Europe, UK, USA, Australia, Canada, New Zealand, Asia and several Duty Free Shops. In the domestic market, these whiskies were recently introduced in the cities of Delhi, Bangalore, Mumbai, Pune, Chandigarh, Pondicherry, Daman and Hyderabad .
Though JDL also produces blended whiskies and supplies malt whisky to other producers, it is their Single Malts that have been in the spotlight. A probable reason for the heightened interest is world whisky connoisseurs opening up to malt whiskies from outside Scotland – a trend that has seen quality single malts from countries like Japan, Taiwan and India shine in the global arena. Another enabling factor is the Indian market itself, which has evolved in its whisky consumption, with more and more single malts being recognised for their unique flavor profiles.
The Making of A Unique Whisky
What  is then so unique about Paul John single malts that enable them to stand on their own?  John lists out several aspects. "To start with, our six row barley (as opposed to two row barley of Scotland) from the foothills of the Himalayas is harvested in summers to obtain perfect maturity. The barley has more protein and fat bringing a distinct complexity to our whiskies, which we retain by opting not to chill filter- a process that can strip the whisky of certain flavor elements.
Another unique factor is the tropical-coastal climate that translates into faster maturation periods, though it also means a larger Angel's Share (whisky loss from barrels due to evaporation)."
JDL estimates its angel's share as 8 % which is more than twice of 2-4% in Scotland.  John highlights this also as reason why they don't mention whisky age on their labels:
If we start associating age with quality going by the Scottish yardstick, most of our whisky will evaporate from the barrels before we get to bottling.
– Paul P John, Chairman John Distilleries
Faster maturation also means shorter cycle time and the advantage of producing higher volumes of aged malts. Master Distiller Michael D'Souza is confident that with 2 million litres of malt whisky currently under maturation, supplemented by an every day production of approximately 3000 litres in most of their distilleries, JDL has enough stock to last them  for 10 more years. D'Souza adds that the production is nevertheless being further augmented to keep up with the anticipated increase market demand.
Similar to most Scottish malts, Paul John malts are double distilled in copper pot stills and matured in new/ used American oak. More recently they have also introduced an Oloroso Sherry cask finished variant. D'Souza disclosed that very soon they will be coming up with a Pedro Ximinez cask finished version as well. For their peated malts, JDL imports peat directly from Scotland.
I cannot visualise any alternative to peat since whisky is all about tradition. Peat has the advantage of being non toxic as well.
-Michael D'Souza, Master Distiller John Distilleries
Chief Protagonists
The mainstay of Paul John single malt whiskies is their three variants- Brilliance, Edited and Bold. While Brilliance is the unpeated fruit forward style, Edited and Bold are lightly and heavily peated respectively.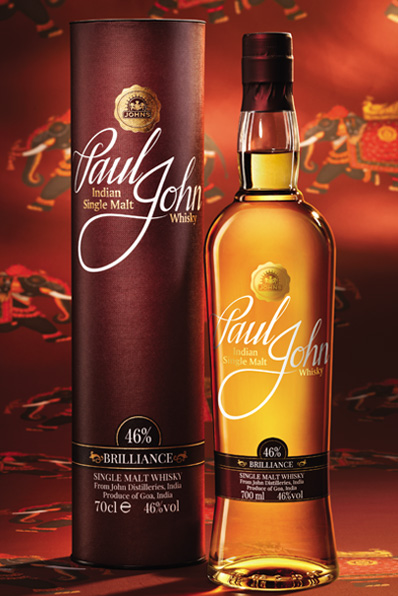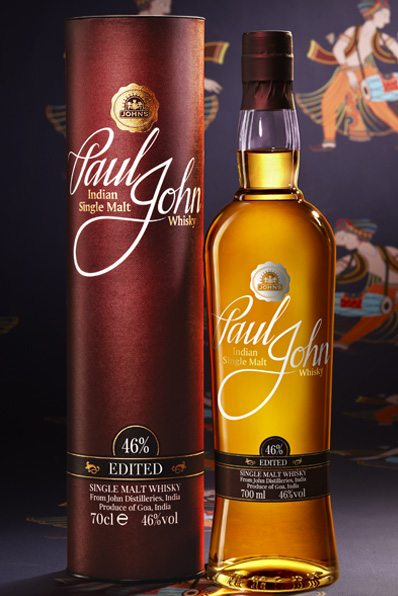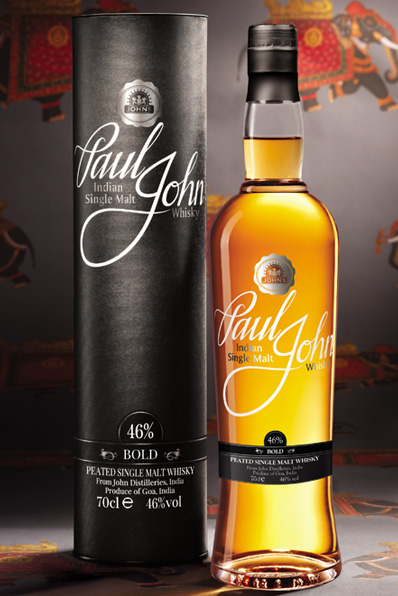 At the New Delhi function we could taste only Brilliance as the other two are not registered for sale in the Indian capital.  John cited the reason of this non availability as heavy costs of label registration in Delhi –which is more than 10 times that required for imported labels. "As an industry we are trying to impress upon the Government to bring about parity in registration norms especially in view of the "Make in India" initiative that looks to promote domestic production", concluded John.
A strong case indeed, for a product that has already brought laurels to the country.
Click here to view the complete list of awardees from India at Icons of Whisky 2017 awards