York– India's rapidly emerging 'boutique' winery has come up with an ambitious wine label called Yaatra in collaboration with Master of Wine Liam Steevenson. The wine, a 100% Syrah is a limited production 'export only' cuvée . According to the producers, the wine will initially be available in the  United Kingdom by September 2018.
"Yaatra" stands for "the journey" in Hindi.  The inspiration for the label comes from Nashik, where York winery as well as other major Indian wineries are situated. The region has also been a destination for pilgrims undertaking journeys for thousands of years "for as long as the locals have been burning charcoal outside their houses". The charcoal inspiration can also be seen on the wine's label which has been designed by Steevensons's firm Global Wine Solutions.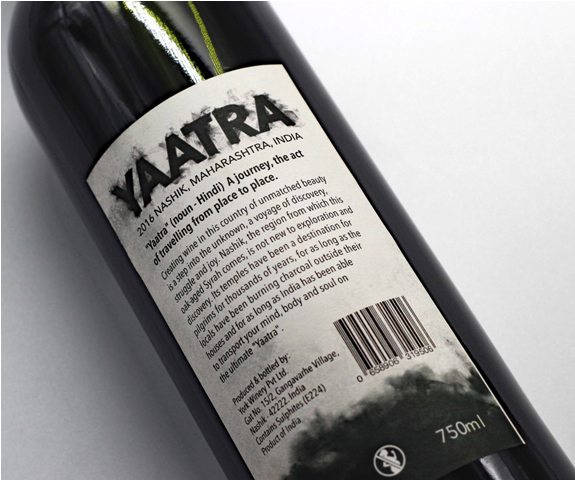 The Syrah used for Yaatra has been destemmed & fermented as whole berries. The fermentation is done in stainless steel tanks at temperatures kept low to preserve the fruitiness in the wine. The total maceration time on skins is 22 days to extract colour, flavour & tannins. Post malolactic fermentation, the wine has been allowed to mature in medium toasted French barrels for a period of 13 months.
York proclaims Yaatra as an age-worthy yet elegant wine with soft tannins that do not distract from its fruit concentration. They liken the wine to the Northern Rhône  style.
The charity angle
According to the producers, a certain part of the sales proceeds of Yaatra will go to Jungle Crows Foundation– a social development organisation that supports children and young people in some of the poorest parts of India.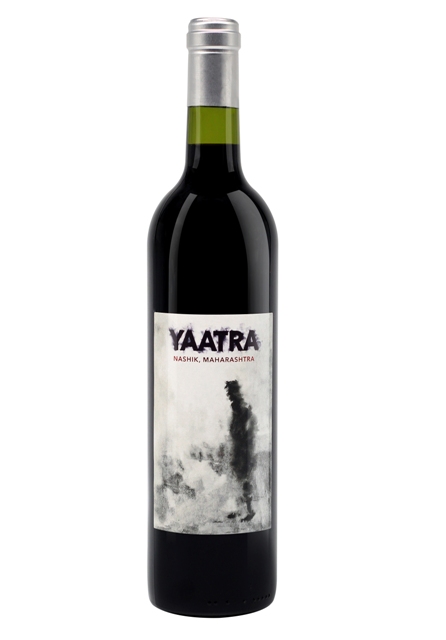 Quotes by the creators of Yaatra
Ravi Gurnani – Director, York Winery
"Yaatra is our attempt to showcase to the world the best of what the Nasik terroir has to offer. Collaborating with Liam, an MW, has been exciting for us right from preparing the blend to designing the label. It something we are quite proud of. We've always wanted to create something for the export market and with Liam we have the opportunity to showcase great Indian wines."
Kailash Gurnani – Chief Winemaker, York Winery
"It's been an amazing experience to work with Liam on this new project. After his first visit to York Winery, there was a mutual desire to create something unique. Making this Syrah with Liam has been an effortless experience as our palates and winemaking philosophy has guided us in the same direction. Liam believes in the wines we are making and has been impressed by our quality and approach. We couldn't have found a better partner for a project like this. We are excited to embark on a new Yaatra with Liam & showcase Indian wines to the world."
Liam Steevenson – Master of Wine
Although I have been working with wine in India for almost five years now, it was only 18 months ago when I first visited the vineyards, with Jancis Robinson MW and met the team at York Winery in Nashik. Struck by a stunning vineyard, state of the art winery and some incredible passion, I knew jumped at the chance to work with them on a winemaking project. Yaatra represents a journey for all of us involved, taking the very best Syrah and carefully working it, through ferment and barrel ageing to emphasise the delicate and elegant nature of the varietal. I think we have created something truly special here, that has a true place amongst the great wines of India."
Based on a press release issued by the York winery