Austria has announced its  tenth specific DAC wine-growing region-  Schilcherland DAC, situated in the west of the federal state of Steiermark (Styria), formerly known as 'Weststeiermark'.
The red grape varietal Blauer Wildbacher is vinified into a rosé wine called Schilcher in this region. The new classification that integrates Schilcherland DAC into the list of Austria's already existing 9 DACs, was announced on 11 October 2017 after an extended political process.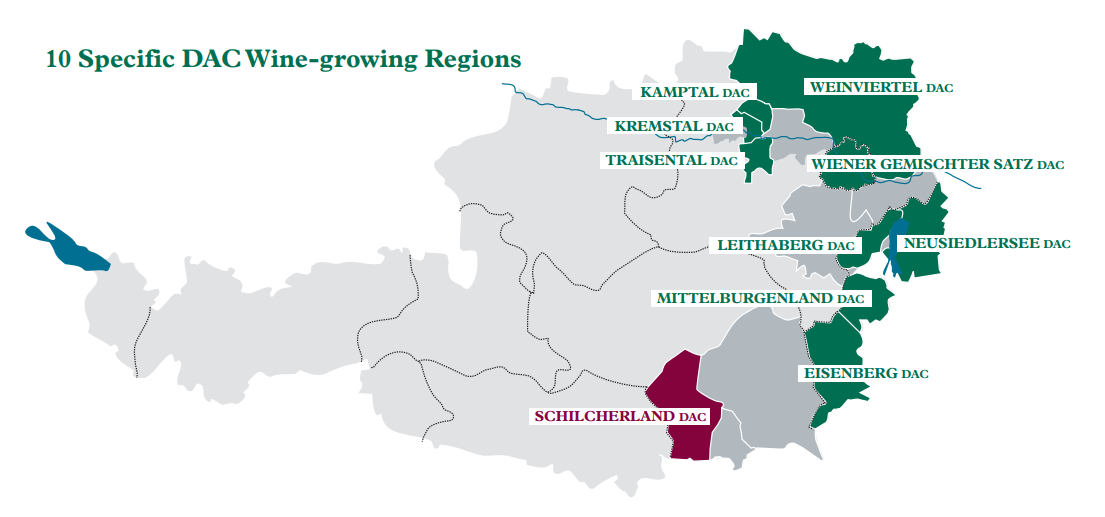 DAC – a guarantee of quality and origin
The DAC classification system was formalized in Austria in  2001, with an aim to establish regionally typical wines.  Under this system the supplemental designation 'DAC' (Districtus Austriae Controllatus) is appended to the name of the respective growing region. Only those wines, legitimised by means of the federal inspection number and further evaluation with regard to typicity, are allowed to state their origin as a specific wine-growing region on the label. All other wines outside the DAC ambit bear the name of the superordinate wine growing region (an Austrian federal state, for example Burgenland or Niederösterreich).
In 2003, the first regionally typical wine with protected designation of origin came on the market, in the form of a dry Grüner Veltliner, as 'Weinviertel DAC'.
Click Here to learn more about Austrian Wine Quality System
Schilcher: Rosé wine of Blauer Wildbacher
The latest addition of Schilcherland DAC makes it the tenth specific wine-growing region on the DAC roster. It encompasses the former growing region Weststeiermark (546 hectares) as well as the cadastral municipality Obergreith. Only wines at the Qualitätswein level may be released to the market bearing this designation, either as Schilcherland DAC Klassik or Schilcherland DAC with the obligatory indication of a vineyard (Ried) name.
These wines must be harvested 100% from the grape variety Blauer Wildbacher, then vinified as a rosé. The grapes must be harvested by hand in the region defined, and the wine must be bottled exclusively in glass bottles, sealed with closures of cork, screwcap or glass. Nominal volumes of 1 litre or 2 litres are not permitted.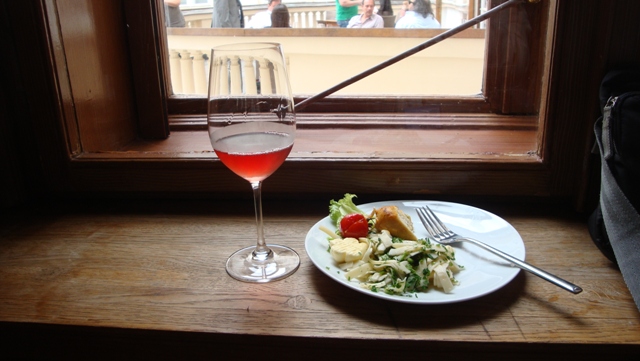 ---
Terms: Trocken, Frisch, Fruchtig  ⇒ Dry, Fresh, Fruity
---
A Schilcherland DAC Klassik must be finished dry, and have a minimum and maximum alcohol content of 11% and 12% respectively. Its flavour must be refreshing and fruit-forward, and ought to show aromatics of strawberry, red currant and raspberry. Notes of elderflower and cassis are also considered to be classic expressions, but there should be no perception of oak to taste.
Schilcherland DAC with vineyard (Ried) designation should evince the same flavour profile, although it should have greater presence and more intensity; the alcohol content must be a minimum of 12%. The word 'Ried' must precede the name of the vineyard on the label – this is done so that the consumer can easily distinguish a wine from a single vineyard site from one having a proprietary name or fantasy nickname.
Lot's in a Name
For its name, Schilcher must thank its shimmering ('schillernd' in German) play of colours, in a variety of rosé tones ranging from bright to deep pink. The first recorded mention comes from the writer Johann Rasch, who in 1580 refers to 'Schiller'; since then this wine can reference continual mention in the cellar books of today's Weststeiermark. Archduke Johann (1782–1859) is also recognised as a sponsor of Schilcher production; he launched the first 'Schilcher nursery', and was thus responsible for an appreciable expansion of the area under vines planted to the grape variety Blauer Wildbacher.
(With excerpts from a Press Release by Austrian Wine Marketing Board)