Vijay Amritraj is a name that evokes collective Indian pride. It is for good reason too. The tennis ace who famously beat biggies of his era like Bjorn Borg, Rod Laver, Jimmy Connors, John McEnroe and Ivan Lendl, is credited with catapulting India to the international tennis league. Sports fans would recall that during the nineteen-seventies, the ABC of world tennis implied the trinity of Amritraj, Borg and Connors.
Being a pathbreaker, it is no surprise then, that the tennis icon is extremely confident about another bold venture of his.
Vijay Amritraj Reserve Collection (VA Collection), his eponymous wine range is virtually on a roll if you consider its success ever since its launch in 2014. At a dinner to mark the fourth anniversary of the launch of VA Collection at The Oberoi Gurugram, Amritraj expressed his optimism by saying:
If India can excel in tennis, why not in wine!
Launched in London during the Wimbledon tournament of 2014, VA Collection wines are produced by India's reputed winemaker Grover Zampa Vineyards (GZV). VA Collection wines have already won as many as 22 awards, the most recent being the Gold medal for the VA Collection Red at the Asian Wine Review 2018 Hong Kong. Apart from India, these wines are currently available across USA, UK, Australia, France, Japan, Nepal, Maldives, and Singapore.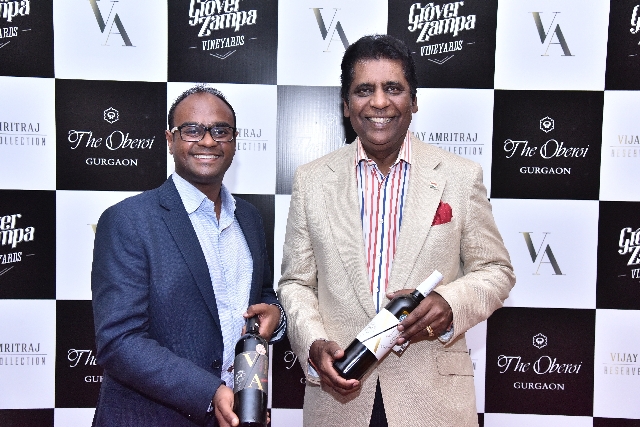 Taking the gathering humorously down the memory lane, Amritraj recalled how Kapil Grover (Chairman GZV) once pulled his leg by mentioning "it took you 20 years to win 16 tournaments, but just 4 years for the VA Collection to win 22 awards. He sportingly acknowledged the fact, quipping-  "there's nothing like losing to yourself".
Special Celebrations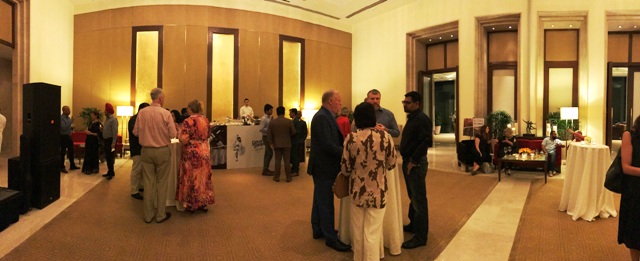 The commemorative 4th-anniversary dinner for VA Collection was a great occasion for wine lovers to interact with the icon and get privy to many golden anecdotes related to his illustrious career. Apart from tennis, Amritraj's achievements as a Hollywood Actor, a Sports Commentator and a UN Ambassador are no secret to his followers.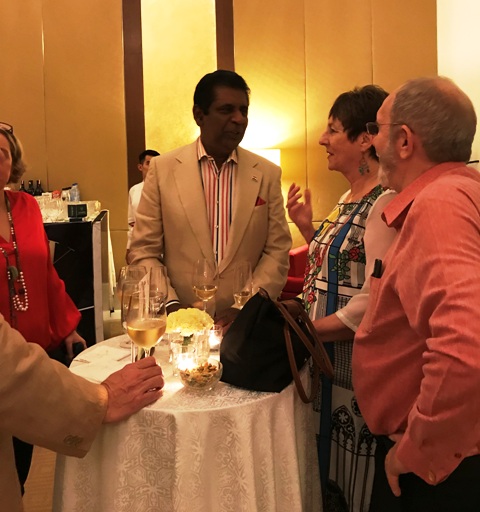 On the wine note, Vijay recalled his association with the Grover family of more than three decades. It was only a few years back that Kapil Grover, noticing him to be a wine drinker rather than whisky/spirits, came up with the idea of creating a label dedicated to the tennis star. Amritraj concurred, albeit with one condition. The wines had to be premium and with a global appeal. Thus the VA Collection was born and has ever since been one of GZV's best offerings.
Similar to tennis, where we are witnessing older players making successful comebacks while the younger ones are looking determined to excel, a wine too has to constantly strive to maintain the highest quality in order to retain its appeal to the end consumer. 
                                                                                                                                                                           – Vijay Amritraj
Two Variants
VA Collection wines come in two variants- a red and a white. The red is a blend of Cabernet Sauvignon, Syrah, and Viognier, with the last varietal added to increase fruitiness of the wine.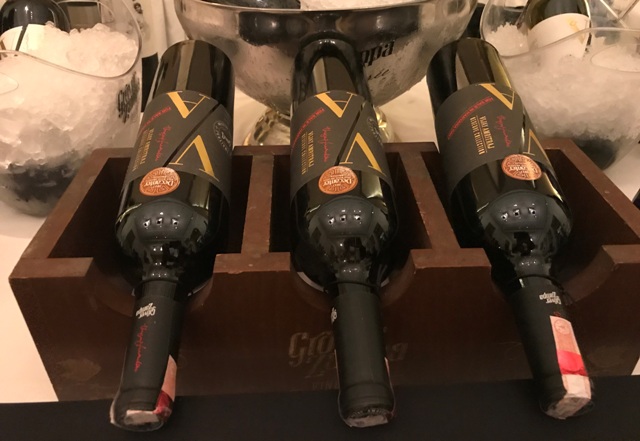 The white variant is a barrel-fermented Viognier to make it toasty and creamy apart from its characteristic aromatic profile. For more details on the wines, read my earlier blog post here.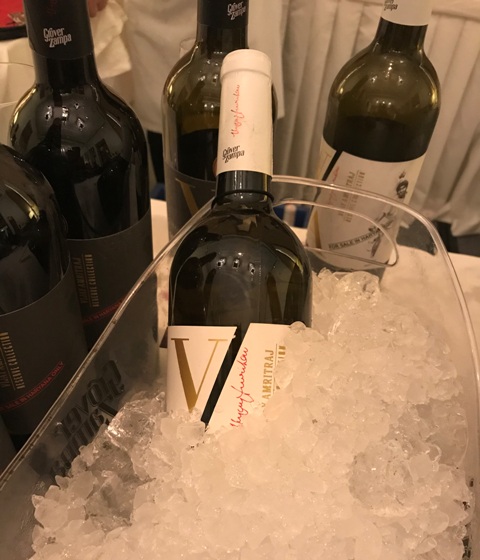 I got in touch with Karishma Grover, Associate Winemaker at GZV and the third generation of Grover family to know as to how the VA Collection wines have evolved over the years.  Karishma said:
Stylistically there has been no change in the way we make Vijay Amritraj wines ever since their inception. We have found that the wines have a real ageing potential. Our conscious effort has been to maintain their signature style even as we continuously refine our production processes.
Versatile Pairings with Vijay Amritraj Collection
Some delightful pairings marked the dinner which in itself was an informal affair. The chefs at The Oberoi did a befitting job to the stature of the event- something which was acknowledged by Amritraj himself.
The hors d'œuvres included Salmon and Cream Cheese Mille Feuille, Beetroot Patties with Tempered Feta Cheese, Caramelized Onion and Brie Tartlets and more.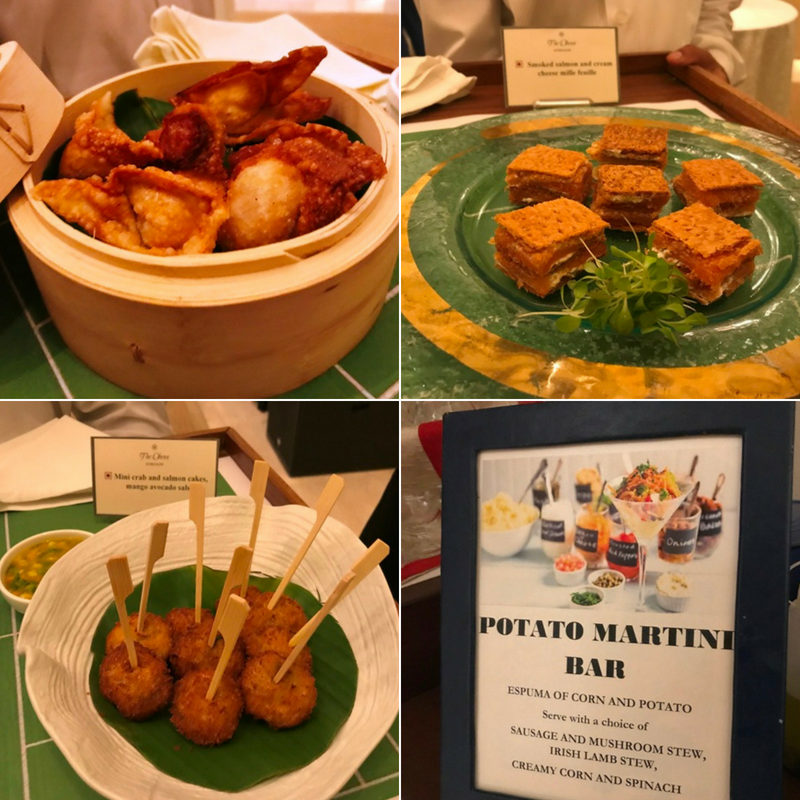 The buffet dinner spread encouraged people to try their own pairings with interesting adaptations of Indian food to petits plats. I particularly liked the mini dosas with a variety of filling options incorporating crab meat, mutton and poultry.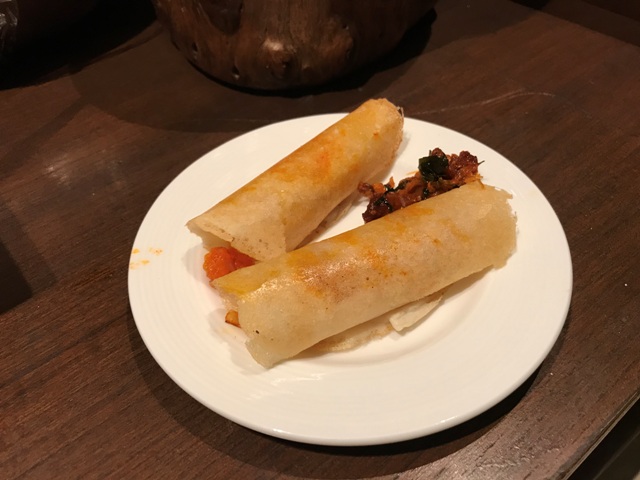 But the ultimate delight was to grab a tennis ball from the show props at the venue (with kind permission of the hosts) and getting it autographed by the man that India loves so much.