On my way to meet Giovanni Gaja around his wine master class in New Delhi, I had two main expectations- one- to learn a little more about Gaja wines than what I already knew, and two- what else but to  savour some of their famed wines that are loved the world over.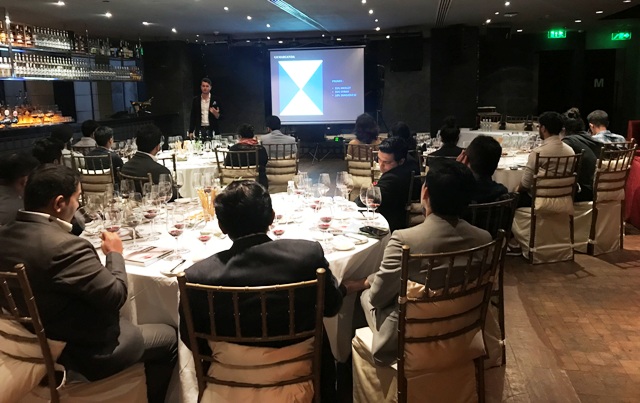 Both my expectations were met well, but there was also something else that I carried back from this rendezvous. It was a realization that even the youngest members of winemaking families can carry the level of wisdom often associated with their much older custodians. As Giovanni chose to highlight Gaja's pathbreaking work towards sustainable viticulture rather than just waxing eloquent on his wines, I guess this realization was well in order.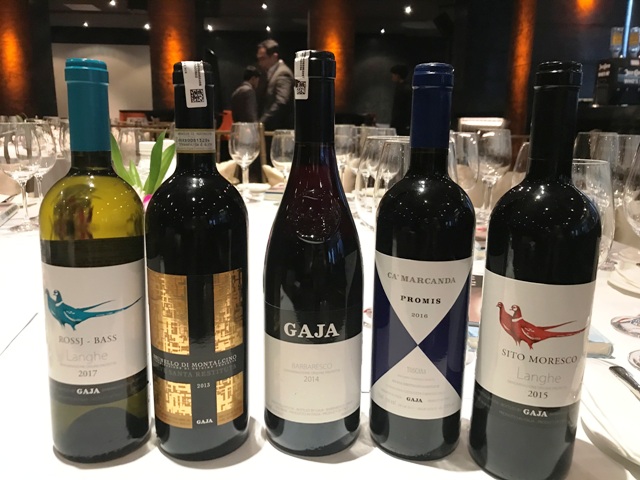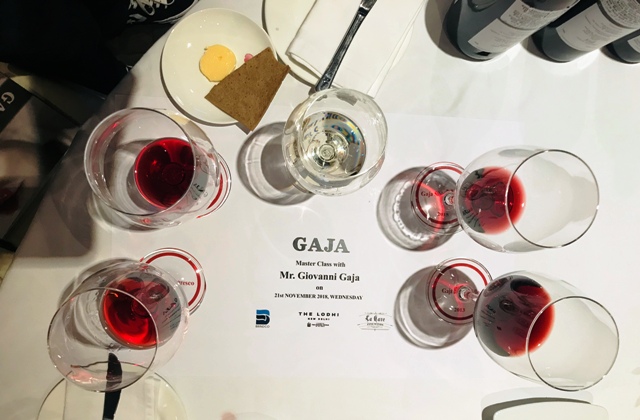 ---
Gaja Family Timeline
1859– Founded by Giovanni Gaja (1832-1954).
1905– Angelo Gaja (1876-1944) and Clotilde Rey (1880-1961) succeed Giovanni.
1937– Giovanni Gaja (1908-2002) takes over the reins of the company.
1961– Angelo Gaja enters the business. His wife Lucia joins him in 1970. In the current day the fifth generation (Gaia, Rosanna and Giovanni) are actively supporting their parents in running the business.
---
Carrying the Gaja Baton
Giovanni was on his second ever visit to India- the first one being 9 years back when he accompanied his family as a teenager. The teenager has grown up since then, enough to represent his family's illustrious legacy. As an intern to his older sister Gaia who looks after their export markets, Giovanni's current narrative is to share her workload so that she needs to travel less often than what she was doing earlier. His master class proved that he has been pretty efficient at taking up this responsibility.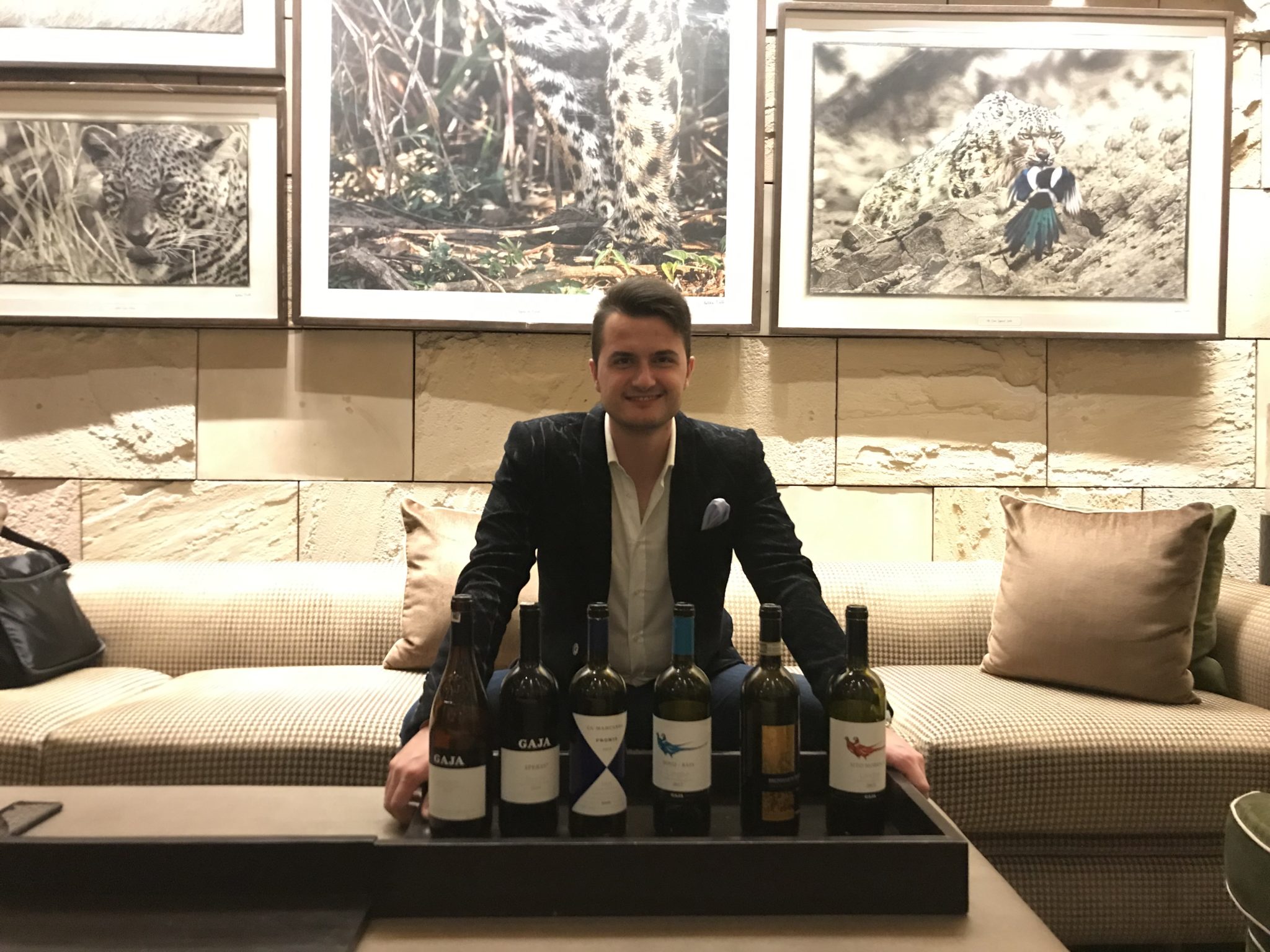 After Giovanni's master class that was attended by key Sommeliers and media persons in New Delhi, I was offered to meet him one-on-one for a conversation courtesy Madhulika Bhattacharya a.k.a. Madame La Cave whose store La Cave Fine Wines and Spirits exclusively stocks Gaja wines.  La Cave's parent company Brindco imports Gaja wines in India and this tight integration ensures that they get the right environment to put their best foot forward in a country that is slowly but steadily awakening to wine.
My Conversation with Giovanni Gaja
Gaja has a presence in Piedmont as well as Tuscany. How do you think that the winemaking philosophy in these two distinctive regions agrees or differs?
Giovanni Gaja (GG) : It actually depends on which place in Tuscany you are talking about. If it is Montalcino, then Sangiovese is as difficult to cultivate as Nebbiolo because both these varietals are very soil specific and climate-driven. So the challenges at both Piedmont and Tuscany work out more or less similar.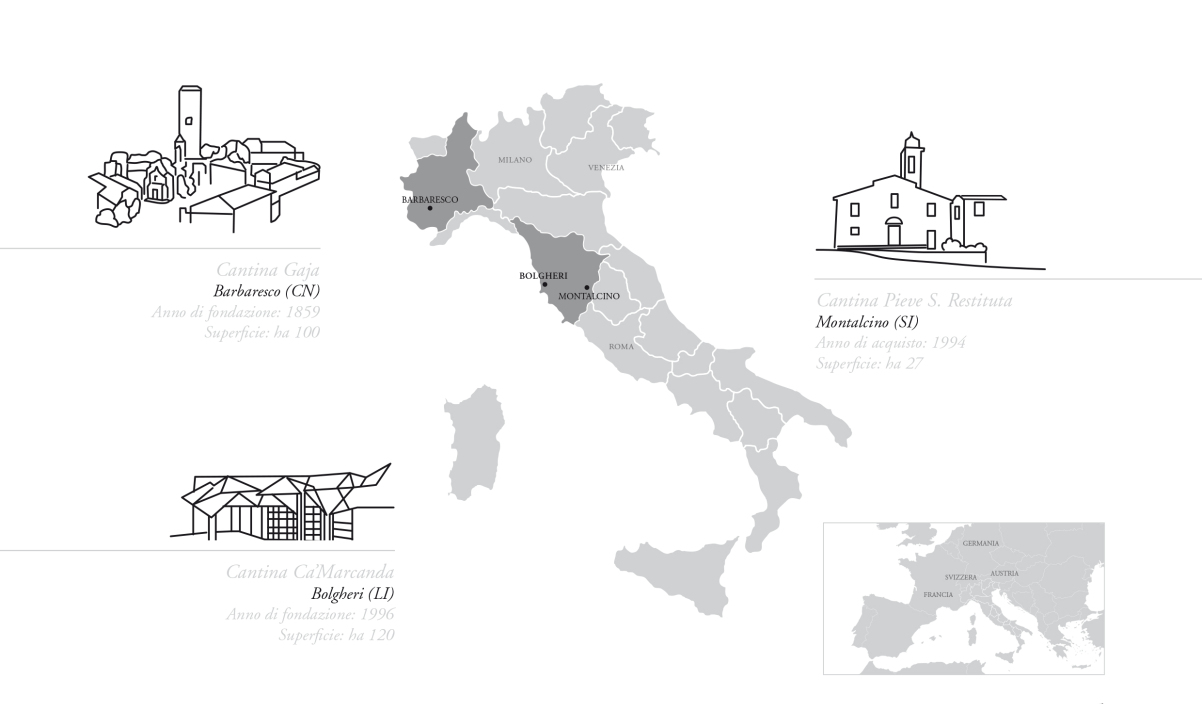 In contrast, if you talk of Bolgheri,  varietals like the Cabernets and Merlot are comparatively easier to cultivate due to their proven adaptability to various terroirs. Tuscany here gets easier to manage than Piedmont.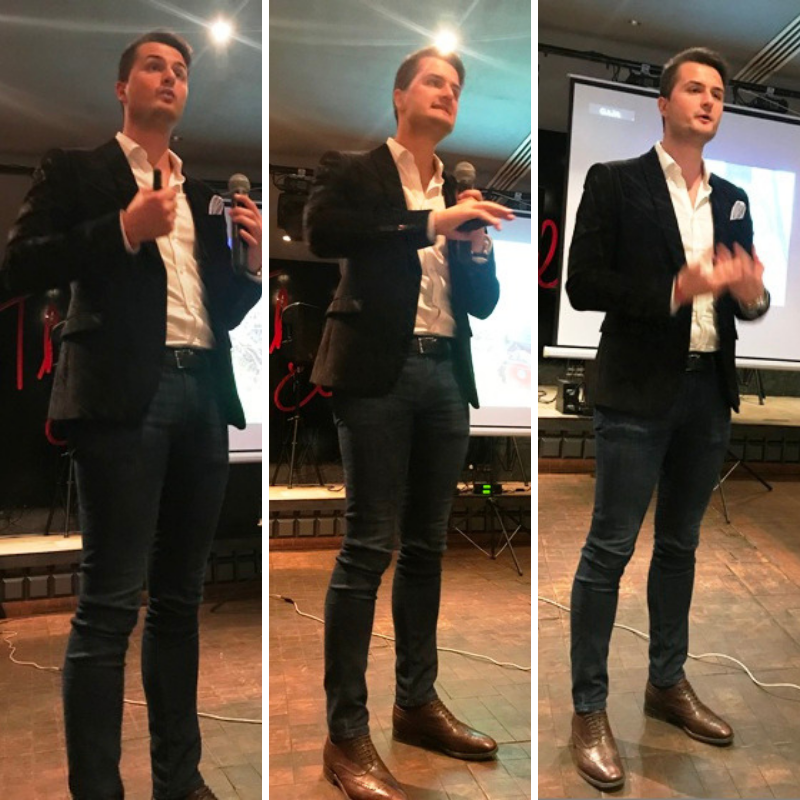 In your master class you said that the changing global climate has actually been beneficial for varietals like Nebbiolo. Could you elaborate a little on that?
GG: Well, if you see the cultivation history of Nebbiolo, the varietal faced a problem of inadequate ripeness in the 1960s, 70s and 80s. During those decades it was very difficult to attain a decent level of alcohol in the grapes. Acidity levels were high and the resultant wines were impossible to drink young. It was not uncommon to wait 15 years to enjoy the wines appreciably well.
Today the situation is reversed. Alcohol levels now are a problem on the other end of the spectrum. But we can always pick early to obtain the grapes at optimum maturity levels. So ripeness is hardly a concern now.
It is a point to note that while between 1980 and 1992 Gaja had only three excellent vintages, between 2000 and 2012 most of our vintages have been excellent. It speaks a lot about the ever improving resilience of our vines.
The other advantage of climate change is that the wines from varietals like Nebbiolo are drinkable much earlier. You just tasted the Gaja Barbaresco 2014 at the master class. I wouldn't say that it is perfect to drink right now but it is surely drinkable without the presence of highly aggressive tannins or acidity- a problem that existed in the past for such young wines.
You also spoke of planting species other than grapes in the vineyards to promote better crops. Isn't that a significant departure from your founding father's approach of not planting anything else than grapes in the vineyards?
GG: This is something that the changing climate has forced on us. Over a period of time, we analysed and experimented to conclude that other plants provide certain biodiversity for preserving the desirable characteristics of our vines. In fact, we needed a little getting-used-to seeing our vineyards in an apparently unkempt manner. During my grandfather's time the vineyards looked very much like perfectly manicured gardens.
---
 Viticultural initiatives by Gaja
Cypress trees planted on vineyard borders to protect the vines from strong winds. These also act as shelters for various bird species.

Flowers whose roots purify the soil are planted across vineyards. Bees and wasps thrive in such surroundings indicating a good ecological balance.

In-house compost (70 tons per annum) is produced using California red worms.

Moisture and warmth retention in the soil by growing leguminous plants alongside vineyards and flattening them against the earth to provide a thermic blanket. In warmer years the plants are cut rather than flattening them. The plants also prevent soil erosion during heavy rains.




---
You also said that 20 years back Gaja shunned pesticide use in the vineyards. Would it be safe to say that you were the early starters in organic viticulture?
GG: First of all I would like to clarify that we do not prefer to fall into categories like "organic" and "biodynamic". That said, we have certainly taken inspiration from such practices. But the difference is that we have evolved on our own over our 150 years plus history by trial and error, understanding how our vineyards work. I would hence prefer to call our viticultural practices as the "Gaja methodology".
It is the reason why we sell our wines as Gaja and not as "organic" or "biodynamic. Because behind the name itself there is an inherent assurance of the best possible quality that respects the environment. Hence we do not require certifications to prove that. The best part is, that our customers understand this value proposition well.
Going back in history again, your great-grandfather Giovanni is believed to have started making wine to serve diners at his trattoria. Are you still making higher volume wines like a Dolcetto?
GG: Not anymore. My father was producing wines with Dolcetto as well as Barbera until the 1990s but we discontinued those to focus on our core wines.
I also came to know that you accompany your father on weekend bicycle rides in the Barbaresco region. What are your discussions like?
GG: <pleasantly surprised> How do you know that? I had indeed been accompanying my father on bicycle rides that went up to 70 kms at a stretch. But since the last three years, we have discontinued these as Angelo is now 78 and he needed to slow down a little.
During our rides, we chatted on everything else but business. Actually, we spoke very little because otherwise, we wouldn't have been able to cycle much <laughs>. I don't know if you have been to the Langhe region….
Me: No I haven't.
GG: …So it is a breathtakingly beautiful landscape- particularly the Alta Langhe which is higher in altitude and less heavy with vineyards. After completing these rides, Angelo would invariably return with fresh ideas spurred by a relaxed state of mind. It was hence his way to focus on his thoughts – something which might not have been possible during the extremely busy work weeks.
I know that it may be difficult to shortlist, but are there any favourites among your own wines?
GG: The Barbaresco is my top choice for sure. It is the wine we have always produced and that which we are particularly known for.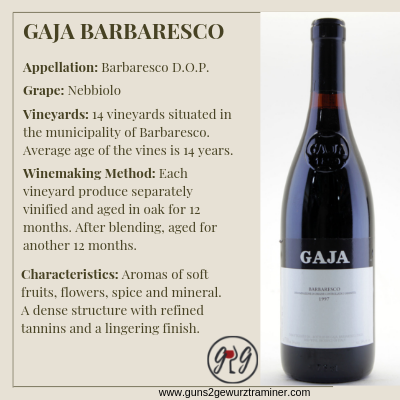 I also love Magari as I feel very attached to our Ca'Marcanda estate for a good reason. I was born in 1993 and Ca'Marcanda estate was acquired by my family in 1996. So it is something like we've grown together. I've seen Ca'Marcanda grow in terms of architecture as well as quality of wine. These vines are now 22 years old and starting to show their real potential.
Vines are much like people. Similar to young people who are often happy-go-lucky, vines too  have to be trained and nurtured  for the first 15 years or so.  Once they are 15-20 years old, they tend to understand what you taught them and start measuring up to the expectations.
---
The name Ca'Marcanda derives from a Piedmontese dialect expression which can be translated as the "house of endless negotiations". It refers to the several meetings between the previous land owners and Angelo Gaja. The very long negotiations finally concluded in 1996 with the land purchase by Gaja.
---
Did you get to try any Indian wines during this trip?
GG: Indeed! Today, I tried Grover's (Grover Zampa Vineyards) La Reserve. I found it very interesting!
Which are the other world wines that you like?
GG: I like the Burgundies because I find some similarities between Burgundy and Piedmont, as well as Pinot Noir and Nebbiolo. I think that Barbaresco and Barolo may be completely opposite to Burgundies when young but as they age, they exhibit somewhat similar characteristics.
I also like the Cabernets. <laughing> If my sister (Gaia) hears this she would kill me. She often pulls me up saying that I have a palate that is easy to please. But it remains a fact that while I certainly like Nebbiolo, I also like good Bordeaux wines for their velvetiness that is difficult to find elsewhere. The best part is that you do not always have to go to the First Growths to find that pleasure.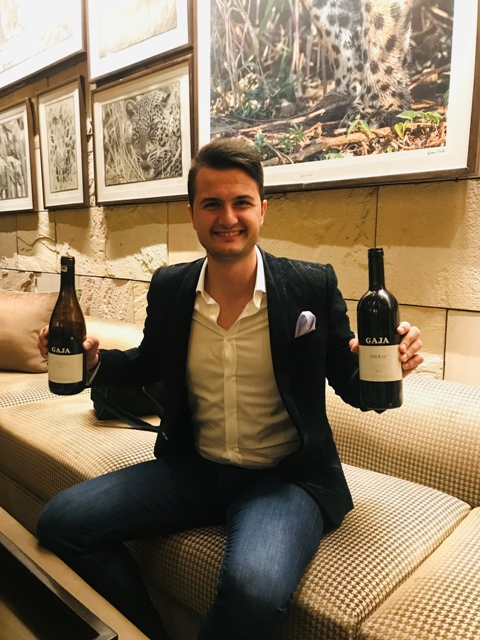 Talking of your sister Gaia whom you are assisting nowadays, did she offer you any particular guidelines for this trip?
GG: Not really! I feel very lucky to have grown up with two older sisters (Gaia and Rosanna) who have been working in the winery for 14 and 10 years respectively. In Italy, there is a saying that "no one is ever born taught". It means that in life you always need to have someone to teach and guide you on what is wrong or right. To that effect, I am extremely lucky that I have not only my parents but also my sisters to do that for me.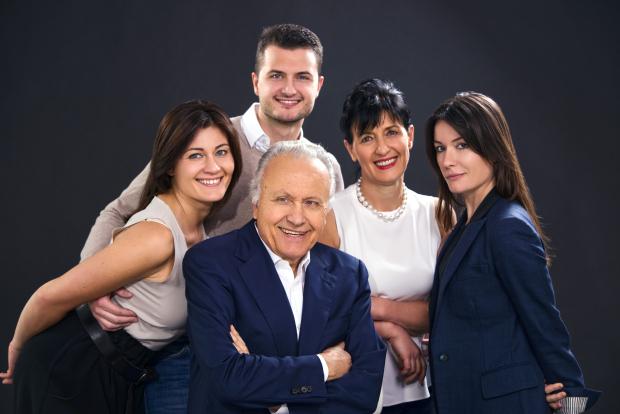 My learning has been continuous, as over the years I have been undertaking many trips around the world with Gaia . I have keenly observed her interactions and listened to her speeches. I have also travelled with my father and listened to his speeches as well. Everyone has a different way to communicate the same concept. It is all about listening, learning and clarifying what one doesn't understand. Sometimes you make mistakes and learn from them.
Are there any plans to expand the Gaja footprint beyond Piedmont and Tuscany?
GG: As a matter of fact we have already partnered with a winemaker called Alberto Graci to produce wines in Sicily. This is the first ever partnership by Gaja. The vineyard location is between 600-1000m in Etna DOC. We would majorly be producing wines from the Nerello Mascalese and Carricante over there.