It often happens that certain wine regions from a particular land get more attention than their peers. Reasons? Many- such as historical significance, marketing focus and global popularity of wine styles. But explore further and you are likely to discover the hidden part of the proverbial iceberg. Friuli Venezia Giulia (FVG or Friuli in short) is one such wine region of Italy.
Oenophiles will largely recognize top 3 wine regions from Italy as Tuscany, Piemonte and Veneto. That,  notwithstanding common knowledge that the country is peppered with famed wine regions all over. Italians too are well aware of this global perception, as I realized  with the innocuous question that was sprung up to me by Friulian natives – "How did you decide on Friuli as your foremost wine destination of Italy?"
My justification of  venturing into the country from up north in Vienna was  good enough to establish my choice. But there was surely more to my decision than just  plain travel convenience. Any serious wine lover will invariably call out 'Friuli' when asked to name the top white wine region of Italy.  It is also a matter of fact  that the famed Prosecco owes its name to the town of the same near FVG's capital Trieste.
I hence thought that it was good idea to experience the refreshing whites and zesty reds of Friuli before I went on to the heavier Tuscan and Venetian wines. A generous invitation from a long standing friend to host me in his beautiful house in Udine made my decision simpler.
A Melting Pot of Culture and Wine
FVG is situated on the the north-eastern tip of Italy with Austria towards its north, Slovenia towards the east and the Adriatic sea towards the south. By virtue of its geographical position, the region has seen influences of Italian, Austrian and Slav cultures- a background that also manifests in its diverse variety of wines. Hence we have Tocai Friulano, Ribolla Gialla, Verduzzo Friulano, Picolit, Refosco , Schioppettino, Pignolo and Tazzelenghe as its native grapes and Gewürztraminer, Müller-Thurgau, Riesling, Riesling Italico (Welschriesling) , Franconia (Blaufränkisch)  introduced from Austria. Then there are the French varietals- Chardonnay, Pinot Blanc, Pinot Gris, Sauvignon Blanc, Cabernet Franc, Cabernet Sauvignon, Merlot and Pinot Noir etc that were introduced in the nineteenth century during the reign of the Habsburg dynasty.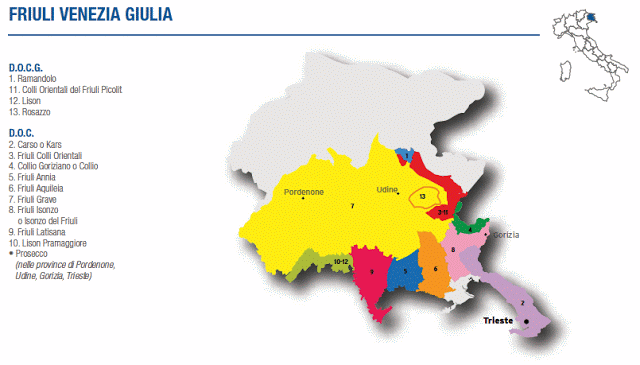 For it's relatively small  size, FVG packs quite some  punch  with its 4 DOCGs and 10 DOCs (see map above). The region is more famous for its whites but it also produces some unique red wines. Friulian whites are identified as clean, fresh and fruity while the reds are intense yet easy drinking even at a young age. It is significant that FVG mostly produces varietal specific wines rather than the old world style cuvée blends- quite similar to what they do in Alsace in France when compared to the rest of the country.
---
For travel and other related information on  Friuli Venezia Giulia  click here to visit the FVG Tourism website.
---
My Wine Expedition in FVG
It took me only around 4 hours to reach Udine from Vienna by train, with one change involved at the Austrian border town of Villach . Edoardo Zentner, my gracious  host was waiting at the station probably imagining my predicament of finding the way in the dark  specially in a town that sleeps early. Udine is a small city (approx 56 km²) having a rich history dating back to neolithic times. No wonder then, that the  city is popularly known as the "historical capital of Friuli".
Reaching Edoardo's place, I was overwhelmed to find a bevy of Friulian wines that he had painstakingly assembled for me.  A multi course meal including a text book perfect al dente spaghetti in anchovy sauce completed the dinner spread.  My Friulian wine expedition had  already begun on a famous note!
The next four days saw us travelling to wineries concentrated largely towards the eastern side of FVG, given the time constraint of my stay. We did manage to visit  several estates in major Friulian wine areas  viz. Colli Orientali, Collio Goriziano, Ramondolo and Rosazzo.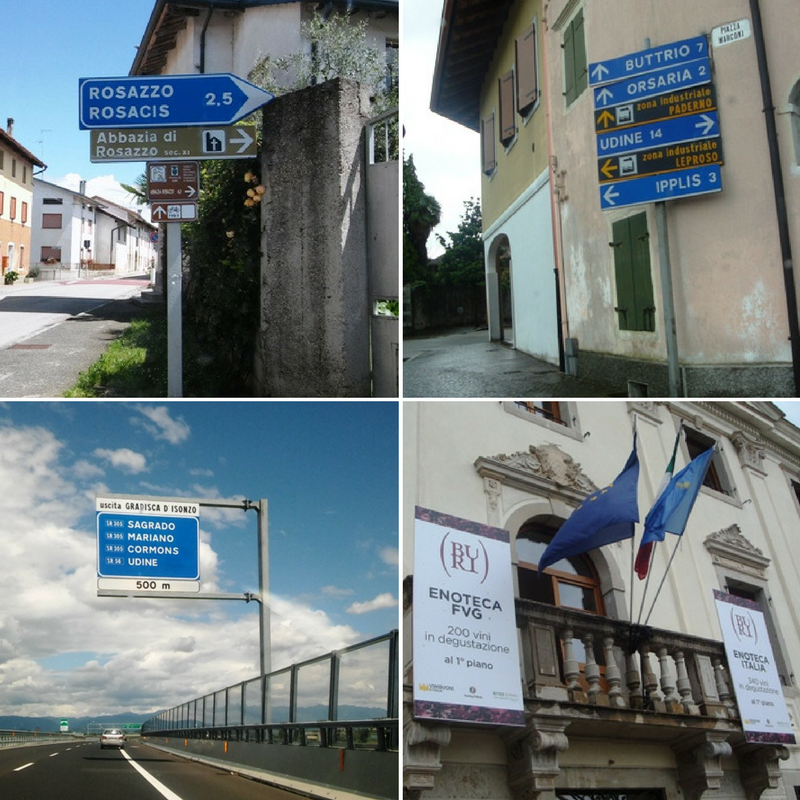 I was also lucky that the annual Friulian wine festival was happening in  Buttrio- a commune within a short drive from Udine- during my visit. Apart from tasting a mammoth range of Friulian wines, courtesy Edoardo, I had the pleasure of meeting the wine cognoscenti of FVG under one roof.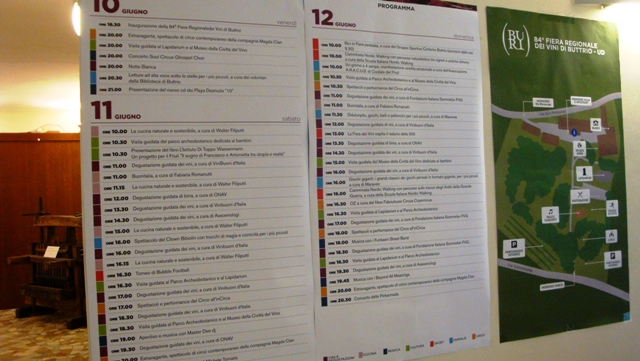 Meeting artisanal winemakers, mingling with the locals and visiting a major regional wine fair were the major takeaways from my Friulian debut. Being aided by a local host was the biggest blessing as some of the areas I visited involved speaking more Italian than just Buona Journo!
A lot will be coming up on FVG in this blog in successive posts.  For now, here are some images of the wineries that I visited during my Friulian trip.
Cincin!