Friuli Venezia Giulia
It often happens that certain wine regions from a particular land get more attention than their peers. Reasons can be many, such as historical significance, marketing focus and global popularity of wine styles.  But explore further and you are likely to discover the hidden part of the proverbial iceberg. In the Italian context, Friuli Venezia Giulia (FVG) is one such wine region.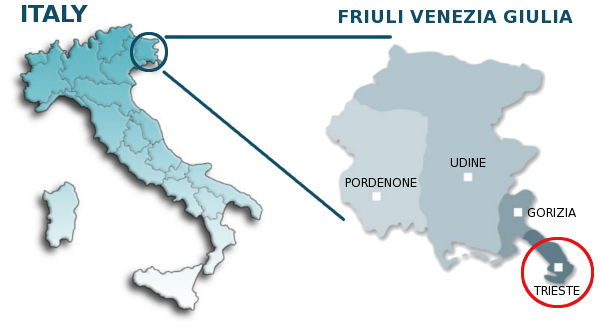 Friuli Venezia Giulia is situated at the Austro-Italian border on the north-eastern tip of Italy  with Slovenia towards the east and the Adriatic sea towards the south. By virtue of its geographical position, the region has seen influences of Italian, Austrian and Slav cultures- a background that also manifests in its diverse variety of wines including it's indigenous Tocai Friulano, Ribolla Gialla, Verduzzo Friulano, Picolit, Refosco, Schioppettino, Pignolo and Tazzelenghe.
For it's relatively smaller size, Friuli Venezia Giulia packs a powerful punch . The region is more famous for its whites but it also produces some unique red wines. Friulian whites are identified as clean, fresh and fruity while the reds are intense yet easy drinking. It's significant that the region mostly produces varietal specific wines rather than the old world style cuvée blends- quite similar to what they do in Alsace, France.
I made my splash into Italian wine travel from Friuli Venezia Giulia since I was travelling southwards from Austria to visit a friend living in Udine- one of the region's major province. Courtesy him I could travel to many wineries in the interiors, apart from the famous ones that I had shortlisted. It afforded me a deeper look into the region's rich wine heritage coupled up with some exciting historical excursions. The random pictures listed here sum up the mood.
Friuli Venezia Giulia