Going back to the roots has been an acknowledged human trait. What if someone takes it literally and plants the roots for good in foreign soil? That's De Bortoli for you, an Aussie winemaker with Italian roots, also one of  largest family owned wineries of Australia.
A Legacy is Born
It was in 1924 that Vittorio and Giuseppina De Bortoli moved from Northern Italy to the fertile Riverina region in New South Wales. Their motive? To find a better life than the war ravaged Europe. More than 90 years later, De Bortoli is one of the most prominent wine estates of Australia. They have vineyards in Riverina, Yarra Valley, King Valley and the Hunter Valley- all within the wine friendly New South Wales and Victoria. No wonder, the emblazoned "DB" on their many wine labels evokes instant recognition.
Today, De Bortoli is managed by the third generation with Darren De Bortoli at the helm as Managing Director and Winemaker.  Leanne De Bortoli and her winemaker husband Steve Webber look after the company's Yarra Valley Estate, while Kevin De Bortoli is the Viticulturist and the fourth sibling Victor De Bortoli is the Export Director.
In India, DB wines are imported by Prestige Wines and Spirits Pvt Ltd, a part of the reputed Thapar group that has diverse business interests. Apart from four variants of their earlier available entry level wine 'Accomplice', Prestige in early 2016 introduced DB's premium wines to augment the offering.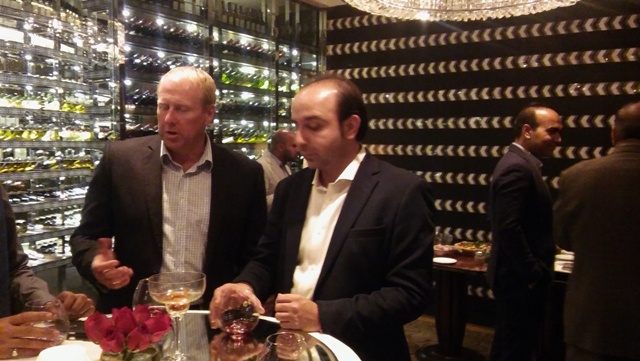 To introduce these wines, Darren Blood, Export Manager Asia Pacific and Emerging Markets for De Bortoli arrived in India (Delhi and Mumbai) in early March 2017. I attended the Delhi fixture on invitation by Sumit Sehgal, CEO Prestige Wines and Spirits. The newly launched glittering cellar at Hotel Leela Ambience Gurugram provided a perfect backdrop for the engagement.
Whither Prosecco?
On entering the venue, snazzy bottles of De Bortoli Prosecco from King Valley greeted me even as I wondered-  isn't Prosecco supposed to be a sparkling wine from Italy? As expected, the devil lay in the details, which Darren Blood amply explained in the course of the evening.
In Italy, the term "Prosecco"was earlier referred-to as a grape varietal, which is now called  by its original Latin name "Glera". Since 2009, Prosecco came under  DOCG and DOC regulations, stipulating that wines labelled with the name came only from the specified quality areas of Italy. However, elsewhere (most notably in Australia) the term Prosecco is still used in context of the grape varietal, quite legally so. Therefore, a Prosecco from Australia implies a wine from the Prosecco grape varietal and nothing more. Of course the region of production has to be specified separately- in this case King Valley- a reputed Prosecco growing region of Australia.
The Tasting
Starting with a sparkling, progressing towards white, reds and finally a dessert wine- all with food- this tasting had every ingredient of a sit down wine dinner, albeit in a fast-forward mode. It was akin to speed dating the wines. The payoffs were significant viz. saving on time and mingling freely without losing out on due deliberations. The wines did not disappoint either.
DB Prosecco (Non Vintage)
ABV: 11.5%
Price: Rs. 2650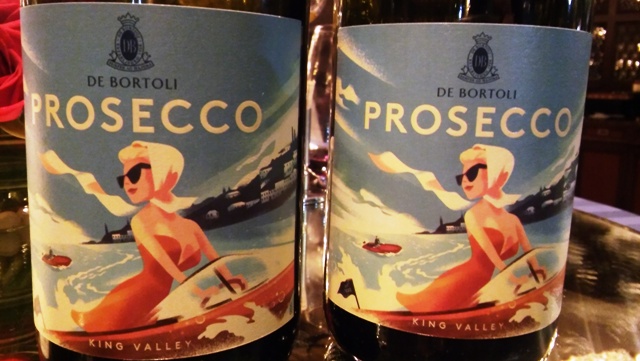 A crisp, off dry wine with a creamy froth and flavours of citrus and tree fruits. It is an easy drinking wine, ideal as a party starter or as a sparkling cocktail ingredient. To emphasize its fun quotient, the back label of the bottle encourages the wine's use in cocktails like the Aperol Spritz.
Ensure that it is well chilled (4- 6°C) to fully enjoy its potential.
DB Family Selection Pinot Grigio 2015
ABV: 12%
Price: Rs. 1850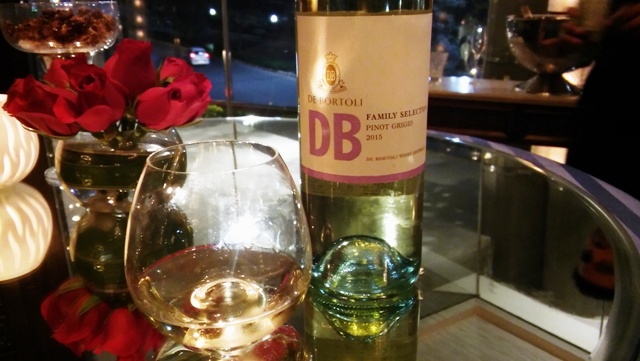 A similar style to what you would taste from Italy, DB Pinot Grigio is light and refreshing on the palate. Its nose of white flowers and citrus fruits is appetizing and its subtle flavours make for an ideal accompaniment to salads, steamed and poached preparations.
Riorret The Abbey Vineyard (Pinot Noir) 2013
ABV: 12%
Price: Rs. 8000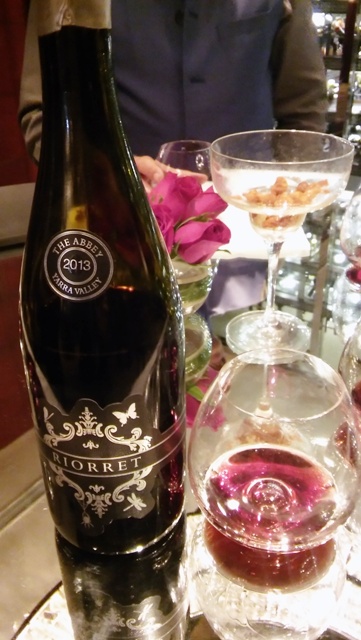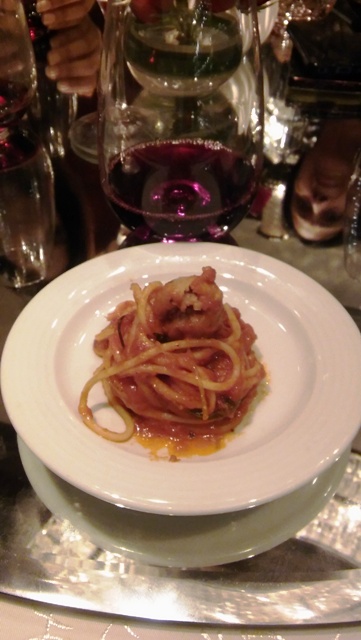 Coming from one of Yarra Valley's prestigious vineyards located at Tarrawarra, this was the star wine of the evening for many, including me. It had several characteristics of a delightful Pinot Noir- plumpness, spicy vegetal and juicy red berries flavours. It worked wonders with Spaghetti and meat balls from the live food station at the tasting.
DB Family Selection Shiraz 2014
ABV: 14.5%
Price: Rs. 1850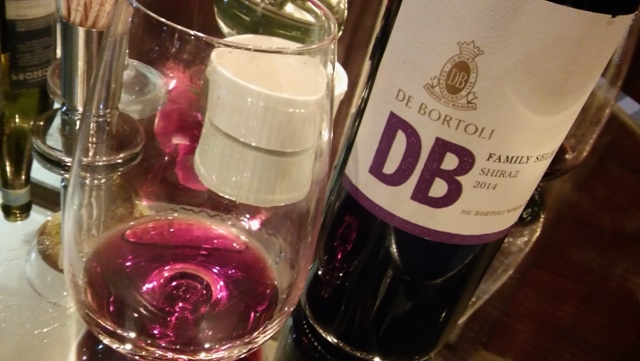 Soft and gentle on the palate yet bursting with flavours, this is an approachable Shiraz that you can enjoy on its own or with food. The wine may offer many pairing possibilities- a mushroom quiche, juicy Chicken Tikka, Mutton Seekh Kabab– generally foods that are slow cooked and succulent. Overall, the wine is a sophisticated expression of Shiraz with a restrained power.
DB Woodfired Heathcote Shiraz 2015
ABV: 14.5%
Price: Rs. 3500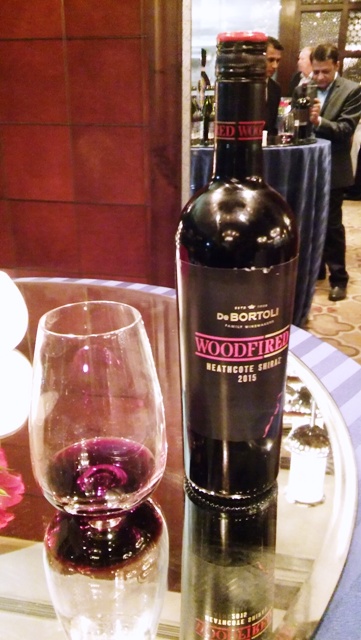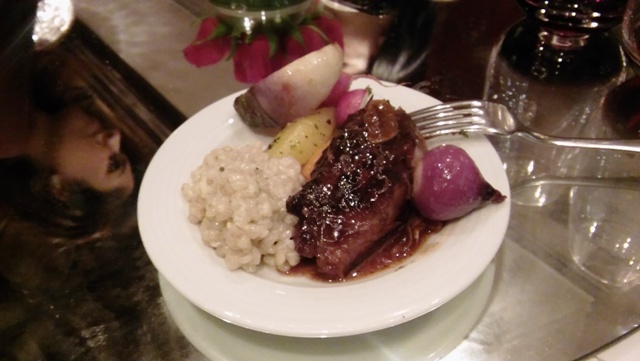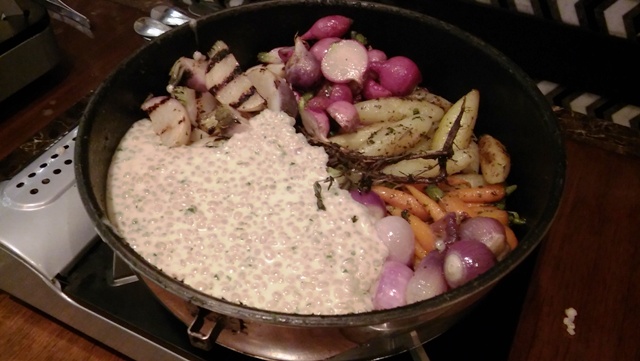 A grand wine, this one comes from the Heathcote region famous for its full bodied reds, particularly, Shiraz. The ancient red Cambrian soils of the region are credited unambiguously for such affinity. 'Woodfired'  indicates the wine's penchant for char grilled food and cured meats.
As expected, the wine was steely in the mouth with aromas of blackberries, black plums, licorice and wet earth. It was a runaway hit with grilled meats and pan fried vegetables.
De Bortoli Noble One Botrytis Semillon 2013
ABV: 10 %
Price: Rs. 5950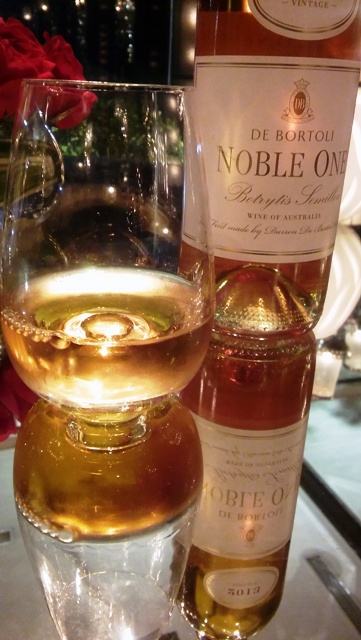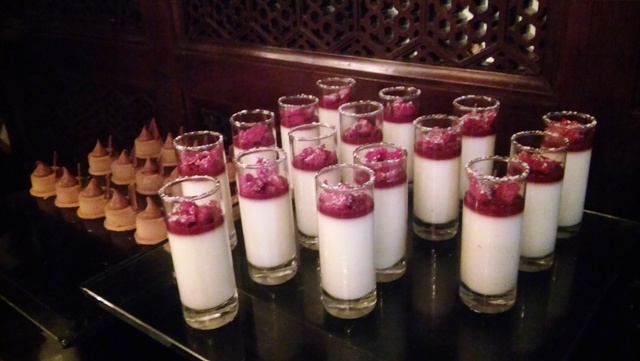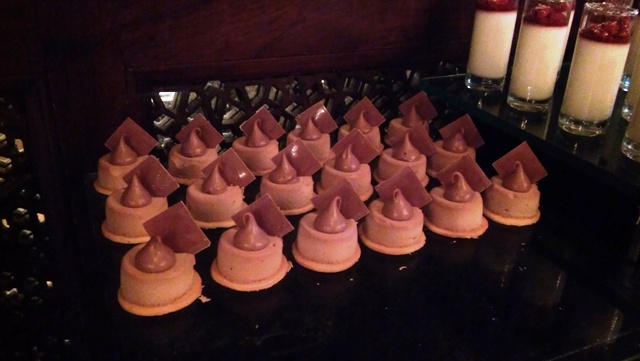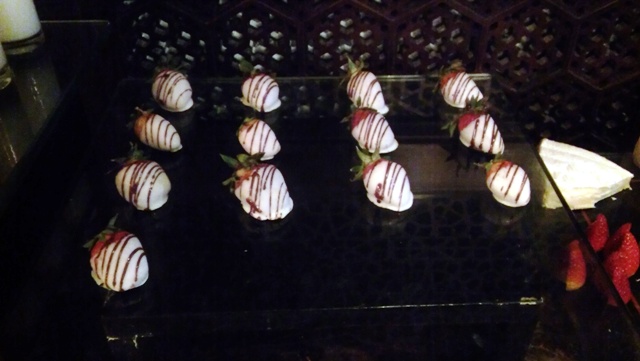 Inarguably the jewel in De Bortoli's crown, Noble One has been the winner at the International Wine & Spirit Competition as the "Best Botrytis Wine"  in 1985, 1992 and 2004. Created by Darren De Bortoli in 1982, the wine is a blend of individually fermented cuvées from different vineyards. The wine's production philosophy is very similar to the famous Sauternes and Barsac wines from France, so much so, that in its initial days, it was labelled as "De Bortoli Australian Sauternes Botrytis Semillon" until GI regulations were enforced.
The wine has aromas of citus fruits, ripe apricots and a hint of nut butterscotch. Partial ageing in French oak lends it a velvety softness and a touch of vanilla. On the palate, Noble One has a good balance of acidity Vs sweetness – the necessary trait of a good dessert wine.  Its price may appear higher but comparing with equivalent international dessert wines made from Botrytised grapes, it quite falls in place.
I would prefer to savour Noble One with creamy and tangy blue cheeses (Stilton, Bleu de Bresse) or with heavily textured Indian sweat meats like Milk Cake or Doda Barfi. At the tasting, it worked well with the various mousses and chocolate coated strawberries on offer.
De Bortoli wines are available in India in Delhi, Mumbai, Pune, Bangalore and Goa. Prices indicated in this article are ex Mumbai.