It is the tree laden with fruits that bends- goes the translation of a Hindi proverb that highlights the virtue of humility. I can recall this proverb every time I come across distinguished people who remain untouched by the usual trappings of success. One such person is Count John Salvi, one of the earliest Masters of Wine of the world.
I met Count Salvi in 2017 for the first time at an Indian wine tasting conducted by the Delhi Wine Club. Apart from the usual reverence reserved for a Master of Wine, I developed an awe of him, noting his amazing energy levels despite travelling on a hectic itinerary.
My admiration grew  further as I came to learn that this was just one of his numerous trips undertaken regularly for his love of wine. As I write these lines, Salvi has been to India, Japan, China, USA, Poland, Spain, Italy, UK, Germany, Slovenia, Czech Republic and Hungary, in the current year itself!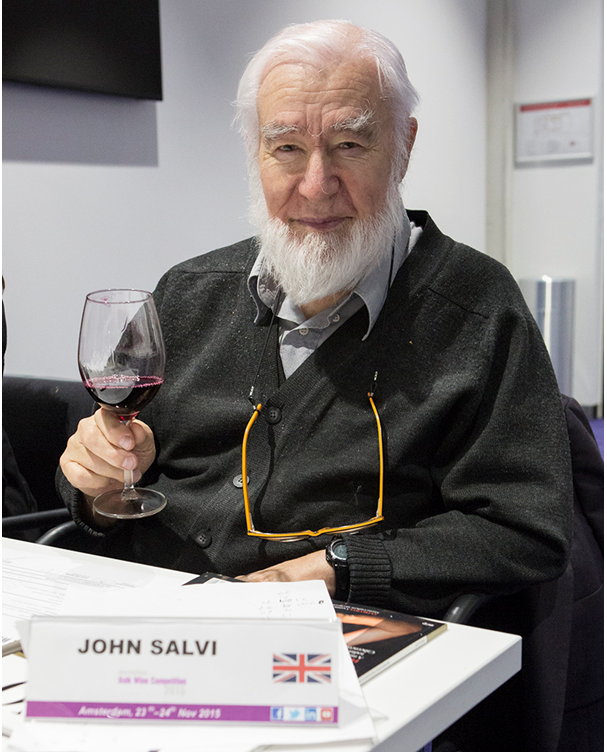 After that first rendezvous, I remained in touch with Salvi primarily through my blog newsletters. Words of encouragement  kept coming from him like a "pat in the back",  even as I wondered how a  breathlessly  busy person could manage to respond to emails with such promptness and regularity!  I have a strong feeling that the reason maybe our common love for wine.
Early this year, I was delighted to hear from Count Salvi that he was scheduled to visit India and  would be happy to meet me again. The occasion was the Taj International Vine and Food Experience, for which Salvi was slated to visit several cities.  Not to miss the opportunity, I confirmed, eager to know a little more about this seasoned apostle of wine.
My obligatory role as a Master of Wine has been to try and instil passion into the younger Masters of Wine rather than treating the qualification merely as career advancement. It is important to debunk pomposity about wine which is after all, only fermented grape juice. I endeavour to tell would-be winemakers to remain humble and listen to the vine rather than trying to tell it what to do.
– Count John Salvi
Early Years
Born in London in 1937, Salvi received his early education at the Westminster school. After graduation he served in the Intelligence Corps of the British Army for  two years (my reason to bond even more with him). It was just a matter of time before he took the call of wine, getting inspired by his father who at that time was the President of British Wine and Spirit Association.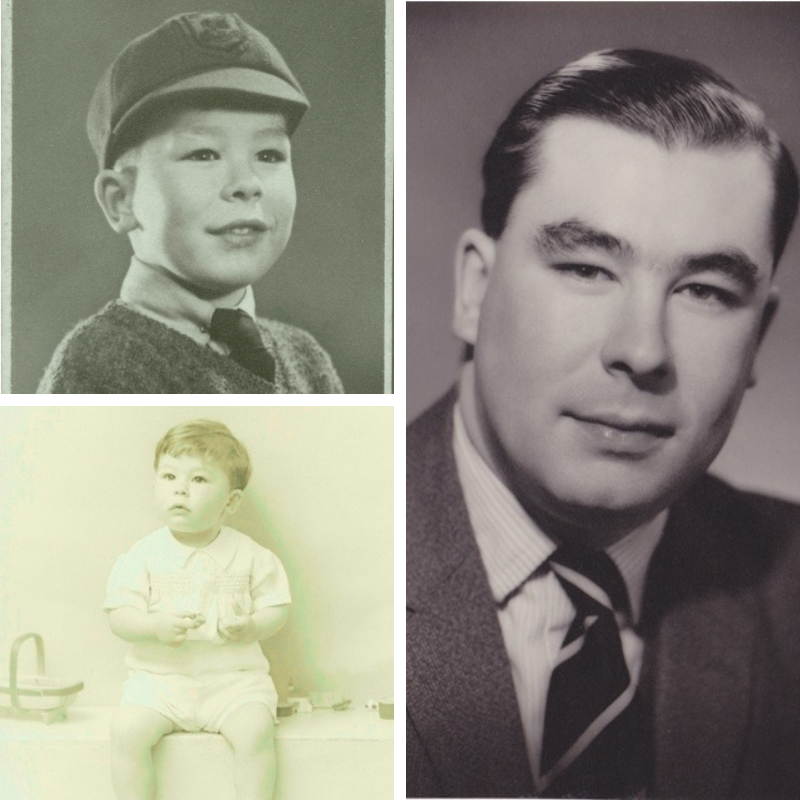 Hence in 1960,  Salvi  went on to acquire a degree in Oenology from the Bordeaux University,thereafter working with the négociant Allan Sichel  in London and in Bordeaux.
Salvi's passion for wine grew stronger, so much so, that in 1970 he decided to pursue the Master of Wine program which was a  relatively new qualification in those days. His dedication saw him become one of the only 20 Masters of Wine in the world (380 in the present day). Salvi's place in the world of wine was etched firmly.
I pursued the Master of Wine program purely for passion and the fact that the exam existed.
A background of Nobility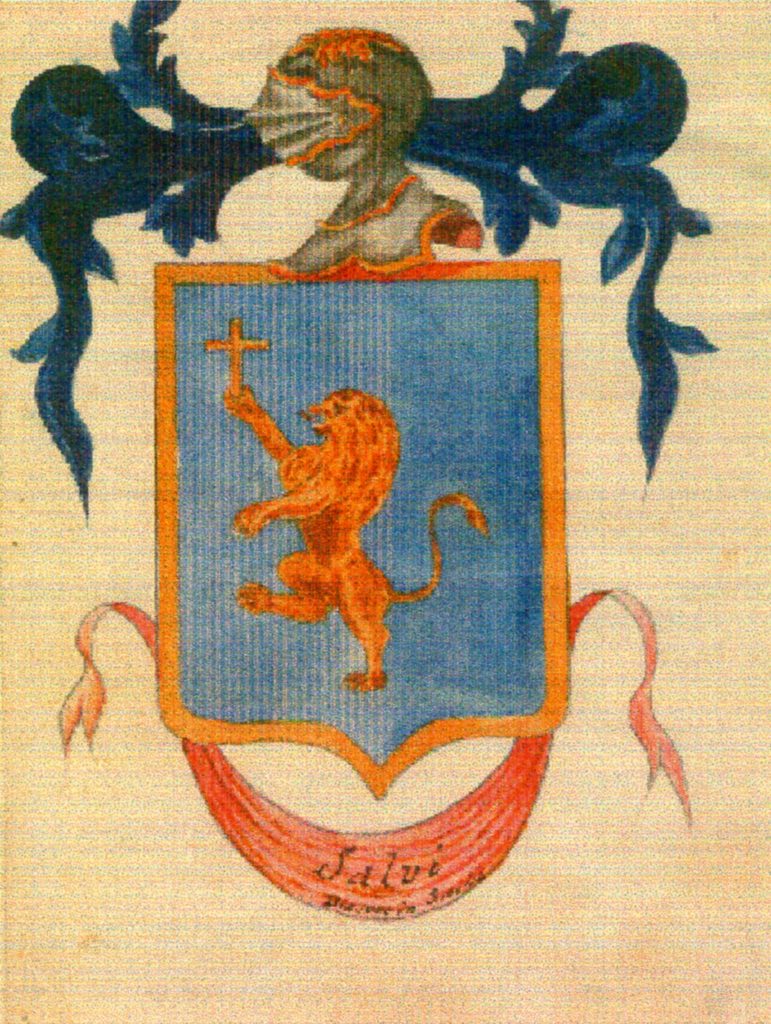 But how did Salvi's Count title come about?  John Salvi inherited the "Count" title (a Papal Italian title of nobility) from his famous ancestor Nicola Salvi who is credited with designing the iconic Trevi fountain in Rome. Theirs was a founder family producing gold, ivory and silver figurines for the Vatican.
The family's fortune evaporated when Mussolini confiscated their foundry during the second world war to manufacture arms. To make matters worse, there was  no compensation awarded whatsoever. The Salvi family was hence compelled to look for alternate professional avenues.
After the setback during the war, my grandfather became an opera singer and was quite a famous tenorelirico (a leading opera performer). He went on to sing in England at Covent Garden with the Carla Rosa company. During that period he fell in love and married an English lady and thus my father was born in London.The rest of the family did whatever they could find to do and one of them was in charge of the tourist office in Rome. They are still in Civitavecchia, a coastal town near Rome.
France Calling
For an Englishman to migrate to France, there has to be a solid reason. For Salvi, it was his then boss Allan Sichel, the co-owner of Château Palmer. Sichel adviced him to learn the business from the very bottom and Salvi did exactly that.
Sichel sent me to work in the vineyards and cellars of Château Palmer for a whole year followed by a year in the cellars in Bordeaux before allowing me to start in the office. From then on I worked 6 months in London and 6 months in Bordeaux until 1968.
Moving permanently to Bordeaux with his wife and twin girls, Joanna and Elizabeth, Salvi  assumed the role of Sales Director of Maison Sichel Bordeaux. He travelled the world selling the famed Sichel wines including their flagships Château Palmer and Château Angludet .
---
Salvi has four children, Joanna, Elizabeth, David and Richard with his first wife Pamela. Later he got divorced and remarried a South African lady, Petronella, with whom he has two more children, Fiona and Nicholas.
---
Salvi concluded his time with Sichel,  spending 3 years in the USA, setting up a nationwide network not only for Sichel, but for 5 other companies as well.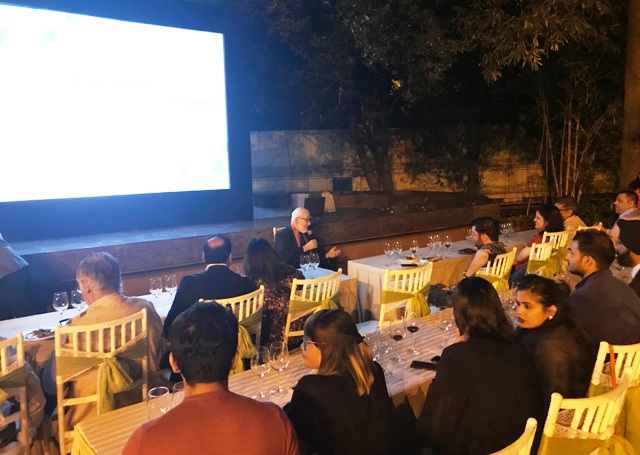 A New Beginning
After leaving Sichel at the end of 1984, Salvi decided to do his own thing by becoming a consultant fulfilling different roles. His vast experience in the world of wine enabled him to wear many hats which include being an international judge, a wine writer, wine maker and so on.
---
A glimpse of Salvi's work repertoire:
Has judged wine competitions in more than 36 countries.
Is a consulting winemaker to wineries in Russia,China and India. 
Writes for publications like Decanter, Practical Winery and Vineyard (USA), Wine Now (Hong Kong) and La Semana Vitivinicola (Spain).
Has done off-beat projects like evaluating Stalin's old cellar in Georgia and evaluating very old ports from the Waterloo Vintage.
Has undertaken research for Michael Broadbent on the famous Koch case about Thomas Jefferson's wine.


---
Present Day
In the present day, Salvi lives just outside the famous Bordeaux town of Margaux.  He is the chief winemaker for Château Rousseau de Sipian which is now owned by the Chinese and located in the north of  Médoc.
Salvi is  a member of the Académie de Vin de Bordeaux , the Académie Internationale du Vin , the Vintners Company and the Institute of Masters of Wine. Today, he is writing a book about his life in wine, which he hopes that people will find entertaining!
---
Count John Salvi's typical day in Bordeaux
Morning: A cup of tea in bed, bacon and eggs for breakfast, writing and tasting.
Afternoon: Cook and partake a 3 course lunch followed by a siesta. Then more tasting and writing until about 2000 hrs.
Evening: Cook a good dinner or is invited out.
---
As much as Salvi likes to cook for his family, it is also a commitment that he fulfils wholeheartedly. His wife being busy learning to be a lay priest, Salvi does all the cooking at home. In between, they attend many functions and both are members of the Bordeaux Press Club. Most of their friends are Château owners in the Médoc whereby they have a privileged access to many fine wines.
Salvi's 62 years of dedication to wine would demand no lesser a lifestyle.