VBev- India's new wine importer has gone cherry picking again. This time it has added none else than Codorníu- the founding Cava of the world to its rapidly growing portfolio. After having declared itself to the world barely a couple of months back with the iconic M Chapoutier wines from France, the newly founded company looks well poised to realize its overall vision- to offer exotic yet affordable wines to the increasingly enthusiastic wine lover of India.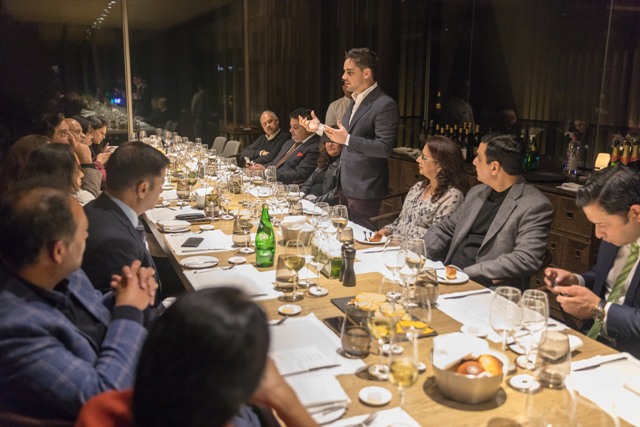 In a series of dinners hosted in the country, Gaëtan Lefeuvre, Brand Ambassador, Codorníu-Raventós– Spain's oldest and largest wine producer, arrived in New Delhi showcasing the newly brought in wines. I had the opportunity to sample these wines in a well curated dinner at The Roseate House New Delhi.
Codorníu- An  Illustrious Legacy
It was in 1551 that Jaume Codorníu– a landowner started producing wine, laying the foundation of the house that is known as Codorníu-Raventós today. In 1659, Anna Codorníu, the last desendent of Jaume's family to carry the Codorníu surname married a gentleman called Miquel Raventós– a grape grower himself- to form the amalgamated entity.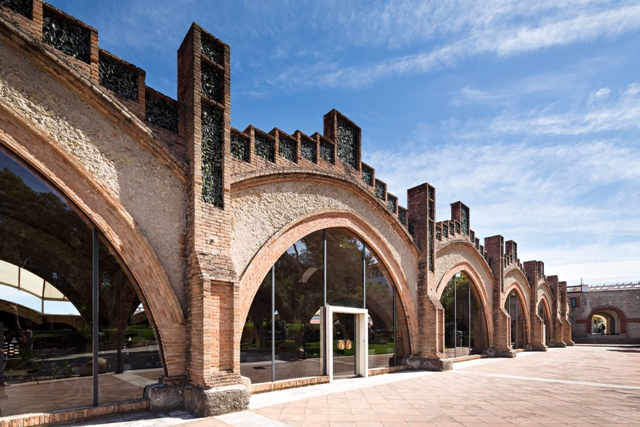 The house of Cordorníu Raventós  has seen many milestones ever since. Some of them include the first ever production of Cava in 1872 and their appointment as the Purveyor to the Royal Family of Spain in 1897. Jaume's original winery itself stands as Spain's oldest winery  and the 17th oldest in the world.
---
The Cordorníu Raventós group owns 3,000 hectares of vineyards making them one of the largest family-owned vineyards in Europe with a legacy of 18 generations. Their wineries are located in Spain's Rioja, Priorat, Ribera del Duero, Costers del Segre and Penedés, California's Napa Valley and Argentina's Mendoza.
---
Cordorníu wines in India
India is the latest addition to the list of Cordorníu's export markets of over 100 countries. Five of their wines viz. Codorníu Cava, Viña Pomal Rioja (Crianza and Reserva) and Veranza (white and red) have been introduced in the country that is showing an increased appetite for quality wines.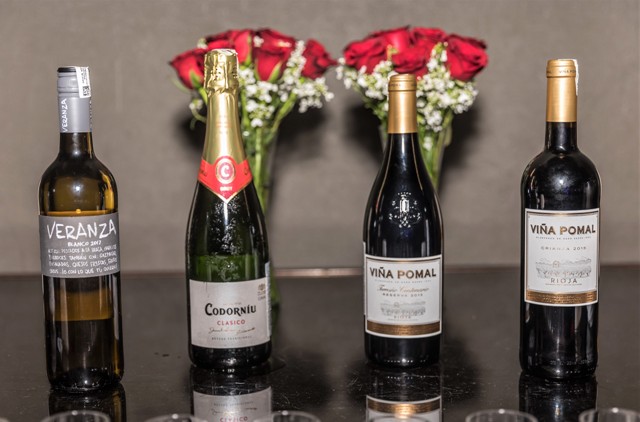 According to Sumedh Singh Mandla, Chief Executive Officer of VBev , he foresees a great potential for these wines both in Horeca and Premium Retail.  Sumedh feels that these wines, offered at a sharp pricing will be greatly accepted across the country.
Spain offers an array of wonderful wines at a great value. Codorníu Brut Clasico, a well-structured and fruit forward Cava with a rich bouquet of aromas and eye-catching packaging will be perfect for the Indian palate and ideal for gifting. Viña Pomal is an iconic and critically acclaimed Rioja winery. We believe it will find great acceptance among the discerning wine palates in India.
– Sumedh Singh Mandla, CEO VBev
The Wines
(prices indicated ex Delhi)
Codorníu Clasico Brut NV (₹ 2,490 )
Grape Varieties: Parellada, Macabeo and Xarel-lo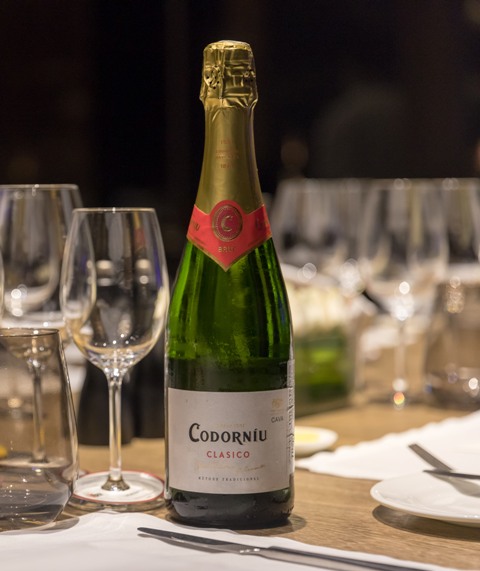 This raison d'etre wine of Codorníu-Raventós is made using the traditional method (secondary fermentation in bottle) with grapes sourced from their own vineyards. The wine had persistent bubbles with fruity and floral undertones and a palate of tree fruits supported by a buoyant acidity. Served at the dinner as an aperitif with assorted cheeses, the wine was a good conversation starter.
Veranza Blanco 2017 (₹ 1,490)
Grape Varieties: Airen, Chardonnay and Muscat
The wine comes from the Castilla-La Mancha region in central Spain that has some of the largest vineyards of the world. Veranza wines are acknowledged as good quality "value for money" wines capable of appealing to diverse palates.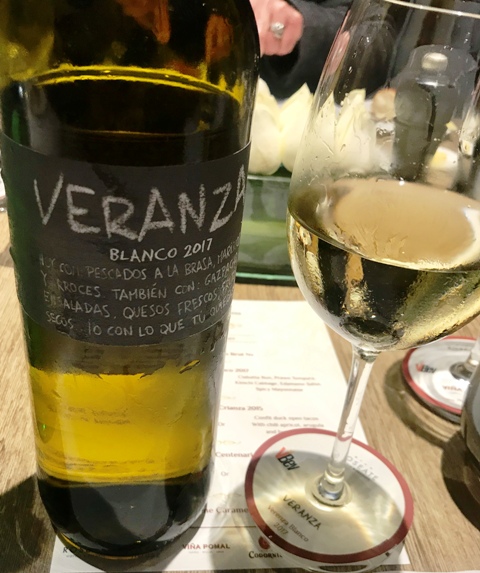 Veranza Blanco has tropical fruit aromas with a palate of ripe pears and pineapple. It has a well balanced acidity and can be enjoyed on its own as well as with food. The creatively assembled Ciabatta Bun, Prawn Tempura, Kimchi Cabbage, Edamame Salsa smeared with Spicy Mayonnaise provided just the kind of savouriness that the wine can do well with.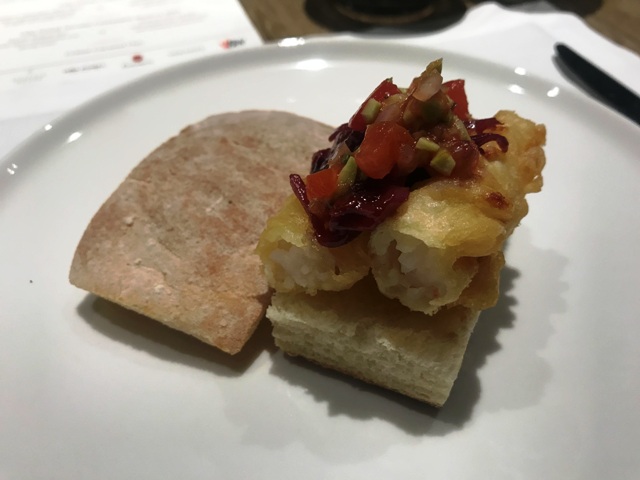 Viña Pomal wines
Established in 1859, Vina Pomal is one of the oldest wineries in Rioja. Today, they own the largest vineyard holdings in the prestigious Rioja Alta region and are one of the highly awarded Riojan wines in the world.
---
Riojan red wines as classified on the basis of ageing are:  Joven (no ageing requirements), Crianza (2 years), Reserva (3 years) and Gran Reserva (5 years). These ageing stipulations include both barrel and bottle ageing.
---
Viña Pomal Crianza 2015 (₹ 2,990)
Grape Variety: Tempranillo
This wine is rated as one of the top 10 Crianza Riojas in Spain. The wine is very expressive on the nose with floral and black fruit characteristics. On the palate it is rounded, well structured and medium bodied, making for a powerful yet gentle expression. The wine's overall complexity found a great match with the Duck Confit Open Tacos served with it.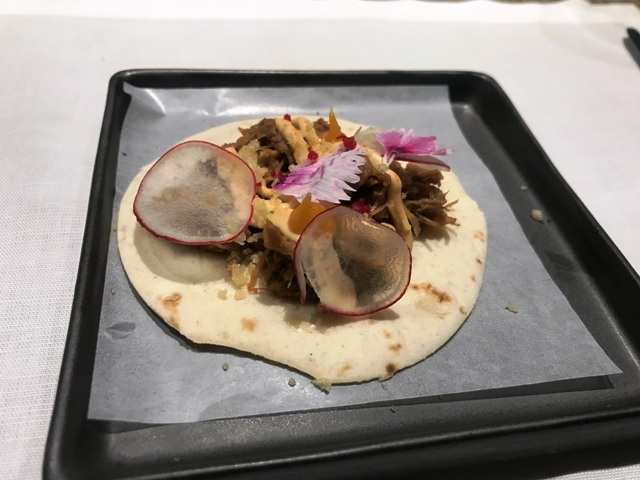 Viña Pomal Terruño Centenario Reserva 2013 (₹ 3,490)
Grape Variety: Tempranillo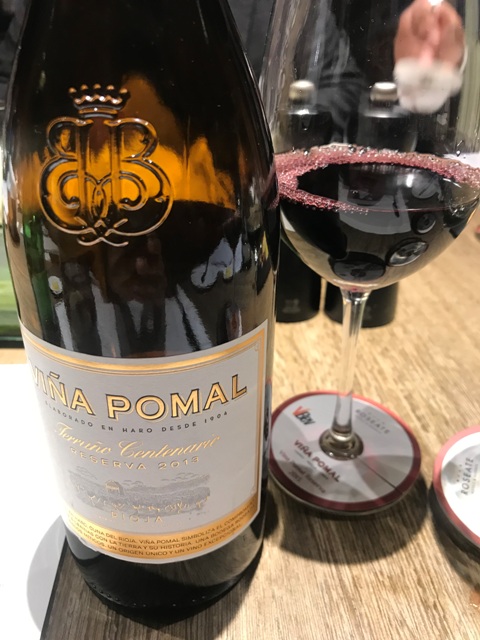 An even more prized wine that sees three years of ageing, this one is the result of a better selection of parcels from where its grapes are picked. The result is a wine that is rated as one of the top 5 Reserve Riojas in Spain.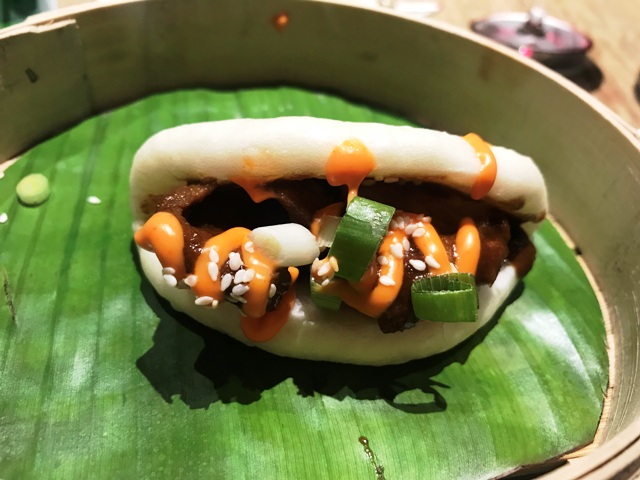 The wine has floral and red fruit notes with a touch of sweet spice. It is dense and complex on the palate with prominent flavours of cassis, ripe red berries and cinnamon. It is undoubtedly a gourmet wine as the Braised Lamb Leg Bao with peppercorn mushroom and mustard mayonnaise made it stand out even further.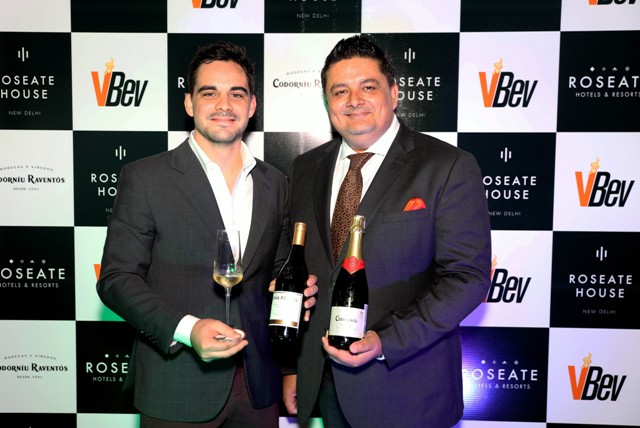 Speaking on the occasion, Gaëtan Lefeuvre, a Frenchman who comes from the beautiful Bretagne (Brittany) region expressed his optimism in their partnership with VBev as the most professional wine distributors in India. Lefeuvre has been in the wine trade for more than a decade, with six years spent in the Spanish wine industry itself. He has joined Codorníu quite recently- around six months back- and is already on a fast track to promoting his wines in the Asian sub-region.
According to Lefeuvre, VBev and Codorníu share the same vision of offering high quality wines at affordable prices and to that end he is optimistic that the fruitiness, elegance and boldness of their wines will find favour with the growing aspirations of the Indian wine lover.