"It takes a thousand small steps to make our wines" – these words of Bruce Cakebread summarise his enterprise's passion behind winemaking.  Bruce, the President and COO of Cakebread Cellars, was in India this February to "meet new friends over a glass of wine". At a dinner organized by Madhulika Bhattacharya aka Madame LaCave of the La Cave Fine Wines and Spirits store  that exclusively stocks the Cakebread Cellars wines in Delhi, Bruce mingled with one and all with natural ease, thanks to his several earlier visits. I was quick to whisk him aside for an exclusive  tête-a-tête even before the first guest for the evening arrived and Vikramaditya Singh, General Manager of Lodhi hotel, sabred the first of the Champagnes.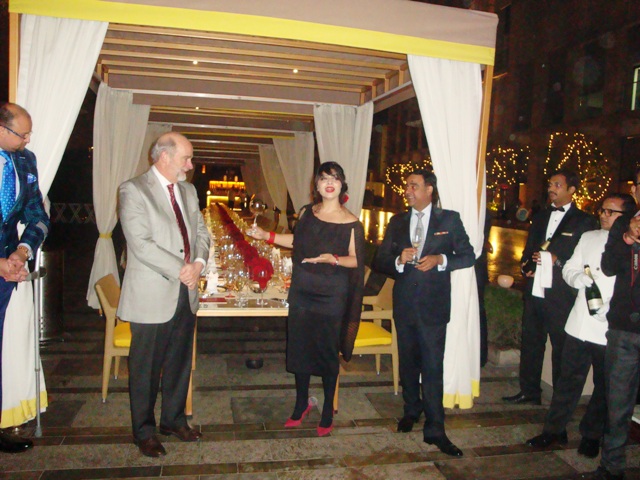 About Cakebread Cellars
One of the foremost wineries of the famed Napa Valley in California,  Cakebread Cellars was established in 1973 by Bruce's parents Jack and Dolores Cakebread with a casual initiation. They were out on a photographic expedition, shooting  for Nathan Chroman's "Treasury of American Wines" when the sight of  Sturdivant Ranch in Rutherford took them in, and they ended up buying it pronto!  It was not long before they planted their first Sauvignon Blanc vines in the estate and the edifice of Cakebread Cellars was established..
After more than 40 years and several harvests under its belt, Cakebread Cellars now own properties located throughout Napa Valley and a location in the Anderson Valley. Its 13 sites span 1100 acres of real estate, 560 acres of which are currently planted.  Jack and Dolores continue to lead the company with Bruce and his brother Dennis playing active roles in the family business.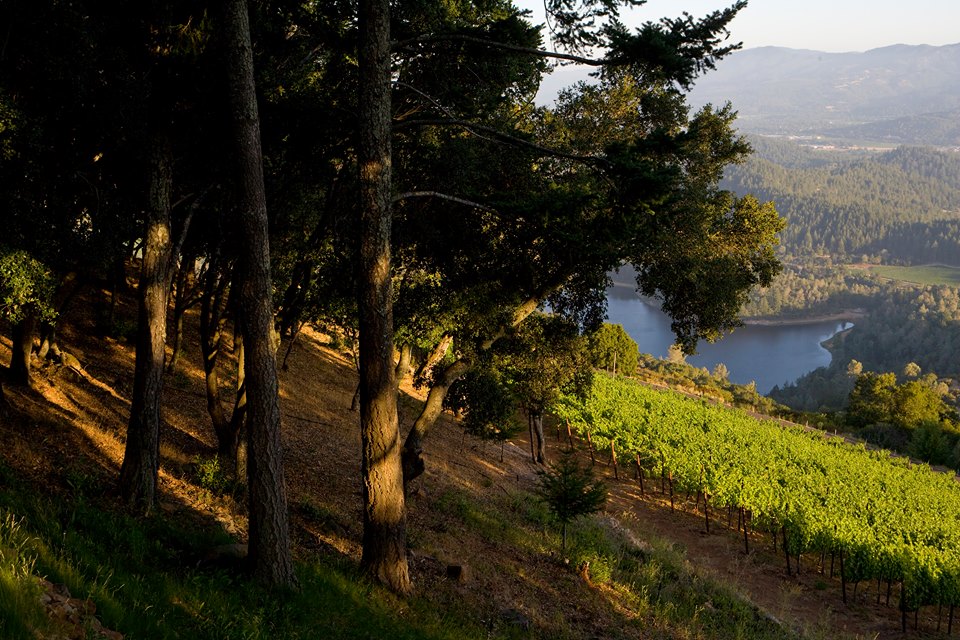 Bruce joined his family business in 1979 and has overseen several of its milestones. Having first studied Pomology (tree fruits) at California Polytechnic University in San Luis Obispo, he switched over to the Viticulture and Enology program at the University of California at Davis consequent to his decision to enter the family business.
After working alongside his father since the winery was founded in 1973, Bruce assumed the winemaking position in 1979, overseeing all vineyard operations and winemaking duties until 2002 when he became president and COO.
Bruce is currently the President of the Napa Valley College Foundation Board, serves on the Viticulture and Enology Executive Leadership Board at UC Davis, is an alternate on the Napa County Flood Control District, and is past President of the Board of Napa Valley Vintners Association, serving in 2010 and in 2013.
My Conversation with Bruce Cakebread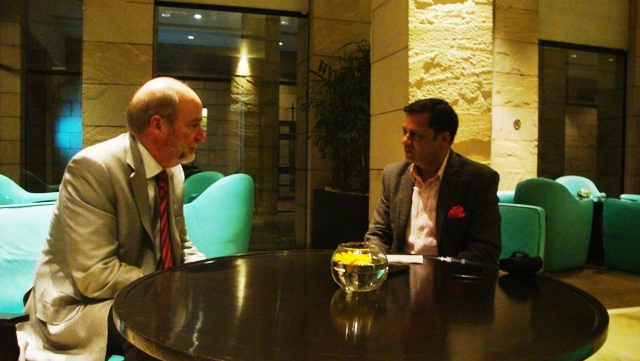 This is your umpteenth time in India. What changes do you notice in particular?
The most significant change that I notice is the proliferation of standalone fine dining restaurants in the country. During my first visit to India 10 years ago, I came across only one such restaurant. Now there are so many options that you are actually spoilt for choices.
Another change that I notice in the country is the large scale proliferation of social media, which is empowering businesses and consumers alike.
A hot topic related to the United States today is the immigration policy enforced by the Trump administration, which is said to be discriminatory towards migrant workers. Does it affect your workforce? If yes then how are you coping with it?
The latest work force restrictions have undoubtedly affected us in terms of finding good qualified labour. This is a problem not just for us but the overall agricultural sector in the US. However the issue is not something that has sprung up during Trump's tenure- being alive since the previous regimes too. I believe that Governments need to come forward to resolve this issue on priority.
Majority of our workers come from Mexico. They work during summer and fall, thereafter going back to their families across the border. This back and forth movement has to be safe for all, which is clearly not so in the present day.  It is a challenging proposition but has to be done.
On our part, we have tried to overcome the work force problem by mechanizing many of our vineyard operations. For example during the pre-pruning, we use machines to tear and brush off the trellis of redundant portions of vines, thereby completing 75% of the work. Though a human  is required to operate the machine, the overall manpower requirement has been drastically reduced . Similarly we are looking at optimizing other labour intensive jobs.
Which would be these measures?
The possibilities are endless. This year, we plan to spray vineyards through drones rather than a person physically venturing with a backpack.We can also have driver less tractors in the farms akin to the concept of driver less cars.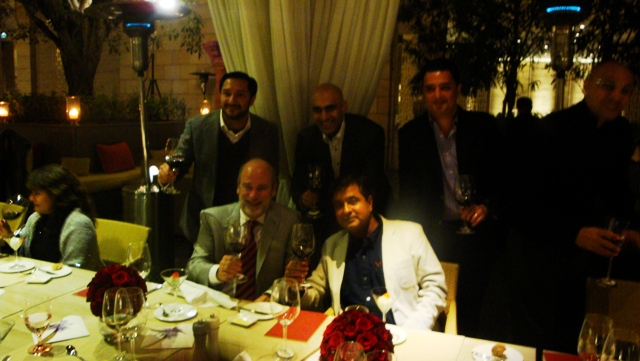 Use of modern technology versus the old school thought of sticking to artisanal practices has been an issue of debate since long . What is your take on that? Going further, what is the general orientation of the US wine industry in this respect?
Wherever processes become faster and  efficient, keeping quality intact, I am all for co-opting technology in vineyard operations. At Cakebread Cellars, we continuously adapt measures that improve our products and processes. For example we pick the grapes at night to get the fruit ice cold, whereby we don't have to spend energy  chilling it. The hand picking crew too, is more comfortable working during cooler night time, enabling them to work for longer and hence earning more money. It is also good for the quality of wine which turns out more age worthy. All of these factors offer a win-win situation viz. improved wine,enhanced crew comfort and better efficiency.
In the US, particularly in the Napa valley, San Francisco and Bay area, people are liberal and open to innovation. This is probably why the Silicon Valley landed in the Bay area. These are the areas where you can expect a fresh Salmon or Cod from the Pacific coast prepared in an Asian way. It exhibits a keenness of wineries to experiment pairings with different cuisines, which in turn makes the appeal of their wines global.
You studied pomology before venturing into viticulture and oenology. How handy did your background with tree fruits come in the vineyards?
Just understanding agriculture is a good start because it helps you in adapting to a particular season. Bio diversity in vineyards is undoubtedly an important parameter in vineyard ecology.
A lot of growers will try to analyse the last year's problems and attempt to fix them in the current season. However if you plan to play poker with mother nature, the deck is often going to change. Hence one has to look at present issues, rather than  dwelling in the past. A good understanding of agriculture facilitates applying focus on grapevines with the overall consideration of bio diversity all around.To that effect, I feel that my exposure with tree fruits has been an added skill.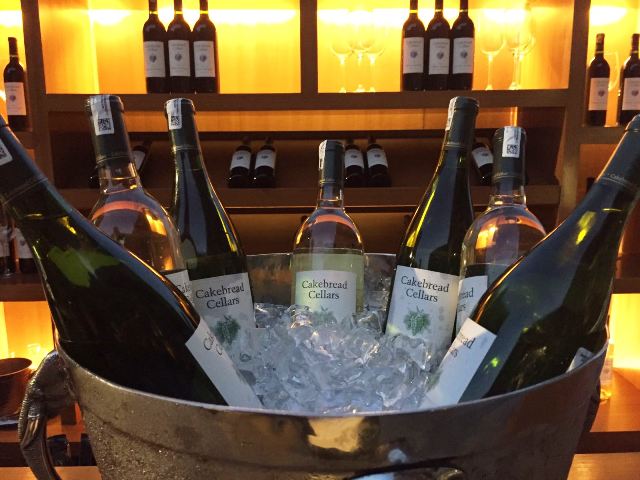 When the infamous phylloxera struck in 1989, American rootstocks turned saviours for many. But I believe your vineyards also suffered the phylloxera scourge. Does that mean that you were not using American rootstock in those days?
During the phylloxera era,  most of California was planted with AXR-1, a cross between native American rootstock and a French species.  AXR-1 was easy to grow , graft and was quite drug tolerant. You could grow it on hills, valleys and pretty much everywhere. However it did not turn out phylloxera resistant and that compelled us to deconstruct as to how California could miss the details despite there being an  evidence of  a research on the subject in South Africa in the 1960s . But obviously in those times information was not as easily available as in the Internet era.
In Napa valley, the initial outbreak of phylloxera was localized but was aggravated due to a big flood in 1986 that moved a lot of soil around. Everyone was replanting and we took an aggressive stance to replant our entire vineyards sooner than later. We signed up 5 year contracts with growers who could take it to the banks and get loans to replant-  which otherwise was a very expensive proposition. All these efforts saw sudden jump in the fruit quality vis-à-vis the AXR-1 rootstalk.  It put Napa faster on the world wine map that if we had waited for the old AXR vines to peter out. So phylloxera eventually worked to our benefit (smiles).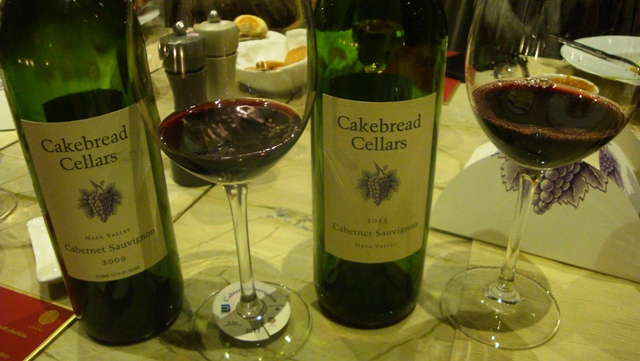 Certain Cakebread Cellars wines have intriguing names such as Rubaiyat and Vaca. What are they all about?
Rubaiyat, inspired from Omar Khaiyyam's famous compilation of poems, began as our effort to evolve a light red wine from individual leftover quantities of Merlot, Zinfandel and Pinot Noir- each of them quite good by themselves too. It was a typical jugaad (Indian word for functionality oriented innovation) , something intended to be sold in the winery. Our first release itself saw a couple of hundred people turn up and the wine became quite popular with our customers in the winery. We change the blend composition of this wine  every year.
Vaca (Spanish for cow) on the other hand derives its name from the Vaca mountain range which forms the eastern boundary of the Napa valley, the Mayacamas range forming the west. On this 35-40 miles long range we have our Dancing Bear Ranch in the north, Doggwood Vineyard in the south and Suscol Springs Vineyard further southwards. We made red Bordeaux style blends from these three vineyards with an aim to show off the potential of the Vaca range since not many wineries have these many vineyards on that range.
On a somewhat similar thought, we also introduced a wine in 2012 called Guajolote (Spanish for wild turkey pronounced Gua-ho-lotey) which comes from our vineyard populated with lots of wild turkey. It is a blend of five varietals viz. Grenache, Syrah, Merlot, Cabernet Franc and Cabernet Sauvignon.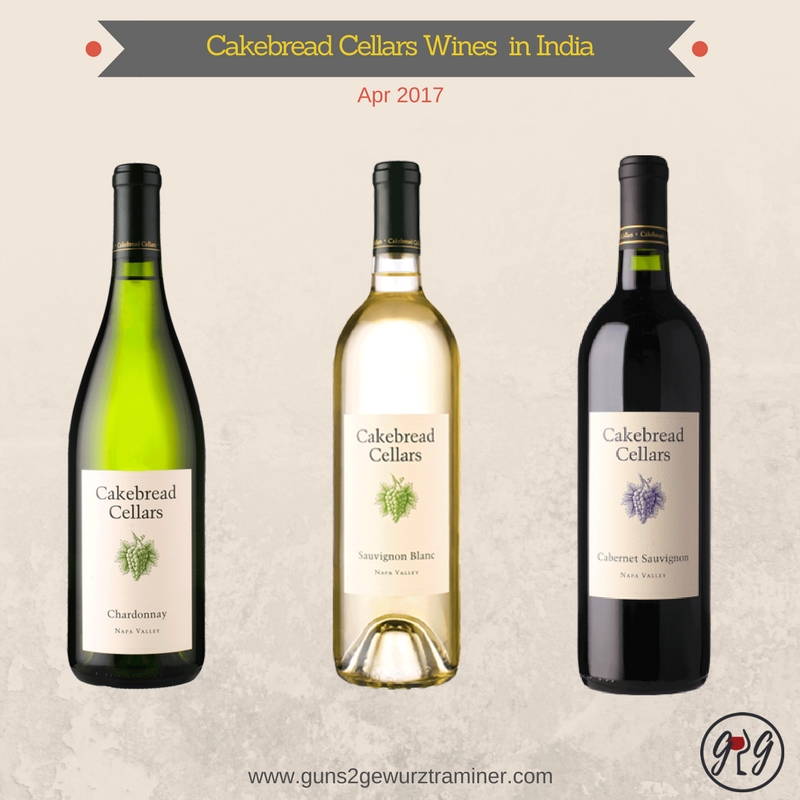 (L-R) Cakebread Cellars Chardonnay Rs. 9440, Sauvignon Blanc, Rs. 5990 and Cabernet Sauvignon Rs. 13410
When we talk of varietal blends in the 'new world' , does it imply that the "new world" wines are eventually going the "old world" way? Something also highlighted by the Bordeaux style blends called "Meritage" in the US.
The phenomenon of Meritage  started well but faded away gradually. Nevertheless, we have seen several red, as well as white  in the US  fuelled primarily by the demand generated by Gen X-ers and millennials, who are interested in experimenting with newer wines. As a contrast, the baby boomer generation who started drinking wine 40 to 50 years ago, has been more inclined towards varietal wines.
Speaking of drinking demographies, do you find any similarities between a wine drinker in the US with his/her counterpart in India?
Much like India, US wasn't essentially a wine drinking nation. There are many similarities in the evolution of wine  in both nations- only difference being the time horizon.
In the present day US, baby boomers (my generation) are more stable about their wine choices and are moving up the quality ladder. Gen X-ers are transitioning from spirits to wine as well as craft beers, which are growing like crazy. Millennials on the other hand are experimenting with a lot of different things. My impression is that as one is getting older, he/she is more inclined towards wine than spirits.
The other interesting aspect is that while baby boomers had to learn about wine, later generations have grown up with wine on the table, making it an important part of the culture. This is how both The US and India are learning wine and going along.
Dinner with Bruce Cakebread