Bordeaux
If you had one region to recall on the mention of the word 'wine', odds are that Bordeaux would be top of the stack. A name synonymous with wine, Bordeaux has a lot of history and geography to area of vineyards producing  not only Red but Rosé, Dry White, Sweet White and even Sparkling wines. The overall vineyard area in Bordeaux is distributed across  57 appellations (demarcated qualify its true blue- or shall we say- a true wine identity.
With 120,000 hectares of vines,  Bordeaux has France's vastest quality wine regions which are further organized as follows:
Bordeaux and Bordeaux Superieur.
Médoc and Graves.
Saint- Émilion, Pomerol, Fronsac.
Côtes, for red wine.
Dry whites.
Sweet whites.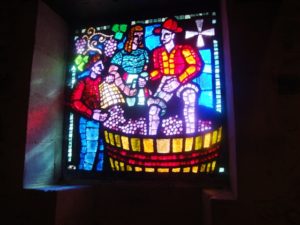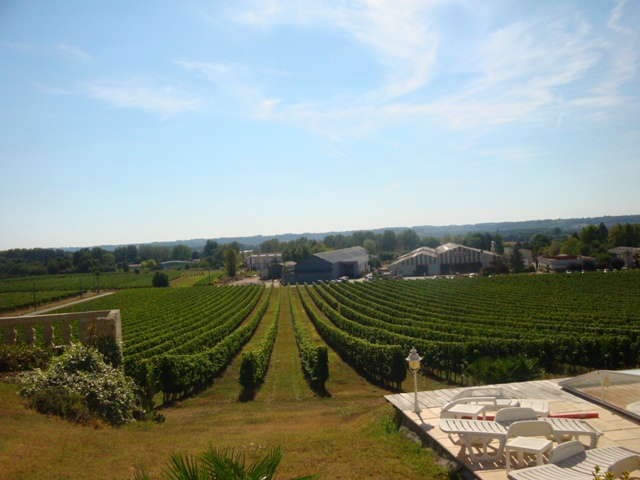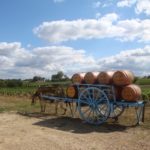 The annual harvest totals roughly 6 million hectoliters out of which Red and Rosé account for 85% of the production. Its mean annual production is 800 million bottles.
The principal grape varietals are – Cabernet Sauvignon, Merlot, Cabernet Franc and Petit Verdot for red wines and Sauvignon Blanc, Semillon and Muscadelle for white wines.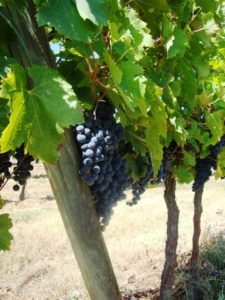 The most significant factor for this regions incomparable wine affinity is its microclimate that favours wine production. Characterised by hot sunny summers, fine autumns, rarely frosty winters  and damp springs, the geographical location of the region also makes it blessed  with the warming effect of Gulf Streams while at the same time a pine forests barrier to protect its vineyards from Atlantic winds and storms.
The mention of Bordeaux also invariably brings up the  Bordeaux Wine Official Classification of 1855 when Emperor Napoleon III called for  a list of  France's best Bordeaux wines based on their reputation amongst wine buyers and trading price.  The wines were ranked in importance from first to fifth growths (crus)- the most prized ones being the Premiers Grands Crus or the First Growths. However, since the 1855 classification was restricted only to red wines of the Médoc sub region (with the exception of Chateau Haut Brion of Graves and sweet wines of Sauternes and Barsac) , other sub regions of Bordeaux too came out with their own classifications viz. 1959 Classification of Graves and 2006 Classification of St Émilion. All these classifications are treated by wine connoisseurs as benchmark standards of fine wines from the region.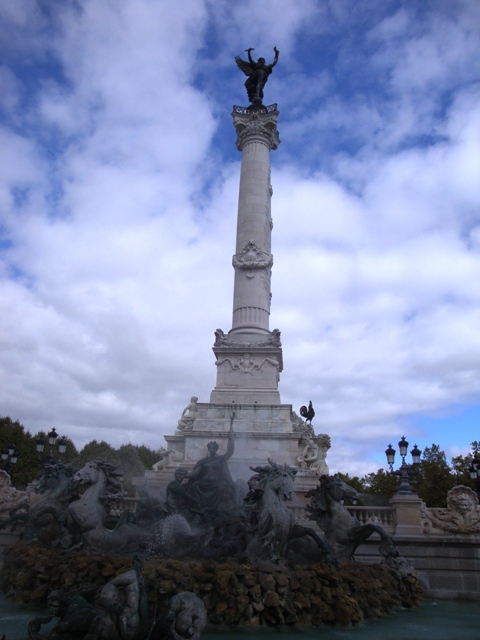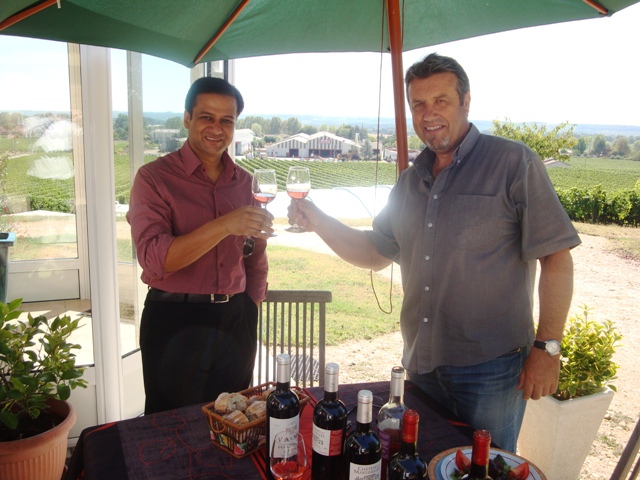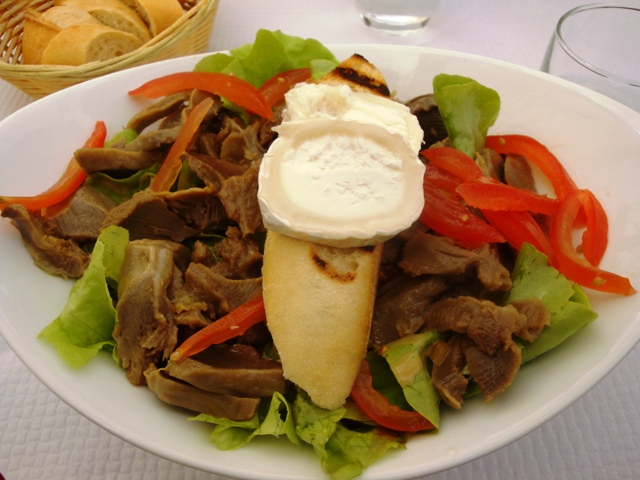 I travelled to Bordeaux from Champagne after concluding my scholarship trip to the latter. Travelling from Champagne-Ardenne by TGV, it took me 3 ½  hours to reach Bordeaux town which is the heart of the wine region. Over the next 5 days I travelled to several wine estates both on left and right banks of the Gironde estuary, Garrone and Dordogne rivers and the Entre Deux Mers region. Laurent Piaton, my French friend who lived in Nice was very kind to arrive all the way to show me around the region. My knowledge of French language also came handy.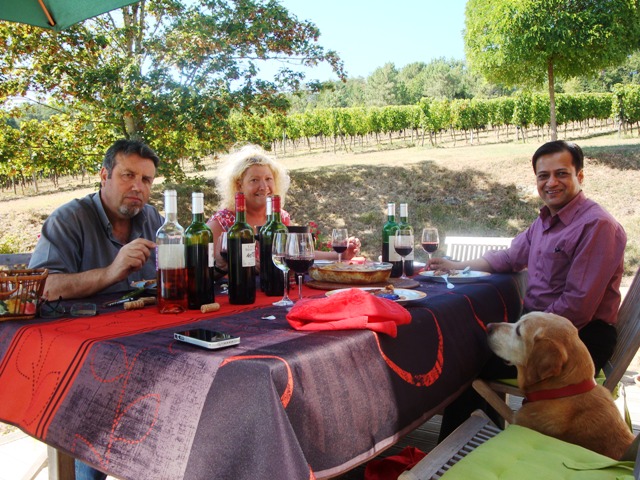 Here are some images from my expedition that attempt to deliver the vibrancy of the region.