About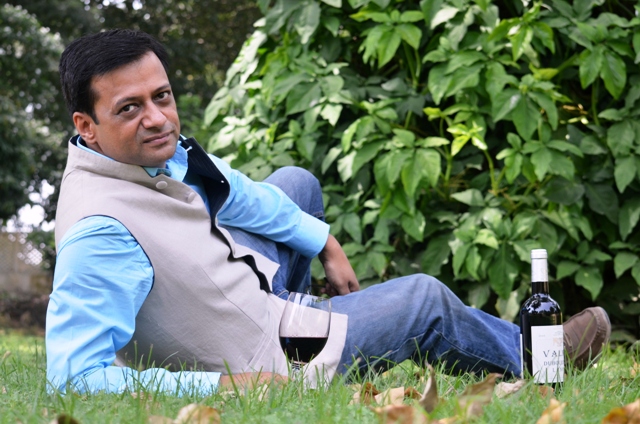 Guns 2 Gewurztraminer is a wine and spirits blog by Ravi Joshi aka "Colonel Joe", a former officer of the Indian Army who gave up his job of 23 years to follow his passion of wine and spirits.
Ravi, apart from his military and beverages credentials is diversely qualified in the fields of Information Technology, Project Management and Mechanical Engineering- all of which, he has tried to put to good use in his new profession. He is also a WSET Level 2 certified professional and holds a DELF 2 diploma in French language.
The name "Guns to Gewurztraminer"  is symbolic of Ravi's transition from handling guns as a military man to handling wine bottles in his new role. (Read Ravi Joshi's inaugural article explaining this transition) But there's more to this blog than just symbolism- an aspect that Ravi acknowledged right after he won the prestigious Champagne Scholarship based on his outstanding performance in the official curriculum of the Wine and Spirit Education Trust UK.
After learning the intricacies of Champagne production, he undertook solo voyages to gain experience in vineyards all across France- followed by Spain, Austria and Italy, to learn from the grassroots before attempting to call himself a wine professional. A rich body of work, both on the journalistic and consultancy fronts today establishes him as a top notch beverages professional from India.
Please take some time to explore this passion driven blog where you will find stimulating articles pertaining mostly to vino but also spirits liqueurs and other alcoholic beverages. The essential element of cuisine makes the blog a holistic endeavour. Though the blog brings you the wine and spirits perspective from India, it's orientation is international, to be in pace with the global wine and spirits community.
Thanks for stopping by and Cheers!